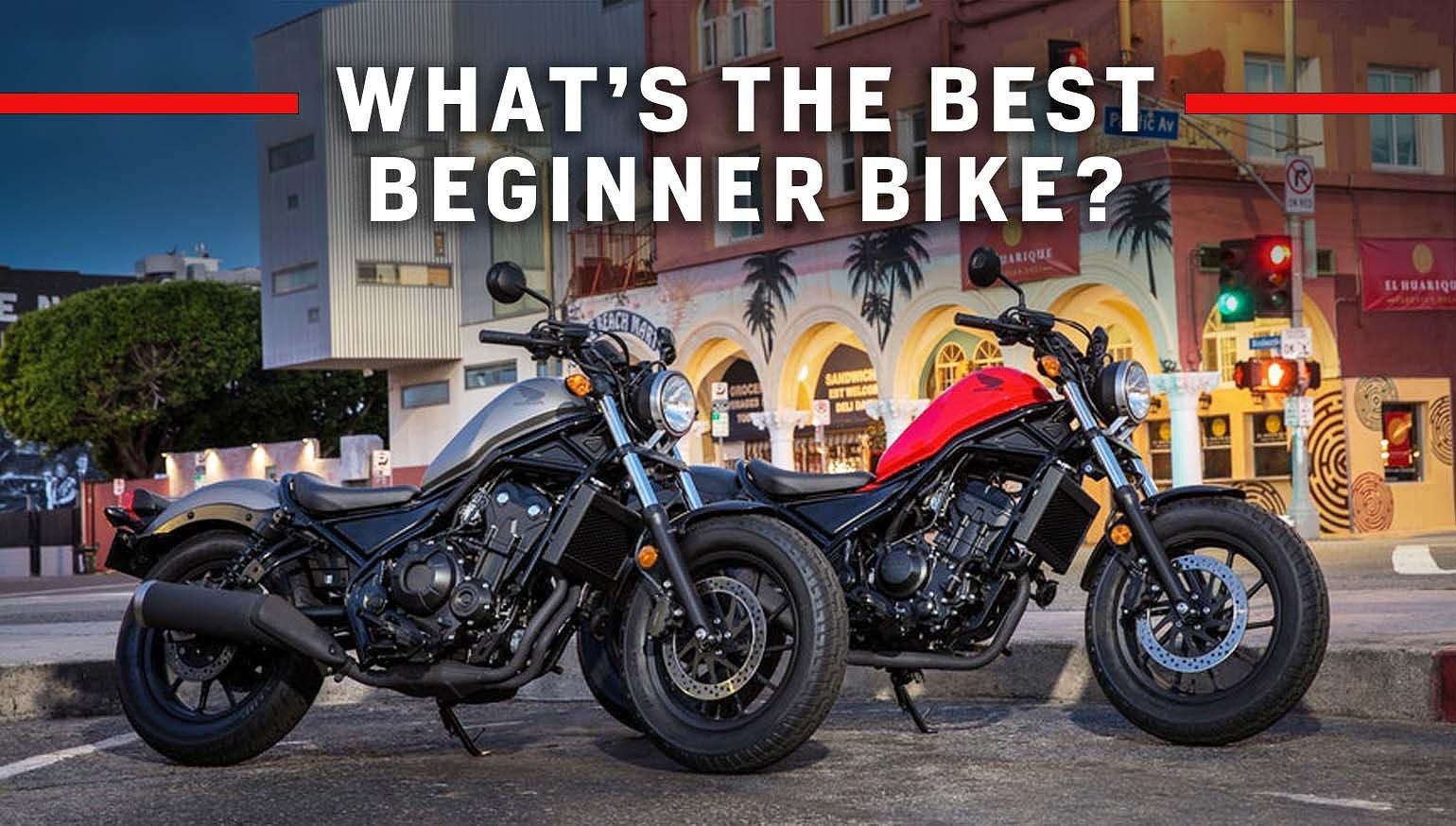 The 5 Best Motorcycles For Beginners In 2023 | XYZCTEM®
by: Clarie Lum -
Are you a lover of motorcycles?What's that, your dream motorcycle?It's time to get to know the best motorcycle for you as a starter or beginner.
You need to choose a motorcycle that suits your physique, riding style, and above all your skill level.
Being a motorcycle enthusiast, there are certain things you need to know first before you start looking for your first motorcycle.
New to the system of riding a motorcycle?
You must first learn how to ride the said motorcycle. Ensure that you have the necessary riding skills. You can as well enroll in MSF (Motorcycle Safety Foundation). These will take you through the basic skills needed. With the training, you will be exposed to many road laws, different types of motorcycles, and other important Information.
What you should know; Buying your first motorcycle.
There are certain factors you need to consider when selecting your first motorcycle and based on these factors, you will not only enjoy riding, but you will also be saved during the riding process. Don't forget, the best motorcycle is the one that suits you best. Now let's dive into these factors!
Power output
being a starter, it is advisable and it recommends to stick to a motorcycle that has no more than 600cc power. These power is delivered through a plain and controlled throttle response. These power output is the best for you as a beginner because you are just getting used to the incredible power to weight output that most bikes provides.
Weight
As a beginner, it is recommendable to select a motorcycle that is lightweight for your riding style. Selecting a lightweight motorcycle will keep you in control during low speed situations, and these will make riding more comfortable. Lightweight motorcycles are the best for beginners because the heavier the motorcycle, the harder they fall and trust me, you wouldn't want that to happen right?
Budget
How much can you offer to get a new motorcycle? This is one of the most important question you need to ask yourself. Knowing this will help in selecting the type, storage capacity, length size and also the manufacturers. You can go for insurance cover, these will help in reducing the amount of money to pay because they will surely have a multi - vehicle policy which will help in reducing the rates. You can also look out for motorcycle incentives. Most manufactures of motorcycle offers savings which enable the process of buying more approachable.
All these tips will help in reducing your budget and getting the most quality motorcycle of your choice.
Other factors include
Speed: As a beginner, you don't need more speed than you can handle. Anything between 80-130 mph is good for you.
Engine size : Motorcycle of engine size between 130- 600cc Is okay to give you enough power that is not overwhelming.
Manufacturer: Most of the manufacturers of motorcycle provides good fits for starters.
Terrain: As a starter, it is vital to know where you want to ride. It could be street, dirt, or both. And trust me, most motorcycle can handle different terrains.
After considering all these factors, you can then go ahead to choose the best motorcycle that suits your needs and riding style.
Being a motorcycle enthusiast, I have compelled the following as the best motorcycle for you as a beginner. Check it out!!!
Harley-Davidson stree 500
These motorcycle is a good provider of perfect balance of performance and reliability for beginners. The seat height is low, and it is lightweight, which helps you build confidence when riding. Some of its outstanding features include
Its fuel capacity is 3.5 gallons
Length is 87. 2 inches
Front brake is single disc
Rear brake is single disc
Displacement is 499c
And engine is Revolution, X V- Twin.
Honda Rebel 500
Sport enthusiast? This motorcycle is for you.  Honda Rebel 500 is a sport entry-level motorcycle that comes in stunning fun colors. It seats height is low, and its lightweight structure makes it more comfortable and easy going for beginners.
Its features include
fuel capacity is 2.5 gallons
Length is 86. 2 inches
Front brake is 282 mm, hydraulic disc
Rear brake is drum 130 mm
It's Displacement is 294cc
Engine v-Twin.
Kawasaki Ninja 400
These ninja 400 is known best for beginners because it's power, tech, and easy manageable cannot be underrated. The power delivery is good to manage and handling these motorcycle requires fewer efforts. These motorcycle is highly comfortable in the saddle.
It amazing features include
fuel capacity is 3.7 gallons
Length is about 78. 3 inches
Front brake is 310 mm disc
Rear brake is 220 mm disc
Displacement is 399cc
It's engine is Twin cylinder.
Yahama MT—03
These motorcycle provides perfect power and weight. The styling, power, brand and stunning colors makes it a good-looking and easy-going motorcycle for beginners. Its features include
fuel capacity is 3.7 gallons
Length is 82. 3 inches
Front brake is 298 mm
Rear brake is 220 mm
Displacement is 321cc
It's Engine is parallel twin.
Suzuki DR 650S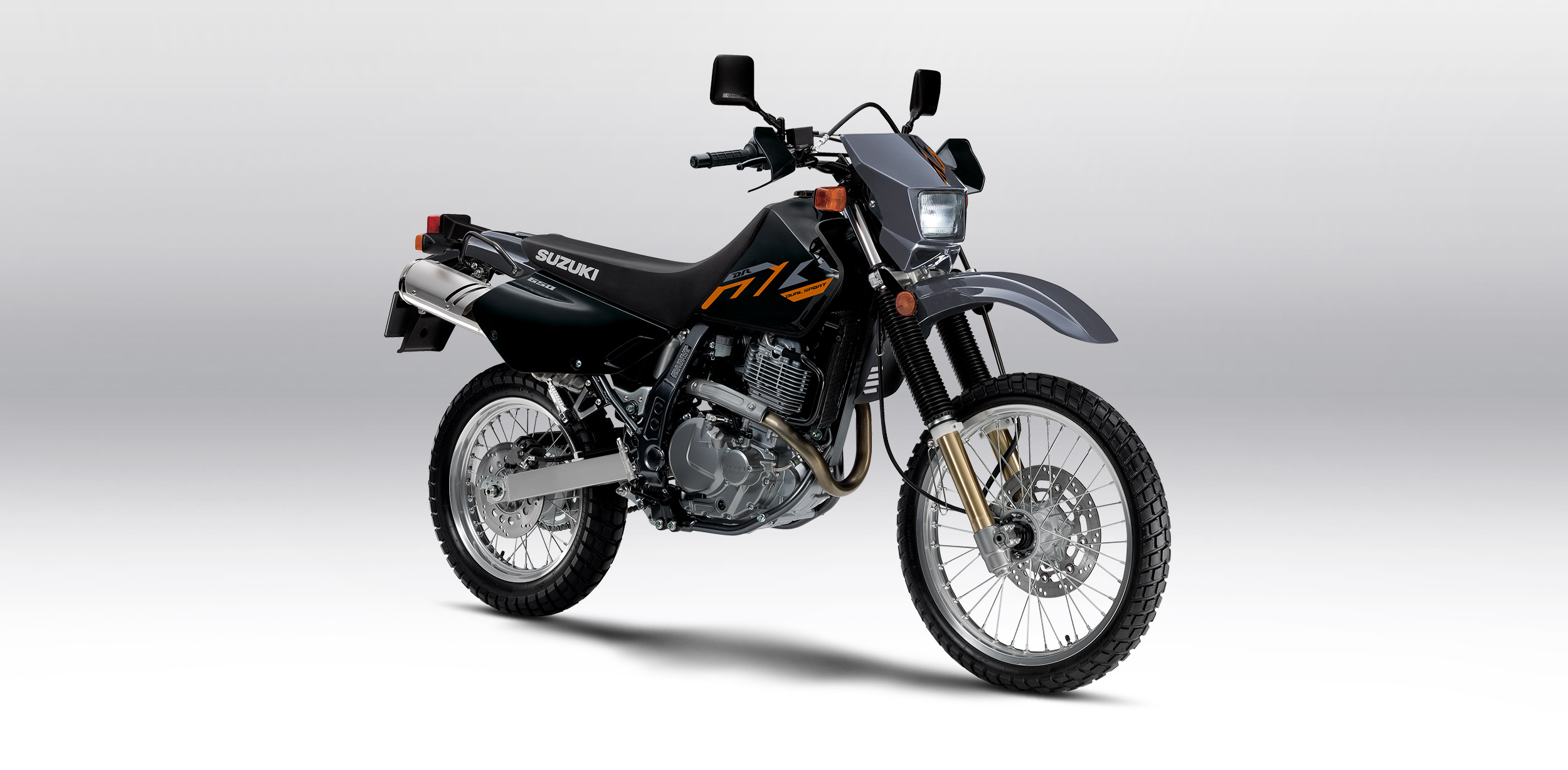 Suzuki DR 200 is a motorcycle with reliable, low displacement and a unique MPG which makes it a good fit for beginners. It's lightweight and low seat height makes it an enjoyable and easy ride for beginners. Its features include
Fuel Capacity is Mikuni BST40, single carburetor
Length is 88.8 inches
Front brake is

Disc brake, single floating rotor

Rear brake is

Disc brake, single rotor

And its Engine is 

644cc, 4-stroke, air-cooled, single cylinder, SOHC
Conclusion
Buying your first motorcycle should be an experience packed full of fun and excitement. The above listed options are some of the best in the motorcycle industry, and they will surely give you the high-quality experience you have ever imagine. Don't forget, there is more to just riding a motorcycle. Gather the necessary knowledge and skills needed. Do proper research, and be focused. That outstanding motorcycle is surely yours.
Wishing you a remarkable experience.