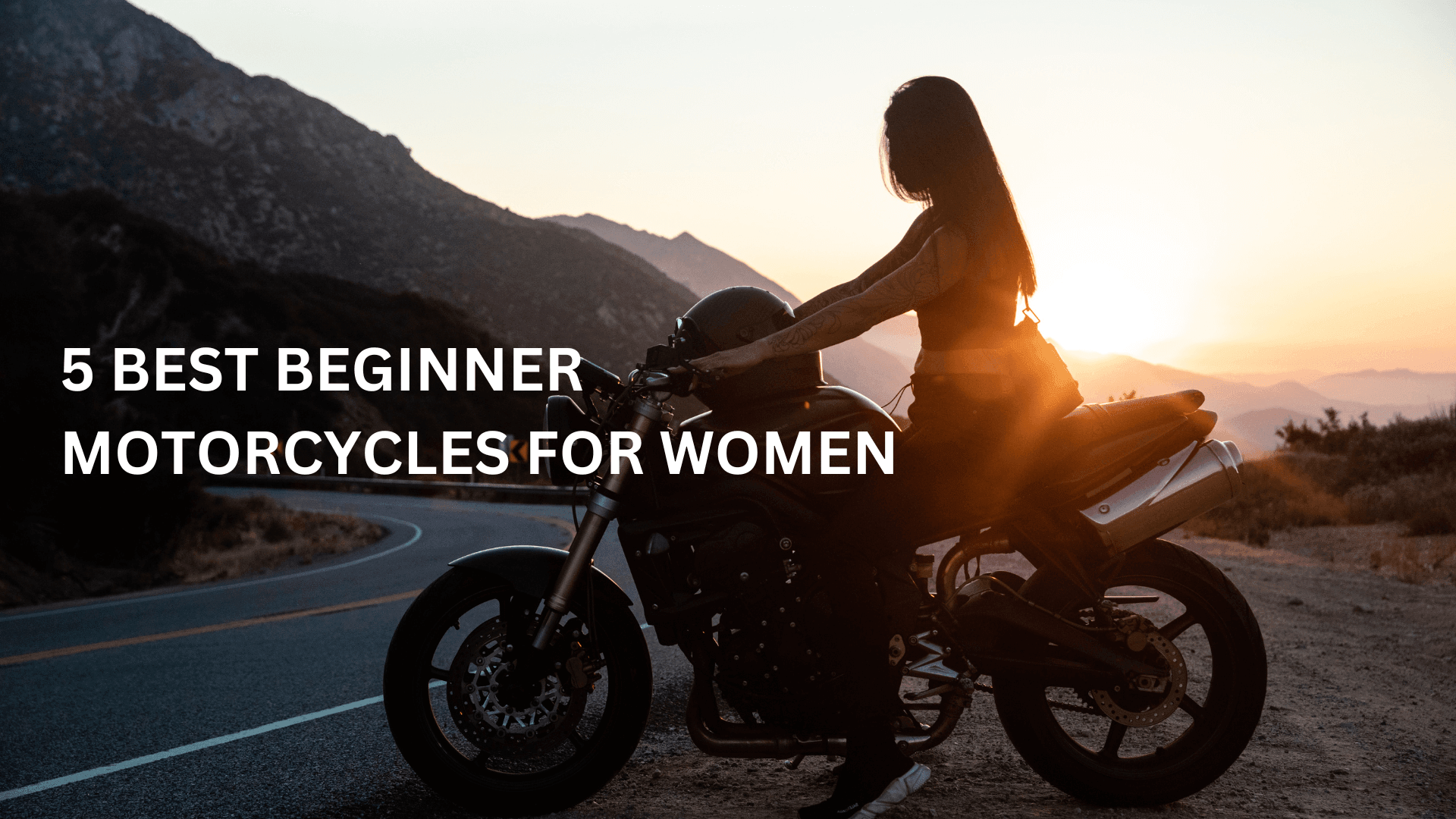 5 BEST BEGINNER MOTORCYCLES FOR WOMEN | XYZCTEM®
by: Clarie Lum -
It is no news that women gradually fit into the cycling world, leading to various motorcycle manufacturers developing bikes suitable for women. It has become a norm for a woman to own and ride motorcycles, and it is a growing trend, and the number of female riders is increasing. 
Most females now prefer to own motorcycles leveraging their advantages over vehicles. Some of these include beating traffic, the ability to park at any spot, and many more. However, motorcycle manufacturing companies now offer female-friendly modified motorcycles for women and beginners to have a hitch-free riding experience.
Also, it is essential to note that your needs as a female rider differ from that of a male rider. So, if you are thinking about buying or riding a motorcycle for the first time as a woman, there are some things you'll need to consider as a beginner. And before we look into the best beginner motorcycles for women, let's explore certain factors you should consider when getting a bike.
Factors to Consider When Choosing a Motorcycle as a Woman
All women's motorcycle clubs have also sprouted up to encourage female riders. They serve as platforms for female riders, a community exclusive to women to promote female riders and share their riding hobby with other women. So here are the essential factors to enjoy your ride.
Fit
It is essential to find the right fit when getting a motorcycle. The size of the motorcycle matters, and it should be in sync with your weight. Why? It would be best if you got a bike capable of your weight for easy control and maneuvering. 
Comfort
Comfort is inevitable for every rider. Reaching the controls and still being able to put both feet flat on the ground is very important. It is best to pick a model or brand that matches your preferences. Prioritize your comfort!
Weight
The weight of the bike you plan to purchase is essential. Heavyweight bikes are not ideal for beginners. If you're short, getting a bike with a low center of gravity would be better. If the bike feels too heavy, maneuvering would be easier. 
Experience
As a beginner, starting with smaller and less powerful motorcycles is advisable. When you have more experience, you can upgrade to a more powerful bike.
The use of the motorcycle
This plays a crucial role as it determines the type of motorcycle you should get. For instance, you'll need a cruiser or a standard motorcycle to commute daily or take leisure rides during weekends. A dual sport bike would be best if you plan to travel long distances with the bike. Summarily, how you intend to use your motorcycle determines the type of motorcycle you need to get.
Now that we have explored these factors, here are your 
5 best beginner motorcycles for women
Harley-Davidson Sportster 883
The Harley Sportster is a beginner motorcycle for women for many reasons. It is less potent than other motorcycles and has a low seat, which aids comfort. It has an air-cooled evolution engine. The Harley Sportster is heavy and expensive but suitable for a first-time rider. It has proven to be reliable, easy, and a perfect option for an entry-level cruiser.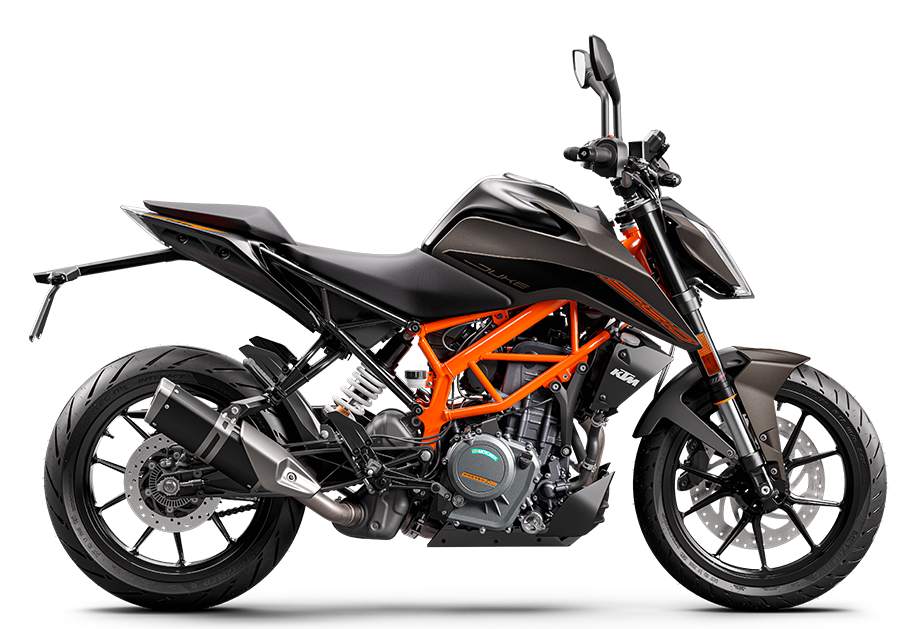 KTM 390 Duke
KTM 390 Duke is a lightweight yet powerful motorbike with ultra-modern technology to give you a wonderful and thrilling riding experience. It is simple to ride, which makes it suitable for beginners. It has a liquid-cooled 373.2 cc engine and a TFT display, making it even more unique and luxurious.
It has a phone mount for your smartphone to take calls and play music. KTM 390 weighs 163kg, and its digital console makes it an excellent bike for female riders who want to flaunt their style.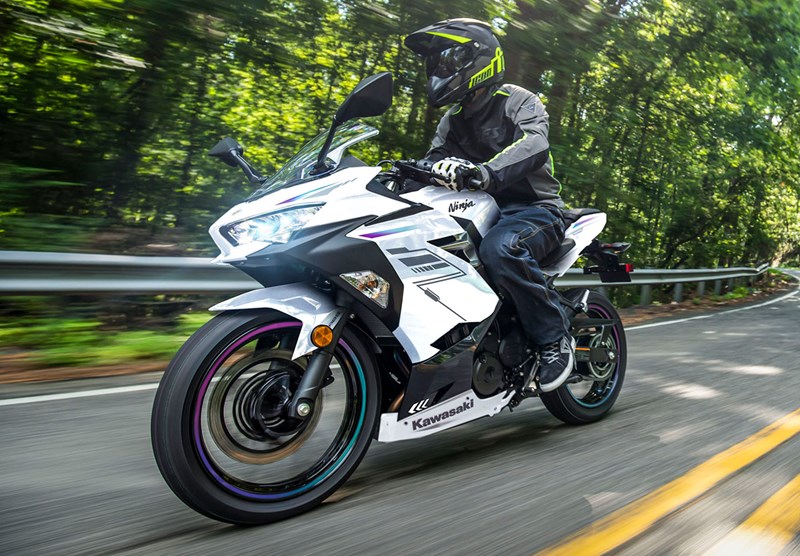 KAWASAKI NINJA 4OOR
The Kawasaki Ninja 400R is one of the best sports motorcycles suitable for beginners. This motorcycle is highly recommended if you are interested in sports bikes as a first-time rider. It has a seat height of 31.9 inches, which makes it best for a female rider.
 The seat is adjustable to enhance balance and comfort. It has easy-to-navigate racing motorbike features, controls, and a forgiving engine. 
HONDA REBEL 300/500
Honda Rebel is another comfortable motorcycle fit for a first-time rider. Its seat height, power delivery, and safety mode make Honda rebel a beginner motorcycle for women. It's 27 inches seat height which makes it possible for anyone to get down on both feet from the bike irrespective of their 
It is super easy to maneuver and has proven reliable for a cruiser. Honda Rebel appeals to new riders who have yet to be so confident to ride on their bikes due to its simplicity and efficiency.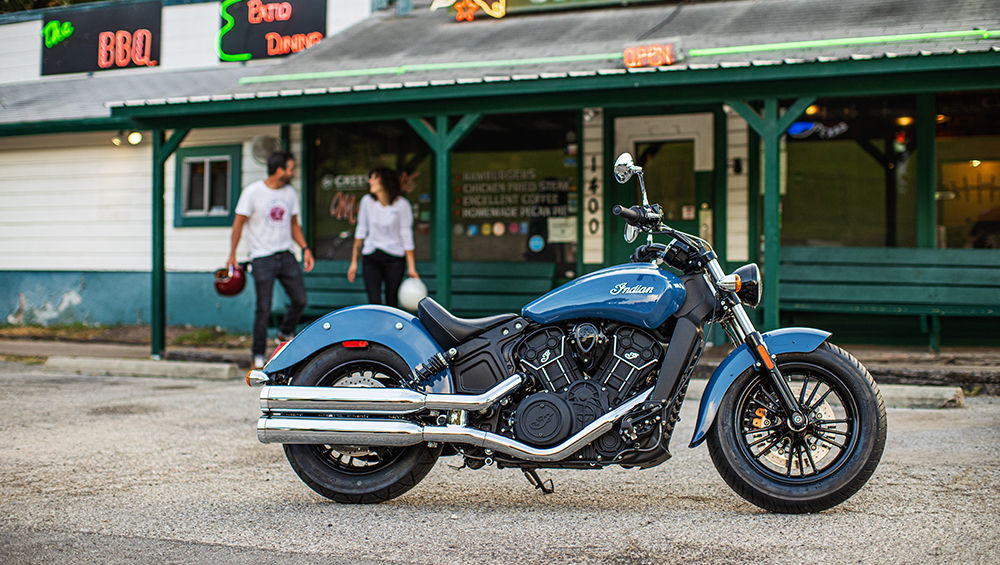 INDIAN SCOUT SIXTY
The Indian Scout Sixty is one of the most affordable and ideal motorcycles for a new rider. It is relatively easy to handle and has smooth power delivery. Indian scout sixty comes with a liquid-cooled displacement engine and a linear throttle. The seat height is 642 mm, a single seater with a dual seat accessory. It is lightweight and a welcoming cruiser bike for first-time female riders.
If you are a lover of a long-distance ride as a beginner, then the Indian Scout Sixty is perfect for you! 
Now that you have an idea of beginner motorcycles for women, you should also equip yourself with protective measures to keep your bike from the damage of any sort. And the best protective measure is to buy a motorcycle cover. Here are three benefits of buying a new motorcycle cover
Benefits of Buying a Motorcycle Cover
It helps to protect your bike
Motorcycle covers can protect your bike against damage caused by water, heat, ice, and UV rays. If water seeps into your engine or carburetor, your bike can suffer long-term damage. Motorcycle covers help to repel water from directly contacting your bike, and it helps to prevent rust in essential parts of your bike. For instance, the XYZCTEM 420D motorcycle cover is waterproof with multi-layer protection to safeguard your bike from wind, rain, heat, and dust.
They extend the lifespan of your bike
As much attention you pay to service your bike to keep it efficient, you should also invest in a motorcycle cover to extend the lifespan of your bike and its components. Several motorcycle components are subject to wear and tear over a while, and you can reduce the number of times you change bike parts with just your motorcycle cover. 
It prevents theft
Motorcycle covers help to deter thieves. Motorcycle thefts are common, so a motorcycle cover can be a barrier if you intend to keep your bike outdoors. Most motorcycle covers come with security locks and features that serve as a deterrent to thieves. The idea is that a cycle in plain sight is more likely to be targeted than one covered.
CONCLUSION
The best motorcycle for you should be the one you are comfortable with and confident riding in. Also, as a beginner, you can consider any of the five listed motorcycles to get started in the cycling world. With your protective gear and perfect motorcycle cover, you are good to hit the road. ENJOY YOUR RIDE!