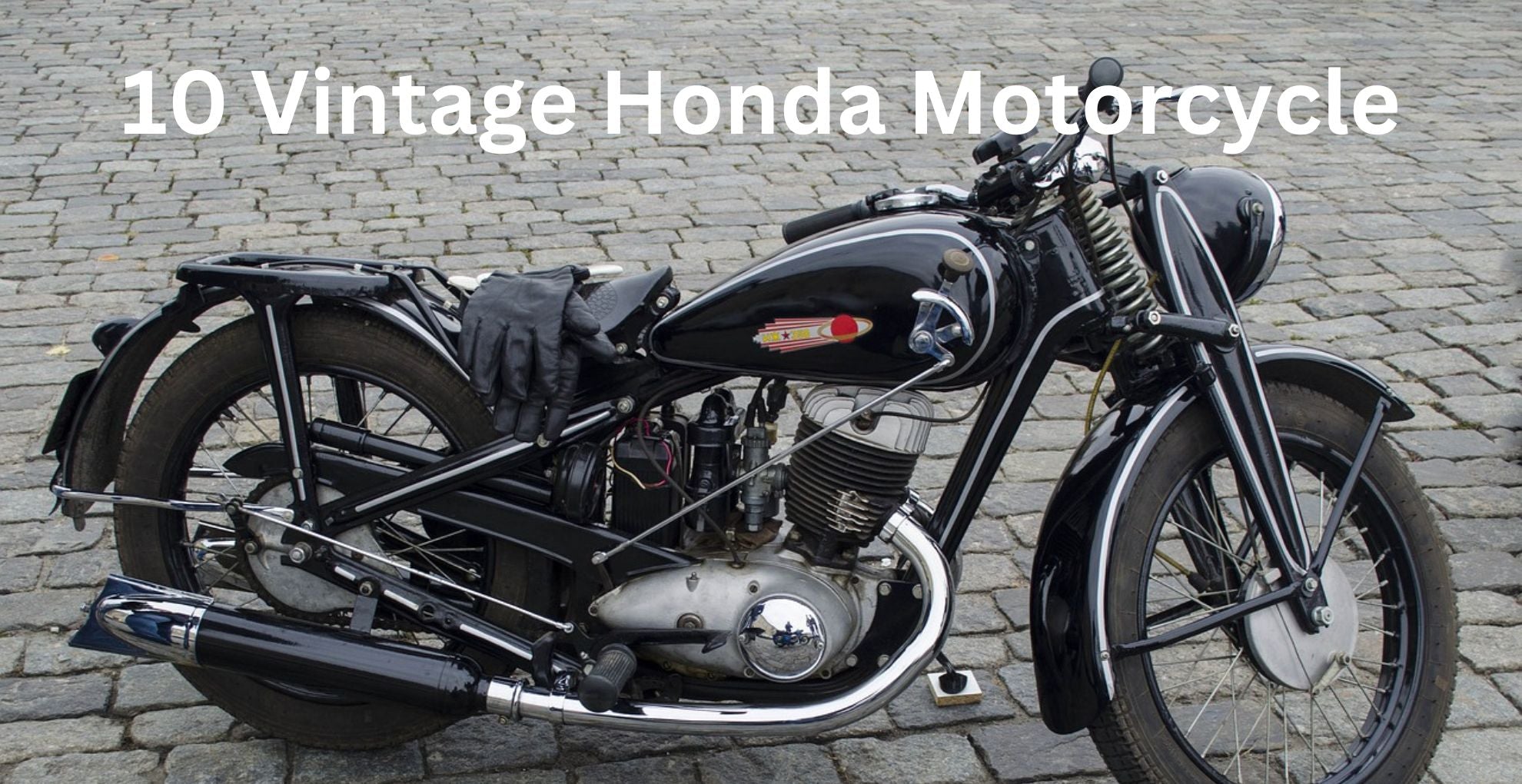 10 Vintage Honda Motorcycle That Never Go Out of Style | XYZCTEM®
by: Clarie Lum -
The Honda Brand of Motorcycles has left an ineradicable mark on the motorcycle industry over decades, from the days of crude contraception to the evolution into powerful and stylish machines. Honda has produced several iconic bikes, such as the Super Cub, that have become the most-sold motorcycle in the world since its production in 1949.
So, if you are searching for a vintage motorcycle, Honda is forever at the forefront. Vintage motorcycles are bikes produced before the year 1975, while Vintage Superbikes are those produced before 1982. Also, an all-original and old Honda will probably be classified as a classic, not a vintage, but the customized and old Honda will most likely be a vintage. 
10 Old Honda Motorcycles that Never go Out of Style
Vintage Honda bikes tend to have sentimental value attached to them; this is why it's still sought after by bike enthusiasts today, even though they are decades old. If you're looking for a Vintage Motorcycle that has stood the test of time and still drops jaws, these are 10 Vintage Honda Motorcycles you should consider:
The Honda CX500 is a heavy, water-cooled, shaft-driven, V-twin motorcycle. CX500 was a one-in-a-million motorcycle in its time, and no bike came close to it. Since 1978, it has been making waves even in the modern custom scene. This vintage bike is a perfect match when it comes to affordability, reliability, durability, and attractiveness. The vintage  Honda CX500 bike comes with a 497 cc, water-cooled, 4-stroke engine, four valves, a 5-speed transmission, and 50 horsepower and is highly sought after by motorcycle enthusiasts,
The Honda NT650 was first launched in 1988 with distinguished features like its 647 cc four-stroke, V-twin engine, single-sided swingarm, aluminum frame box, 58 horsepower, and 31 pound-feet torque at the rear wheel. 
Honda NT650 might have been a flop in the US, but the design of this cult bike was way ahead of its time. The Hawk GT was among the first naked bikes to be introduced to the market, and its popularity, design, and capabilities cannot be compared to today's modern bikes.
The Honda Gold Wing has existed since  1974, with GL1000 being the first of its kind. Unlike other bikes of the 1970s, GL1000 was built for performance instead of speed. Regardless of the production date, the GL1000 still holds the flag as the greatest long-distance tourer of all time. This old Honda bike, upon its release, held the title for the biggest and heaviest bike in the world; it was also the fastest after the Kawasaki Z1. 
GWRRA (Goldwing Road Riders Association) was formed, and more than 13,000 units were sold two years after its production. GL1000 remains Honda's most successful motorcycle and every motorcycle collector's dream to date. It is powered by a 999-cc liquid-cooled, four-cylinder engine. 63 pound-feet torque and 80 horsepower
The Honda CBX was produced from 1978 to 1982 with fancy size and high power that intimidated motorcycle riders. If you are a music lover willing to spice up your road trip, Honda CBX takes the cake with its six-cylinder engine and futuristic design. , The vintage superbike is the nicest motorcycle to ever reach the streets, making it a top choice for riders who appreciate the unconventional.
The Honda CB750 is a powerful air-cooled, 4-cylinder engine motorcycle manufactured for several generations. This vintage bike was the world's first superbike and has been named the greatest bike of all time. It was designed using a computer and was the first of its kind to offer disk brakes. Even after decades, this outstanding bike has never gone out of fashion and is still sought-after by motorcycle enthusiasts and collectors.
The Honda CB400F, commonly known as the "Honda 400," first made its appearance in 1974 at the Cologne motorcycle show and went out in 1975. The CB400F was flawless, with the right amount of paint, foofaraw, and a four-cylinder engine. The bike was one of the first to adopt the 4-into1 exhaust concept. This vintage bike comes with an air-cooled 408 cc inline four-cylinder engine fueled by four 20mm Keihin carburetors. And operated by a single chain-driven camshaft.
The Honda Super Cub is easily one of the most important bikes Honda has ever made. This vintage motorcycle has stood the test of time, growing speedily from its production in 1958 to date. The Honda super cub holds the title of the best-selling motorcycle of all time, with over 100 million produced. With its four-stroke single-cylinder 49 cc engine and design, this vintage Honda bike is a modern-day legend.
The Honda CMX250, also called "Rebel 250" or "Honda Peronist," was manufactured between 1985 – 1987 by Honda. Its bulletproof 234 cc straight-twin engine was borrowed from the Nighthawk 250 standard with its laid-back and calm vibe. Honda aimed at the youth demographics when producing the Rebel in a bid to expand their customer base. 
The Honda Sport 90 was produced by Honda from 1964 – 1969 and was the fastest model in the range of 90 cc Honda motorbikes produced at that time. It comes with a Honda super cub 90 cc OHC single-cylinder engine. This vintage motorcycle will never go out of style as it has great performance while still keeping the small feel of slower bikes.
The Honda XL250 was the stepping stone for Honda, especially with the top motorcycle brand pushing Honda to the back. The XL250 was introduced in 1972 and was thought of as the most important motorcycle of the 1970s. This dirt bike came with a four-stroke, 250cc, single-cylinder engine that could power 24 hp and 19.6 pound-feet torque. Despite its replacement with the NX models, Honda XL250 was still highly fancied among riders. 
Conclusion
From the trailblazing CB750 to the luxurious GoldWing GL1000, Honda's vintage motorcycles have engraved their place in history, seizing the hearts of riders and still keeping their style after years. Many vintage Honda motorcycle models could have made it to this list, but these 10 are our favorites.