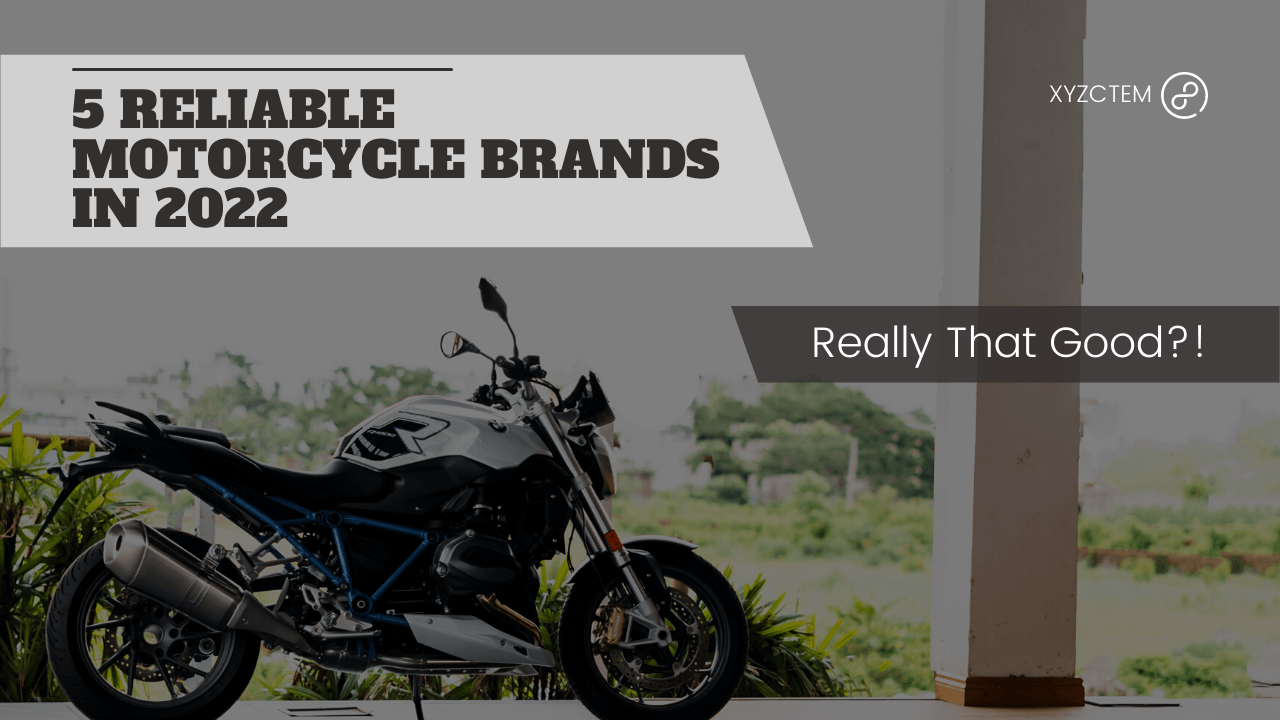 Five Of The Most Reliable Motorcycle Brands in 2022 | XYZCTEM®
by: Clarie Lum -
Introduction
Reliability!
It's a word we often use to describe things we can depend on. And when it comes to something as important as our motorcycle, we want to be sure it's a brand we can trust for miles and miles of trouble-free riding.
After all, a motorcycle is a big investment. It's important to partner with one that can be trusted to deliver years of enjoyment without letting you stranded on the side of the road.
But in a competitive market full of motorcycle options, it can be hard for new riders to know which brands provide reliable service and genuinely care about their customers.
To help you make a more informed decision, we've compiled a list of five of the most reliable motorcycle brands based on their reliability scores.
Yamaha
Yamaha is undoubtedly one of the most popular and reliable motorcycle manufacturers in the world. The Japanese company started out as a reed organ and piano manufacturer in 1887, and today they produce some of the most popular bikes on the market, including the YZF-R7 and the V-MAX.
Yamaha sold 4.5 million motorcycles and scooters all across the world in 2021. Although this figure is slightly lower than the previous years, it's still impressive considering the Covid-19 pandemic that swept through the world at that time. They have also ventured into electric motorcycle production with their PES1 and PED2 models revealed at the 44th Tokyo Motor Show.
Yamaha's combination of high-reliability ratings, affordability, world-renowned engineering history, and impressive innovations with each new generation has made them a top choice for many motorcyclists. According to a Consumer Reports survey, Yamaha's reliability is the highest among its customers with only 11% of bikes in the four-year mark failing to perform as promised.
Yamaha is also known for their involvement in motorcycle racing. They've won 39 different world championship titles in a variety of disciplines over the years, and they continue to support riders at all levels of the sport.
Honda
Honda was another Japanese company that managed to rank second in Consumer Reports' survey of most reliable motorcycle brands, with 12% of its motorcycles needing major repairs or failing within the first four years.
Honda is a company that has been making motorcycles for over 70 years and sold over 16.8 million motorcycles, scooters and powersport units worldwide in 2021. The company successfully celebrated the milestone of reaching 400 million motorcycles produced worldwide in the last 70 years at the end of 2019.
Honda has been in the motorcycle business since 1949 with the release of its first model - the D-type. Today, it offers a wide range of models - from beginner bikes to advanced models for adrenaline junkies. Its most popular models include the CBR1000RR, Africa Twin, and Gold Wing.
Honda motorcycles are known for their durability, longevity, and high resale values. These bikes are built for long-lasting service. Riders can expect their Hondas to continue performing well even after many years of use.
Suzuki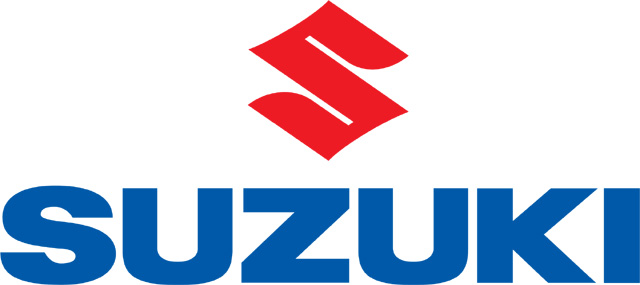 Suzuki earned the No. 3 spot in Consumer Reports' survey of the most reliable brands, with 12% of its bikes requiring any significant repairs by the four-year mark. Founded as a loom company back in 1909, Suzuki has come a long way to become one of the biggest motorcycle manufacturers today.
Suzuki began manufacturing motorcycles in 1952, and today it has a wide range of models catering to different riding styles and needs. From sports bikes to cruisers, and from racing models to street-legal ones, Suzuki has something for everyone. Some of their popular models include the GSX-R750, Hayabusa, and Boulevard M109
Suzuki has a reputation for producing high-quality motorcycles that offer the best of both worlds - handling, comfort, and performance. Suzukis have drawn on an impressive track record of industry experience to develop some of the finest bikes on the market.
Kawasaki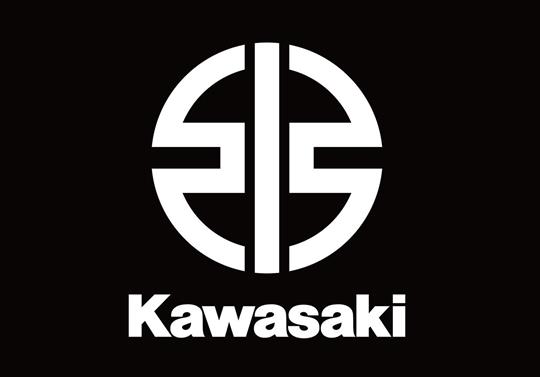 Kawasaki is a Japanese motorcycle company that has been around since 1963. With 15% of its bikes failing or requiring repairs in four years of ownership, it's clear that Kawasaki isn't just another company; it's a reliable brand with a long history to be admired.
According to research, you can expect to own your Kawasaki motorcycle for 20-40 years if you ride it 5,000 miles a year. This is a result of Kawasaki's engineering and technological advances, which make its motorcycles powerful, fun, and reliable.
Kawasaki motorcycle models cover a variety of size, speed and price ranges. The company's main focus is on producing highly sporty motorcycles that are fast and low on the road. The Kawasaki Ninja and Z model lineups are among the most popular ones in the industry.
Harley-Davidson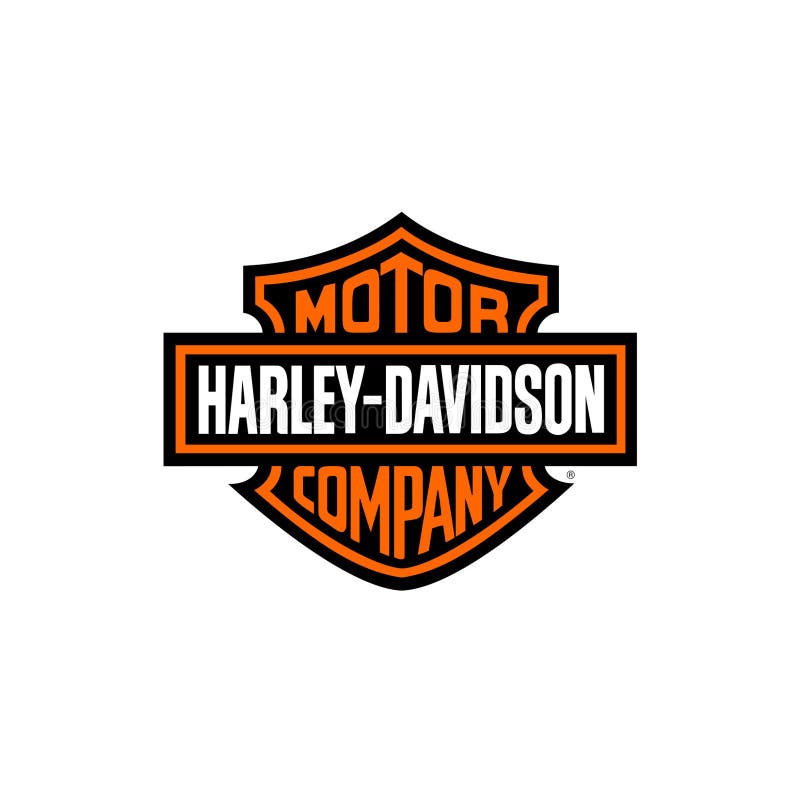 Last, but certainly not least, we have Harley-Davidson. Even though this well-known American cruiser brand did not have as high a reliability rating as the above Japanese Big 4, it still managed to make it into the top five with 26% of bikes in the four-year mark requiring repairs or failing.
Founded in 1903, Harley Davidson has become a name that everyone remembers - even if they aren't into motorcycles. This is due to the brand's presence in all kinds of movies and TV shows.
Harley-Davidson motorcycles are known for their durable design and their revolutionary engines. They are also highly customizable, allowing riders to make their rides as comfortable as they want.
Conclusion
When shopping for a new motorcycle in 2022, consider these five brands as an excellent place to start. Though there are many more brands out there making great bikes, these are the cream of the crop as far as reliability goes.
All of these brands have a long history in the industry, and each has its own unique strengths. Whether you're looking for a bike that's built for speed, one that can handle long trips with ease, or something that's just plain fun to ride, you're sure to find it from one of these manufacturers.