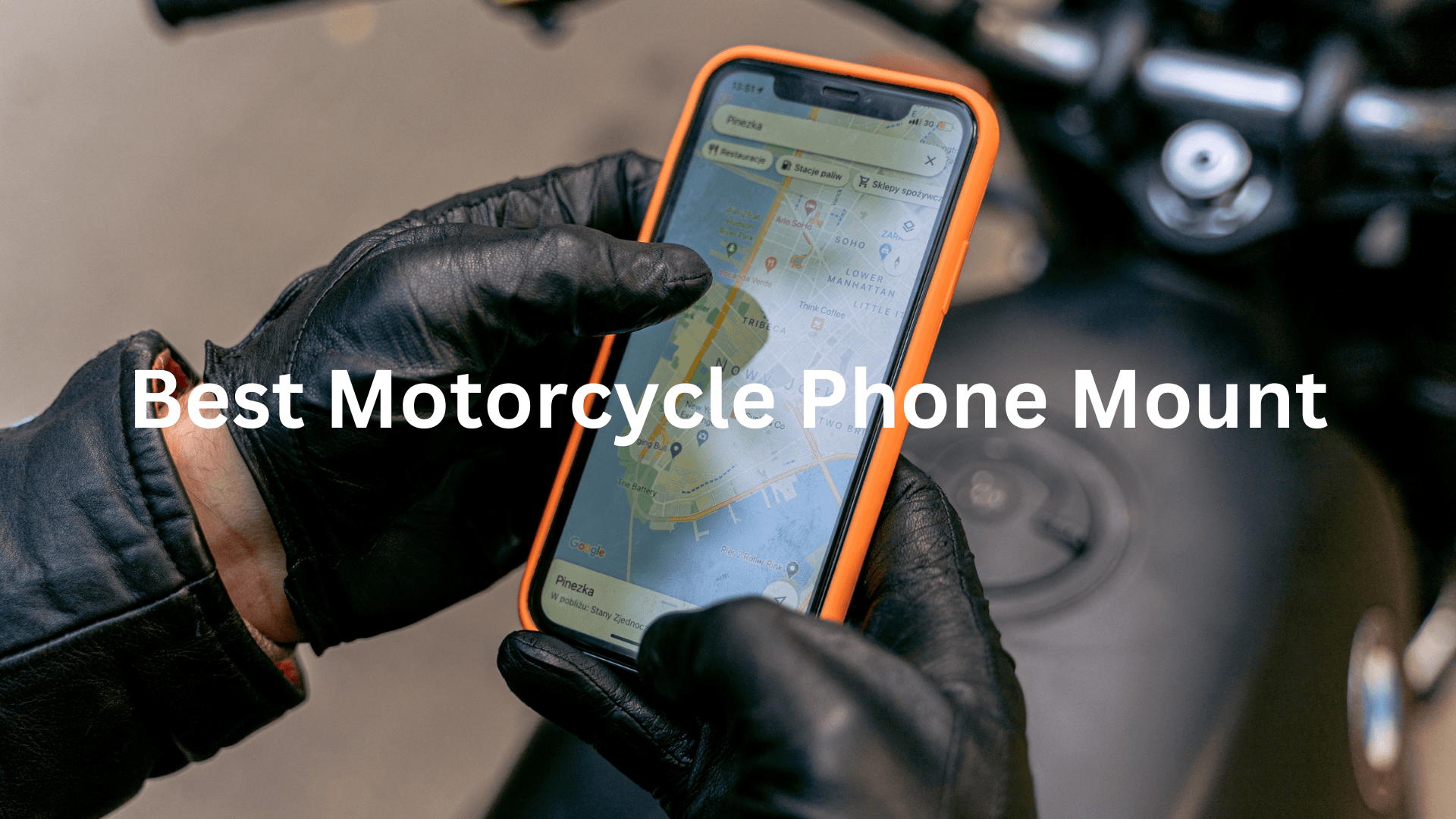 Best Motorcycle Phone Mount in 2023 | XYZCTEM®
by: Clarie Lum -
A phone mount keeps your hands off your phone and attention on the road while Bon Jovi strums through your earbuds. That's what makes riding enjoyable, and that's not everything. It would be best if you also had your phone for GPS and to access your communication apps without fuzzing with your phone during rides.
However, getting a suitable phone mount is vital to truly enjoy a thrilling riding experience without your phone getting in the way. This article will discuss the best motorcycle phone mounts for your bike rides.
5 TopNotch Phone Mounts For Your Rides
These are five phone mounts you can consider, whether you need a cliff with a firm hold or one that matches your motorcycle's aura:
The Bovemanx Motorcycle Phone Mount is a versatile option for riders prioritizing secure and adjustable phone mounts. It's made from durable aluminum and has an upgraded lock feature that secures your phone while riding at high speed.
Bovemanx also boasts a four-point lock that secures your phone on bumpy rides and a military-grade inner locking mechanism that ensures your mount stays good as new, even after long-term use.
However, Bovemanx Phone Mounts aren't compatible with handlebars less than 1.38 inches long, limiting their use on certain motorcycles.
The Joyroom phone mount is designed to clamp firmly on the handlebars of your motorcycle, ATV, bicycle, or any other vehicle, with handlebars from 0.7" to 1.34" in diameter, making it a suitable alternative to Bovemanx. It's also adjustable 360°, keeping your phone in perfect viewing position, regardless of your position.
Joyroom phone mount is compatible with a wide range of cell phones, making it easy to fit your phone, regardless of the brand. However, while it works well with most phone brands, it's a No-No for iPhone 13 Pro Maxx with Otter box case.
The Lamicall Motorcycle Phone Mount is designed for motorcycles, bicycles, strollers, shopping carts, electric scooters, indoor bikes, and treadmills.
Its upgraded handlebar clip allows easy installation without needing tools. At the same time, the sturdy safety lock at the back ensures that your phone stays securely in place during high-speed cycling or bumpy rides.
The holder has non-slip silicone pads at the four corners and back to protect your phone from scratches and to slip off. It also boasts broad compatibility with 4.7-6.8 inch phones and various handlebar sizes, making it a safe purchase.
However, Lamicall phone mounts aren't water resistant, making them unsuitable for rainy or wet weather. They also have limited phone clamp sizes, only accommodating 0.59 inches of phone thickness and 3.31/6.61 phone height.
The TruActive Bike Phone Mount is a premium-edition, engineer-designed product for ultimate security and stability when cycling, motorcycling, or using an ATV.
It's made from engineer-approved premium materials, making it a more substantial and stable bike phone holder. It's designed to offer a clear and safe display of GPS, cycling apps, messages, music, etc., while on the go, with 360-degree rotation capability.
Some of its key features include
Custom locking security grip to hold the phone securely.
Non-slip and anti-vibration padding to prevent phone movement.
Rubber secure straps for extra stability.
Universal fit for a range of handlebar sizes and phone models.
Compatibility with any handlebar.
Compatible with a range of devices with screen sizes of 4.0"–6.8".
The Sanosan One-Push Motorcycle Phone Mount allows users to securely attach their phones to their motorcycle's handlebar for easy access while riding. The phone mount is easy to install and can conveniently fit handlebars from 0.7" to 1.5".
It also has a full handlebar clip made of hard rubber that ensures stability while in use, and its anti-shake silicone protects the phone from bumps and water. The mount features a double secure lock to keep the phone in place and prevent it from falling off on bumpy roads.
Some of its key features include:
Secure High-Speed Lock:The phone mount features a secure lock to ensure your phone stays in place even when riding on bumpy roads.
Robust Handlebar Clip: The handlebar clip provides a steady base for the phone mount, preventing it from wiggling or flipping down when using GPS or taking a video.
Anti-shake Silicone & Waterproof:The thick silicone padding on the four corners and backplate creates a great cushion when hitting bumps and protects the surface. The wide top coated with thick silicone protects your phone from water damage.
Upgraded Solid Clamp:The clamp is upgraded with a robust metal built-in, making it strong enough to resist heavy use.
360°Rotation & Compatibility:The phone mount is adjustable to a 360° view-angle and is compatible with handlebars from 0.7" to 1.5". 
However, the Sanosan One-Push Motorcycle has a con. The user has to switch off the high-speed lock before removing the phone from the mount, which can be inconvenient. The product may also not hold up larger or heavier phones, making it prone to slipping and falling under bumpy or rough conditions.
Many reviewers have noted that the Sanosan One-Push mount boasts ease of installation, with some users claiming you can install it in 15 seconds. Many users have also praised the mount's stability, reporting little to no vibration or shaking even at speeds of 80 mph on interstates.
The Bottom Line
The ease a phone mount adds to your motorcycle ride is unrivaled. Depending on your preferences, these products have different features that satisfy each rider's taste.
The Bovemanx phone mount boasts a durable and adjustable hold, the JOYROOM mount offers riders a sturdy and reliable auto-lock feature, and the Lamicall phone mount is versatile and easy to install.
The TruActive Bike Phone Mount is perfect for ATV riding, and the Sanosan One-Push mount tops it all with incredible anti-shake silicon that ensures your phone stays in excellent condition throughout your ride. You can choose mounts that best suit your preference and enjoy your ride.