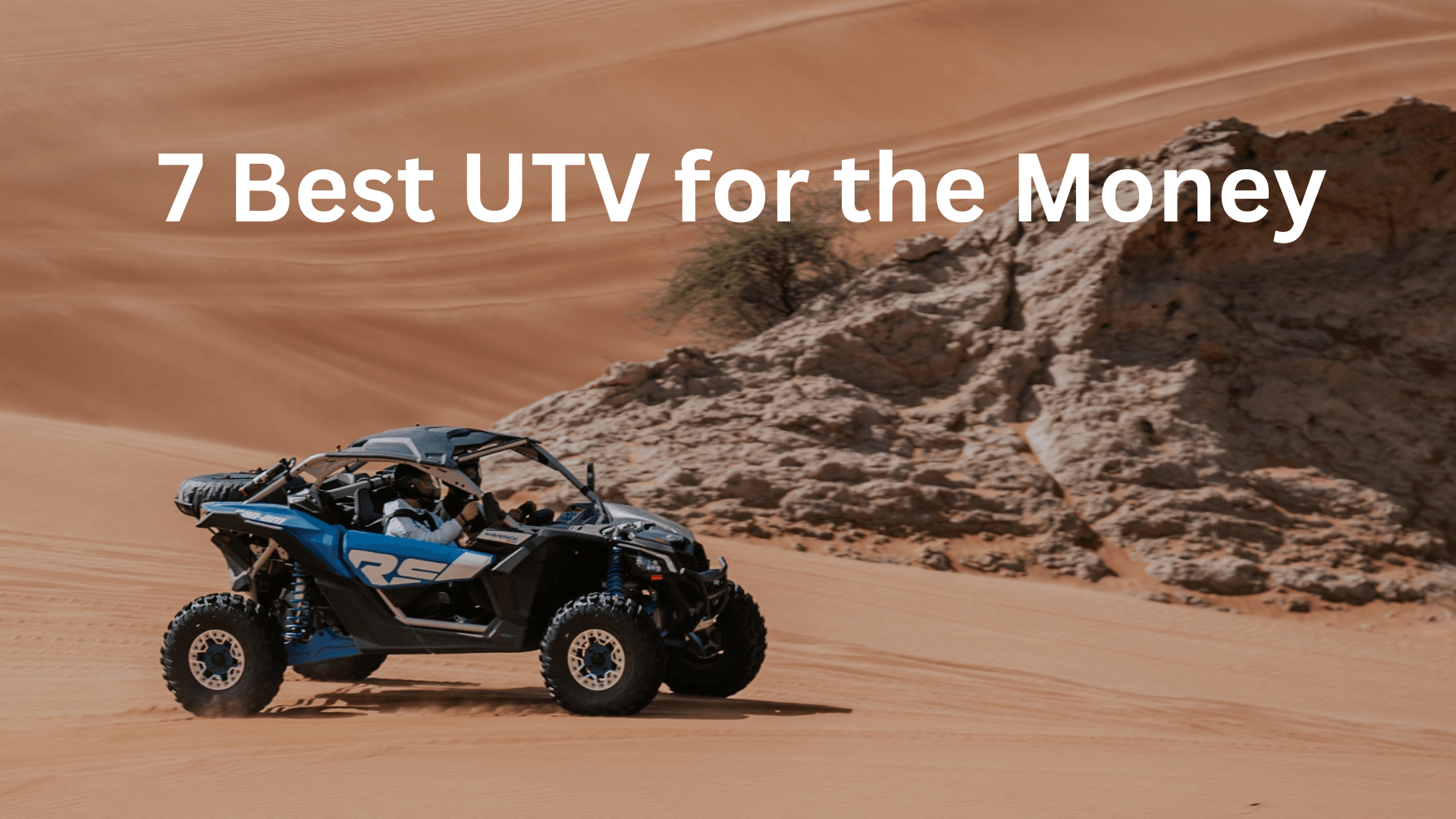 Best Budget UTV: 7 Best UTV for the Money | XYZCTEM®
by: Clarie Lum -
The demand for a reliable, capable, powerful, and powerful utility vehicle is relatively high. Finding one that can serve both work and fun without having to break the bank can be overwhelming. Side by Sides or UTVs (Utility terrain vehicles) has become the go-to vehicle, whether it's for agricultural purposes or fun.
However, knowing the best for your needs and budget can be challenging with so many market options. This article has compiled a list of the best budget UTVs you can purchase without emptying your wallet. We'll cover everything you need to know to make an informed decision and get the most for your Money.
So, whether you're looking for a fun weekend ride or a reliable workhorse, keep reading to find out more.
7 Best UTVs for the Money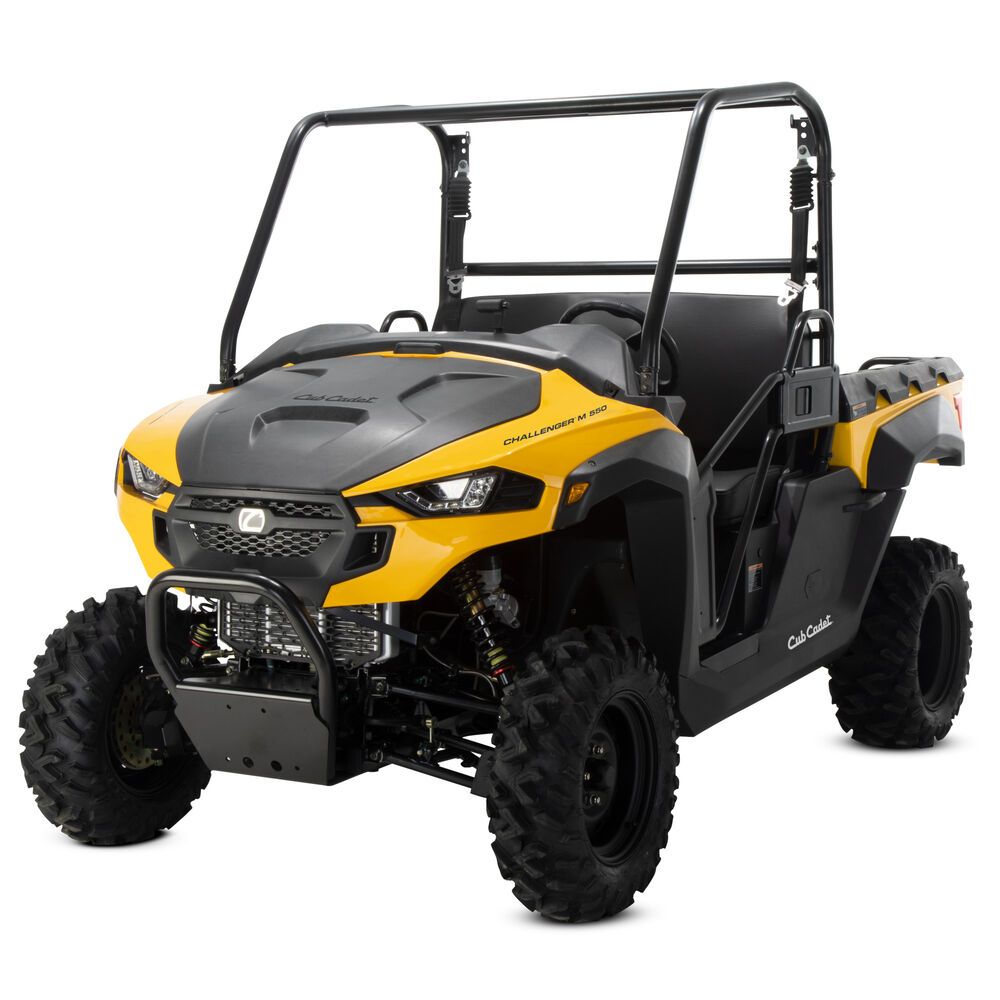 Cub Cadets are well-known makers of UTVs, with the Cub Challenger M550 being one of the best UTVs they manufacture. It is very affordable and exquisite and is manufactured in the United States of America. This UTV is designed with remarkable digital display tech, which is uncommon on the market. The Cub Cadet Challenger M550 Costs about $11,499.00
Cub cadet Challenger M550 Specifications
---Engine Displacement – 546cc
---Fuel Type – Gasoline
---Fuel tank capacity – 28.8L
---Drive System – On-Demand 4WD
---Travel – 9" Front / 8" Rear
---Thread Pattern – Offroad / Trail
---Doors – Steel tube
---Warranty – 1-year limited warranty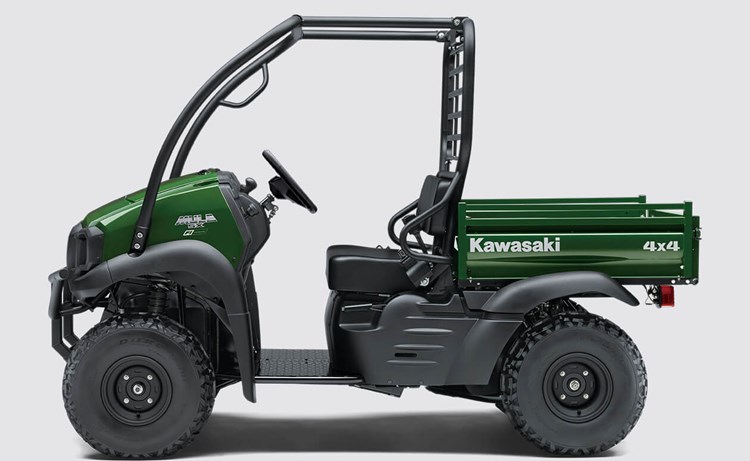 Kawasaki is another popular brand that manufactures UTVs, and they are the makers of the Kawasaki Mule SX, which is a very powerful UTV that is budget-friendly. It's perfect for agricultural purposes and is very reliable and durable. This utility vehicle may have a small engine, but it is incredibly powerful and can handle even the roughest terrain without breaking down. It has a reputation for durability and has one of the best UTV guarantees on the market. The Kawasaki Mule SX costs about $7,799.
Kawasaki Mule SX Specifications
---Engine Displacement – 401cc
---Fuel System - Nikki 6C1026
---Fuel type - Fuel
---Fuel Tank Capacity – 4.2 Gal
---Drive System – 2WD, shaft
---Towing Capacity – 1100 lb
---Wheel type - Steel
---Warranty – 3-year limited warranty
Honda Pioneer 500 is one of the most popular UTVs by Honda. This utility vehicle is unique as it can go where bigger UTVs can't. This is due to its well-rounded 50 inches width. This vehicle has a comfortable and spacious cockpit and a cargo bed that can hold up to 1000 pounds. It is sturdy and is an excellent choice if you're looking to buy a budget-friendly UTV that is more comfortable. It costs about $8,599.
Honda Pioneer 500 Specifications
---Engine displacement – 475cc
---Fuel System – Electronic fuel injection, 36mm throttle body
---Fuel Capacity – 4.1 gal., 1.1 gals. reserve
---Warranty – One Year Transferable limited
---Drive System – 2WD and 4WD
---Towing Capacity – 1000 lb
Another formidable UTV is the Honda Pioneer. It's perfect for those who need a reliable and durable machine for performing tasks from farming and ranching to hunting and recreation. This Pioneer 700 can easily handle tough terrains and heavy loads, making it a good choice for those needing a UTV that can keep up with their demanding work schedule. The Pioneer 700 costs about $11,799.
Honda Pioneer Specification
---Engine Type – 675cc
---Drive Mode – 2WD, 4WD, and 4WD with differential lock
---Towing Capacity – 1500 pounds
---Fuel Capacity – 8.1 gal, 1.5 gals. reserve
---Warranty – One-year transferable limited warranty
The CF Moto ZForce is a powerful UTV that offers speed, power, and performance. This UTV isn't just budget-friendly; it is designed with incredible features like its multi-function digital dash, a winch, and stereo system. It is tested for durability and is, therefore, very safe for use. This side-by-side costs about $8,999.
CFMoto ZForce 500 Specifications
---Engine Displacement – 495c
---Winch = 3000 LBS
---Brakes – Hydraulic
---Fuel type – Electronic fuel injection
---Fuel tank capacity – 6.5 gal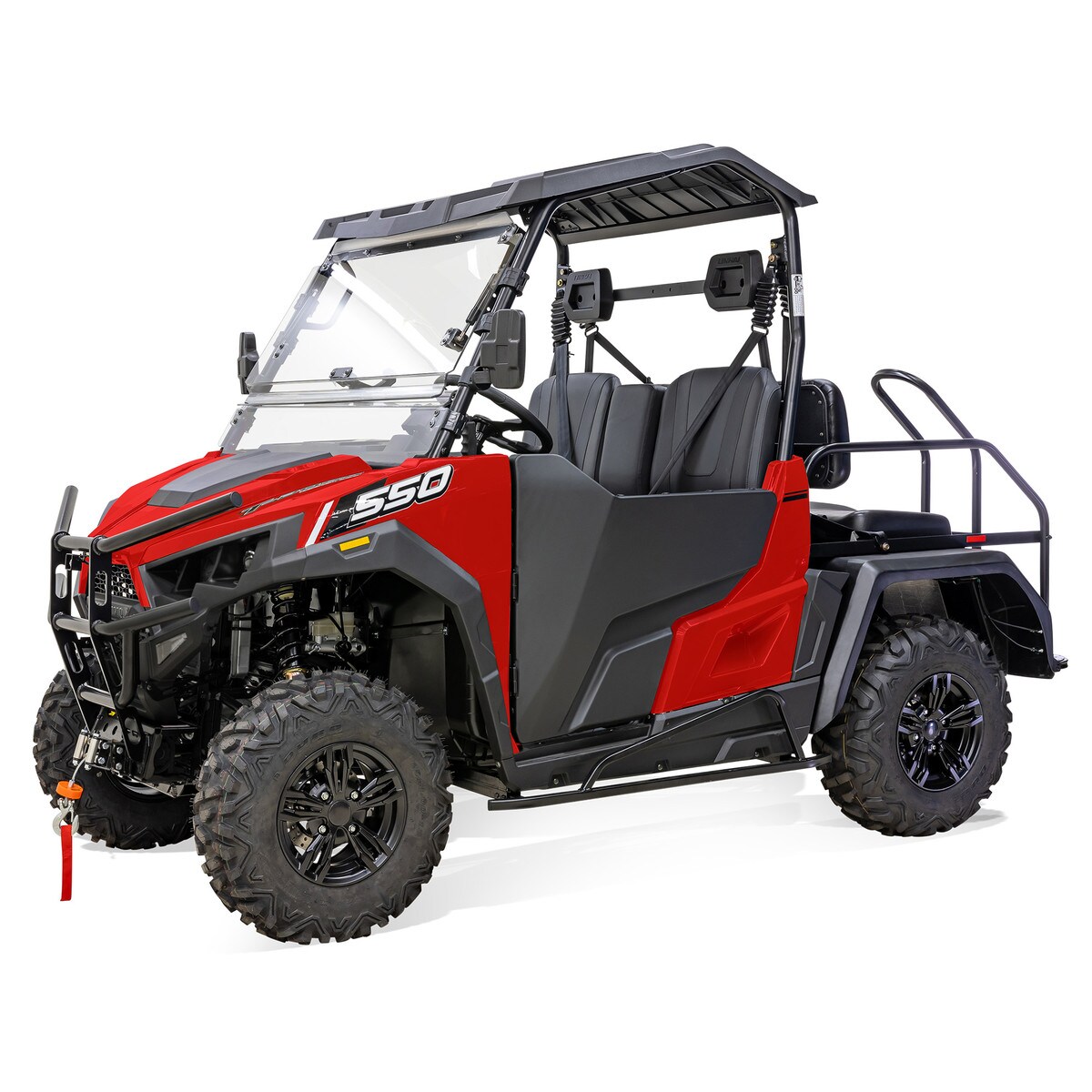 The Massimo T-Boss 550x Golf is one of the most versatile UTVs you can find on the market. They come with a polycarbonate vented windshield, aluminum alloy wheels, a full light package, and other features that make them highly sought after; it comes with a full digital analog display that keeps you aware of your vehicle's performance. This UTV costs about $10,999.
Massimo T-Boss 550X Golf Specifications
---Engine displacement – 493 cc
---Drive System – On-Demand 2WD and 4WD locking differential
---Fuel system – Electronic fuel injection
---Fuel Capacity – 6.9 gal
---Towing Capacity – 3,000lb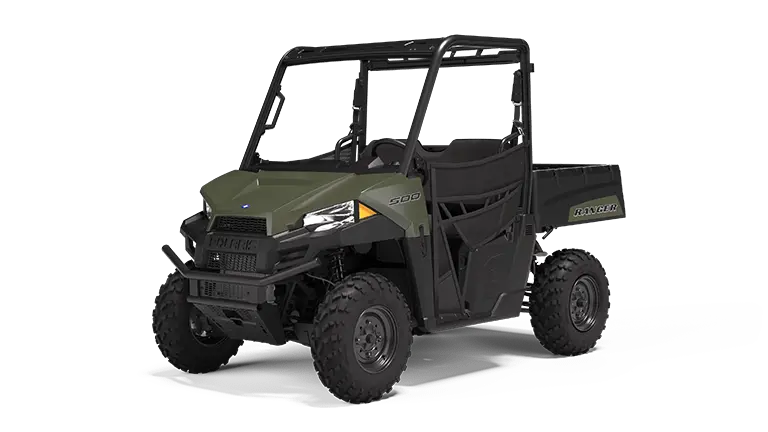 Next on our list is the Polaris Ranger 500. They are one of the most popular customizable UTVs that are budget friendly and still have excellent performance. It is specially designed for demanding jobs like tough terrains, clearing bushes, lifting logs, etc. Its speed and power are other things that make it stand out from other UTVs. It costs about $10,699
Polaris Ranger 500 Specifications
---Displacement – 500cc
---Drive system – On-Demand AWD/2WD/VersaTrac Turf Mode
---Engine type – 4-stroke single cylinder
---Fuel System – Electronic Fuel Injection
---Fuel Capacity – 9 gal
Protecting Your UTV from the Element
As a UTV Owner, consider investing in a good quality UTV Cover, especially if you plan on storing it outside. UTVs not covered with a UTV Cover are exposed to elements such as rain, snow, dust, and UV. This can take a toll on the vehicle over time.
Using a plastic tarp doesn't cut it; it's beneficial for your vehicle if you use a breathable UTV Cover that fits snugly over your car to protect it from corrosion and other elements. Look for a cover made from a heavy-duty, waterproof material with straps to keep it securely in place.
This UTV cover is made from 420D heavy-duty upgraded waterproof oxford cloth. It is built to withstand harsh weather conditions, ensuring your UTV is protected from the sun, rain, snow, and dust. The fabric is waterproof and crack-resistant, which prevents rain and snow from damaging your UTV. This UTV cover cost about $43.99.
This UTV Cover is made of Durable 210D oxford waterproof material. It has an elastic bottom for a secure fit and is breathable, which prevents mold and mildew buildup. The UTV Cover is designed with adjustable straps and elastic hem cords to keep the UTV cover in place. This means that it will stay on during high winds and storms, keeping your UTV protected at all times. This UTV cover costs about $48.99.
Conclusion
With so many great UTV options laid out for you, you can purchase a UTV without putting yourself into debt or eating deep into your wallet. It depends on how much you're willing to spend and what purpose you want the UTV to serve.
Whatever your needs are, these UTVs can meet them.