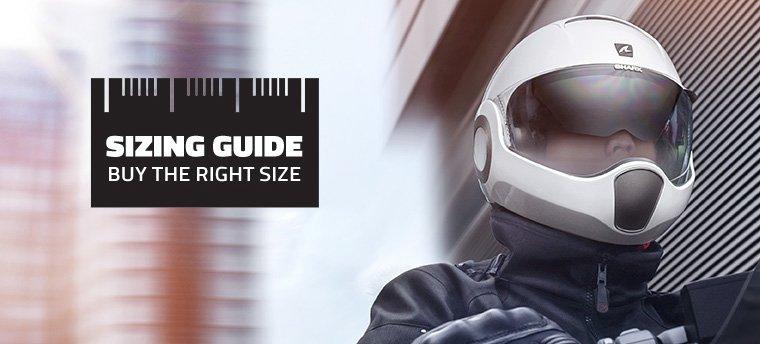 Motorcycle Helmet Buyer's Guide In 2023 - How To Choose Your Right Helmet | XYZCTEM®
by: Clarie Lum -
You're ready to hit the streets, so you need a motorcycle helmet that fits your head and can keep it secure. But what if you've never worn one before? Or you probably own a motorcycle helmet, but do you know how to measure it and properly fit it? That's where this guide comes in.
Motorcycle helmets are one of the most important safety gears. They are made up of three main parts: The outer shell, inner shell and the padding inside. The outer shell is the tough, impact-resistant layer that protects the rest of the helmet from damage and your head from bumps and scrapes.
Motorcycle helmets protect your head and face from any injury while riding your motorcycle. However, not all helmets are the same size, and you want to make sure you are getting the best possible protection for your needs. This is why it is important to know how to measure and fit the right helmet for you. The right helmet can make all the difference in the world when it comes to protecting your head.
So, in this guide, we'll give you tips on how to measure and fit the right helmet.
To start, we need to know your head measurement, known as your "oval fits oval" measurement. Start with a measuring tape and place it directly above your eyebrows so that the tape rests on your forehead (this will give you the longest running circumference measurement). Measure around the widest part of your head in centimeters. To get the most accurate measure, have a friend help with this step.
After you have measured your head circumference, you will need to find out what size helmet to buy. To find the right size for your head, take your head measurement and compare to the size chart for the desired motorcycle helmet. Each motorcycle helmet manufacturer has sizing which is specific to its own models, so only rely on the size chart produced for the motorcycle helmet being considered. Popular options to choose from, include full-face, half-face, open-face and full-face with no face shield. If you're new to riding, it's best to start with a full-face helmet. This type of helmet covers all of your head. Full-face helmets are recommended for motorcyclists under age 18 because they provide better protection against head injuries. Full-faces also provide additional comfort and fit than other types of helmets. Open-face helmets may be a good choice for people who prefer a lighter weight. Half-face and open-faces typically weigh less than full-faces, and they can be more comfortable as well.
Sizes can run in XS, S, M, L, XL, XXL and XXXL, and sometimes even larger. Units of measurement can be in inches and/or centimeters, depending on helmet manufacturer.
There are other important features to look for when choosing the right helmet for you. One of the most important features to look for is ventilation. A helmet with good ventilation will allow sweat to escape more easily and will keep your head cooler during hot days. Ventilation also helps keep debris and dirt out of the helmet so that it stays clean and in good condition.
Next, look at the fit of the helmet. Make sure that it fits snugly around your head so that it doesn't move around while you are riding your bike. Your helmet should not be too loose or too tight on your head. You should also be able to move your head around freely without feeling any pressure points on your head or face.
Finally, take into account safety features such as a securely fastened chin strap and EPS (Expanded Polystyrene) foam construction to ensure that your head remains protected no matter how hard you are riding.
Conclusion
The right motorcycle helmet size is crucial to a good fit. If you get it wrong, your head will take the full impact of an accident and you may suffer serious injury.
Over here at XYZCTEM we understand the importance of riding safely. That's why we're happy to offer you professional motorcycle helmet sizing tips and how to measure for the best fit.