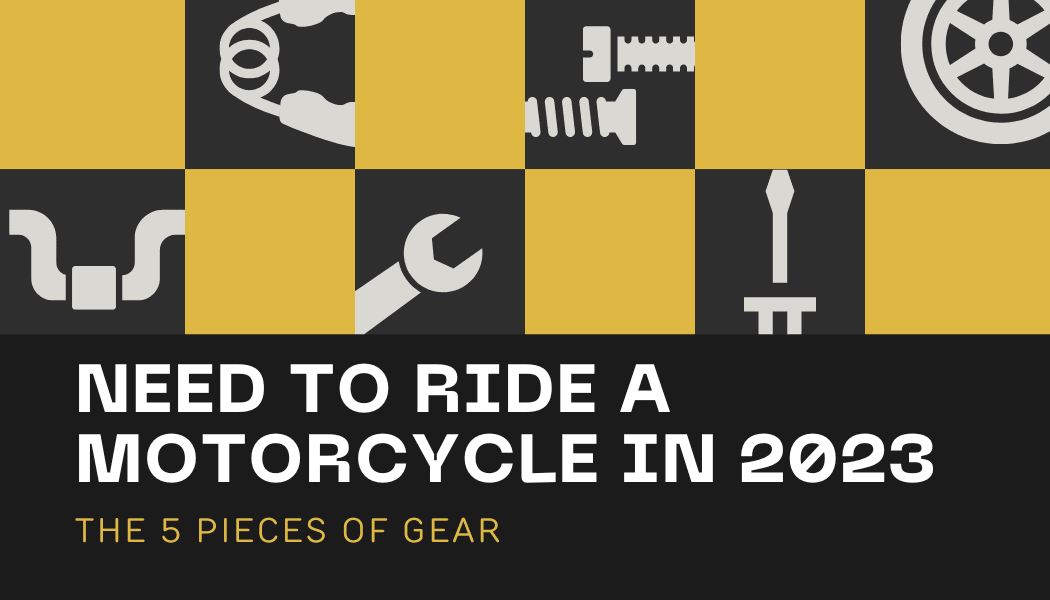 The 5 pieces of gear you need to ride a motorcycle in 2023 | XYZCTEM®
by: Clarie Lum -
Motorcycling is one of the most enjoyable modes of recreation and transportation, and the feeling that comes with motorcycling can be best described as fun. Nevertheless, motorcycling falls amidst hazardous sports, especially regarding stunts. 
In the world of motorcycles, there are two categories of riders: those who have crashed and those who have not. According to NHTSA data, motorcycling has more chances of accidents than driving a car 33 times higher.
Scared? You don't have to be afraid of or have a change of your mind about motorcycling. If you use the appropriate gear, you can have a wonderful motorcycling experience without fearing getting hurt.
In this article, I will take you through the 5 pieces of gear you need to ride a motorcycle in 2023. Let's Ride!
5 Motorcycle Protective Gear You Need As a Biker
MOTORCYCLE HELMET
The motorcycle helmet is on the top list of protective gear for a more amazing and safe riding experience. In 2016, Motorcycle helmets were thought to have saved 1,859 lives.
Motorcycle Helmets cut the chance of death in half (37%), and wearing a helmet lowers the risk of a brain injury by 69%.
Furthermore, suitable motorcycle helmets can shield you from flying roadside debris like rocks, dirt, gravel, and other potential hazards, including tree branches, low-hanging signage, and other objects.
Wearing a motorcycle helmet for your safety isn't all that matters, but wearing the fitting motorcycle helmet is the key to your safety while motorcycling.
Whenever you want to get a motorcycle helmet, make sure you pay special attention to
---Fitting: How well does your preferred motorcycle helmet fit your head? You don't want a motorcycle helmet that's loose or too tight that may cause discomfort while riding. Make sure you go for the best fitting.
---Communication Device: One of the features of a good motorcycle helmet is the availability of an exemplary communication device, including Bluetooth and speakers.
---Ventilation: You don't need a motorcycle helmet that lacks good ventilation, which will make your head sweaty or your hair smelly after a ride. A well-ventilated helmet allows unrestricted airflow for a seamless riding experience.
---Sun Visor: Sun visors are frequently included in full-face and modular lids. Sun visors are additional tinted visors that slide down inside the primary clear visor and are typically activated by a small slider or lever on top of the helmet or one of the sides. However, they can fog up in cold weather. So, ensure it's anti-scratch to make cleaning easy and stressless. 
STURDY BOOT
One of the five pieces of gear you need to ride a motorcycle in 2023 is a boot, not just any boot but a sturdy boot. One of the frequent motorcycle injuries includes ankle fractures. 
A sturdy boot will keep your feet secure. The substantial lug soles support your weight when you stop and assist you in maintaining a solid hold on the footpegs. The strengthened design safeguards your feet and ankles in the case of a fall or accident.
A sturdy boot performs the magic of keeping your feet in the best condition while riding in any weather. In a simple sentence, your motorcycle boots must be durable, fit, and rugged.
Motorcycle boots come in various styles depending on your taste: some people prefer tall boots with thick bottoms that offer maximum ankle support, while others prefer low-cut models that provide more underfoot cushioning. Regardless of your choice, your boot should be comfortable enough to wear all day without causing pain or discomfort during long rides or city commutes.
LEATHER GLOVES
A riding glove is as important as any other gear you need while riding a motorcycle. One primary reason you should get leather gloves is their texture and, most importantly, for protection.
Aside from looking fit and smart, leather gloves prevent twists or turns that may affect your hand and help you get a good grasp of the handlebars and have total control of the motorcycle. Also, it would be best to consider getting a waterproof leather glove.
Choosing gloves that are simple to put on and take off is also a good idea. You want to avoid struggling with your hand gloves while changing tyres or carrying out minor repairs. Gloves also reduce the problem of cramping as a result of exposure to extreme weather conditions.
MOTORCYCLE PANT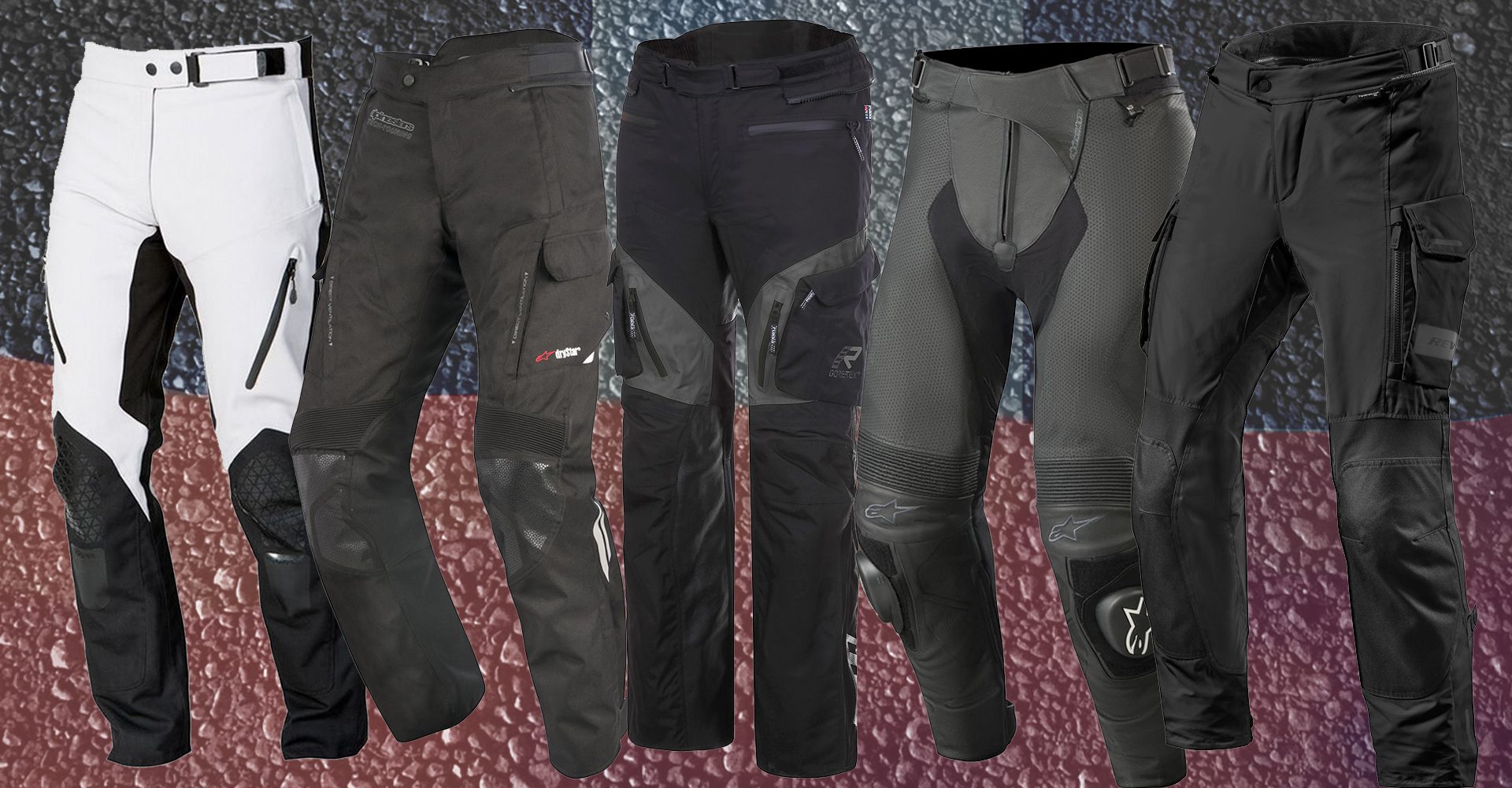 Another crucial protective gear you need to ride a motorcycle is a pair of motorcycle pants. 
They provide added protection in the event of a fall or accident. In contrast to regular pants, motorcycle pants are designed to withstand the abrasion and impact danger that comes with the fun and riding experience.
They are cosy and are the best options in any form of weather. You can ride in all weather conditions without changing into a different pair of trousers whenever it rains or snows. However, ensure they are waterproof and breathable.
A good pair of motorcycle pants should include stretch fabric where needed, notably around the waist and fit comfortably. When riding hard, a zipper will ensure they stay up to avoid slipping down your legs.
MOTORCYCLE JACKETS/ VESTS 
If you prioritize safety while riding, a motorcycle jacket should be part of 5 must-have motorcycle gear in 2023.
Motorcycle jackets and vests are essential for riders and are mostly worn for safety. It prevents harm from a bike rider falling or colliding with another vehicle.
Also, a jacket or vest is one of the best ways to showcase a motorbike rider's sense of style and fashion. In the past, motorcycle riders wore vests and jackets made of leather or denim. Today, a variety of motorcycle jackets and motorcycle vests are offered in a variety of colours and patterns.
Every biker or motorcycle enthusiast needs a light, soft, breathable motorcycle jacket or jacket to relieve the burden and make these body parts comfortable.
CONCLUSION
Motorcycling can be fun, but you can get the best fun out of it if you use the five gears listed above.
These gears make it possible for users to ride a motorcycle safely.