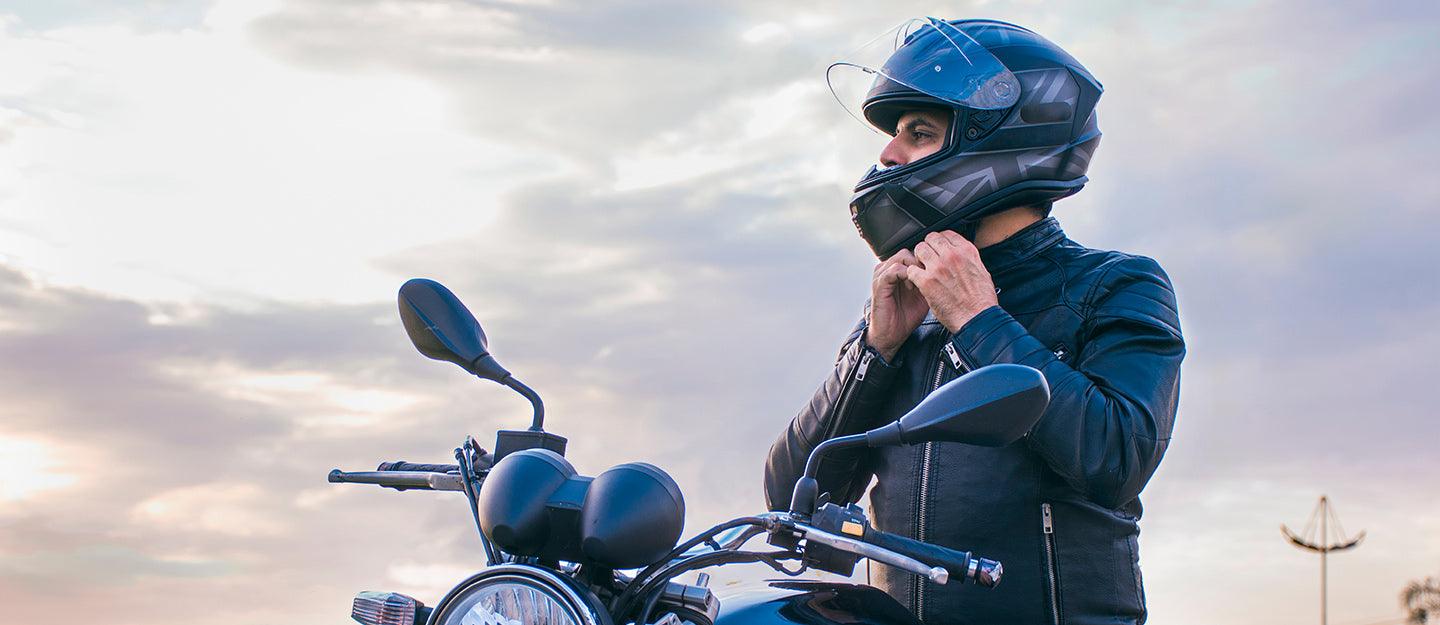 Best Bluetooth Motorcycle Helmets 2022 [Top 5 Picks] | XYZCTEM®
by: Clarie Lum -
Introduction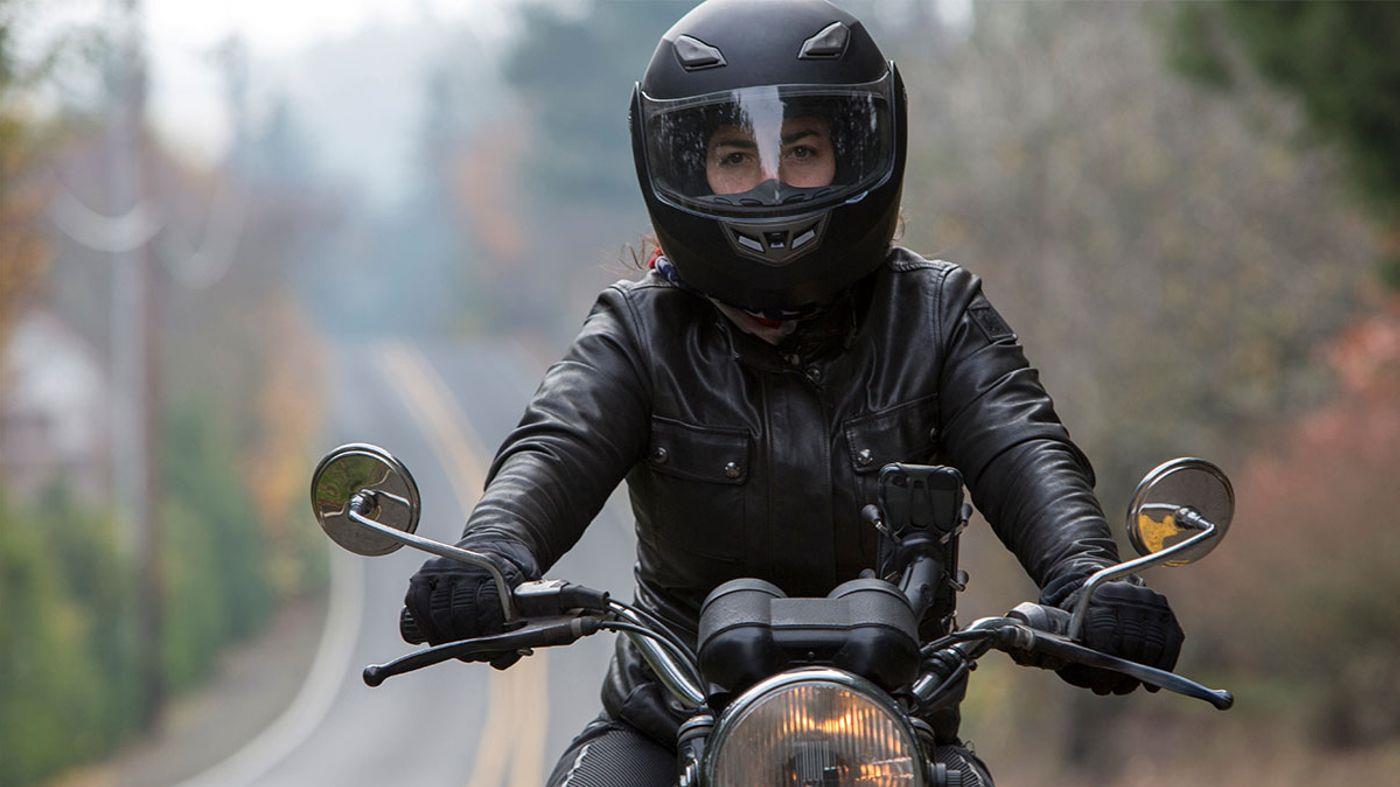 Do you love the freedom and fun of riding your motorcycle but hate being disconnected from the world? Or maybe you're tired of your boring, long commute without any entertainment?
If you answered "yes" to either of these questions, then you may want to consider getting a Bluetooth motorcycle helmet.
Bluetooth motorcycle helmets are designed to keep you connected while you're on the road. You can use them to make hands-free phone calls and track the GPS location, or just enjoy their comfortable fit and protective features. Best of all, they have an audio streaming feature that will certainly create a more upbeat atmosphere for your ride.
In the following guide, we're going to introduce you to five of the most value-packed and best bluetooth motorcycle helmets that are currently in high demand among motorcyclists.
Our Top Picks For Best Bluetooth Motorcycle Helmets
Each of the Bluetooth motorcycle helmets we have mentioned in this guide are the best selling models on the market, and they are worth the buy.
To help you better understand what makes each helmet unique, we will explore each model's features and list its pros and cons so you can easily decide which one is the best for your needs.
The ILM 953 is a DOT certified modular motorcycle helmet that features Bluetooth 3.0 technology with 8 hours of talk time and 110 hours of standby time, ensuring an uninterrupted and enjoyable riding experience.
This helmet has a flip-up visor design that's easy to operate with just one hand, and the clear visor provides a wide field of view. It also has an intercom system that lets you communicate with up to three other riders within a range of 1000 feet.
As for safety, the ILM 953 is made of durable ABS material and comes with one touch control ventilation system for improved airflow. It also features chin curtain, quick release buckle, noise suppression and DSP echo cancellation technology to ensure a more comfortable and safer ride.
Pros:
---Offers excellent clarity and loudness
---One-touch control of phone calls
---Two superb built-in speakers
---Noise-cancelling microphone
---DSP echo cancellation technology
Cons:
---The visor isn't anti-fog
---The battery deep sleep mode can be frustrating
The TORC T14B is both ECE and DOT certified, which means it has been tested to meet the highest safety standards. It is also pretty much lightweight and comes in multiple colour & size options to meet the needs of different riders.
This helmet is packed with features including Bluetooth 3.0, up to 24 hours of talk time, music streaming, phone calls and GPS directions. It also has an intercom system that lets you communicate with fellow riders within a 400-metre range.
The TORC T14B helmet is built with an advanced-polymer alloy shell and has dual-density EPS liner, flow-through ventilation system, anti-fog and anti-scratch shield to keep you comfortable and safe while riding.
Pros:
---Offers advanced protection
---Fully adjustable ventilation system 
---Washable and removable inner liners
---Effective lock drop-down visor system
---Talk time of 24 hours on single charge
Cons:
---Wind noise issues at higher speed
---The Bluetooth system could be better
The FreedConn BM2-S Bluetooth motorcycle helmet is unique because of its combination of excellent design and technical capabilities. The flip-up modular features in this BM2-S helmet make it easy to take some fresh air or short breaks without taking off the helmet.
This helmet features a removable and fully washable microfiber liner, as well as a dual visor system that is both UV and scratch resistant. It has multiple vents on the front, top and back to ensure that you stay comfortable and safe no matter how long you ride.
Aside from that, the 2 high-quality stereo speakers coupled with advanced DSP echo cancellation and noise suppression technology in this helmet allow for clear and loud audio.
Pros:
---Lightweight and functional design
---One-touch call answering controls
---Advanced DSP noise control technology
---600mah battery with 10 hours of talk time
---BQB and DOT safety certification
Cons:
---Visor fogs up right away
---The battery requires monthly charging
The Sena Outrush Bluetooth modular helmet packs style, convenience, and functionality into a sleek, comfortable package that has everything you need to ride safely and confidently.
Thanks to seamless Bluetooth connectivity, you can easily connect your smartphone to your helmet right out of the box. This way, you can enjoy music, make phone calls, and access GPS directions without ever having to take your hands off the handlebars.
This helmet features a multi-density EPS liner, 3-way anti-fog ventilation system, and drop-down sun visor with an additional face shield. It also has a quick-release ratchet strap, glove-friendly Jog Dial, and easy-to-use voice prompt and controls.
Pros:
---Advanced noise controlling
---Built-in HD Intercom mode
---FMVSS-218/DOT certified
---15-hour long talk time
---Stereo Bluetooth 3.0 headset
Cons:
---Poor sound quality
---Limited size and colour options
The Bilt Techno 2.0 is the last helmet on our list of best bluetooth helmets for motorcycles. It comes in six sizes and several colour options, making it suitable for any rider.
This model is equipped with Sena's DWO-5 Bluetooth technology that allows you to connect with other riders and your devices.
The helmet has a DOT-approved rating and comes equipped with a drop-down sun shield, quick-release visor, plenty of ventilation, and removable lining with a chin guard.
Pros:
---Well-ventilated
---Built-in Sena Bluetooth
---Flip down sun shield
---7 days standby time
---Universal Intercom protocol
Cons:
---Sizing issues
---Noisy at high speeds
Conclusion
Getting a Bluetooth motorcycle helmet means that you'll have more fun on long rides and don't have to worry about disconnecting from your ride when out on the open road.
We hope our guide has helped you narrow down your options of the best Bluetooth motorcycle helmets and given you the confidence to choose the right one for you.
Now it's your turn to tell us which Bluetooth motorcycle helmet you decided on and why you think that model is better than another.
As always, happy riding!