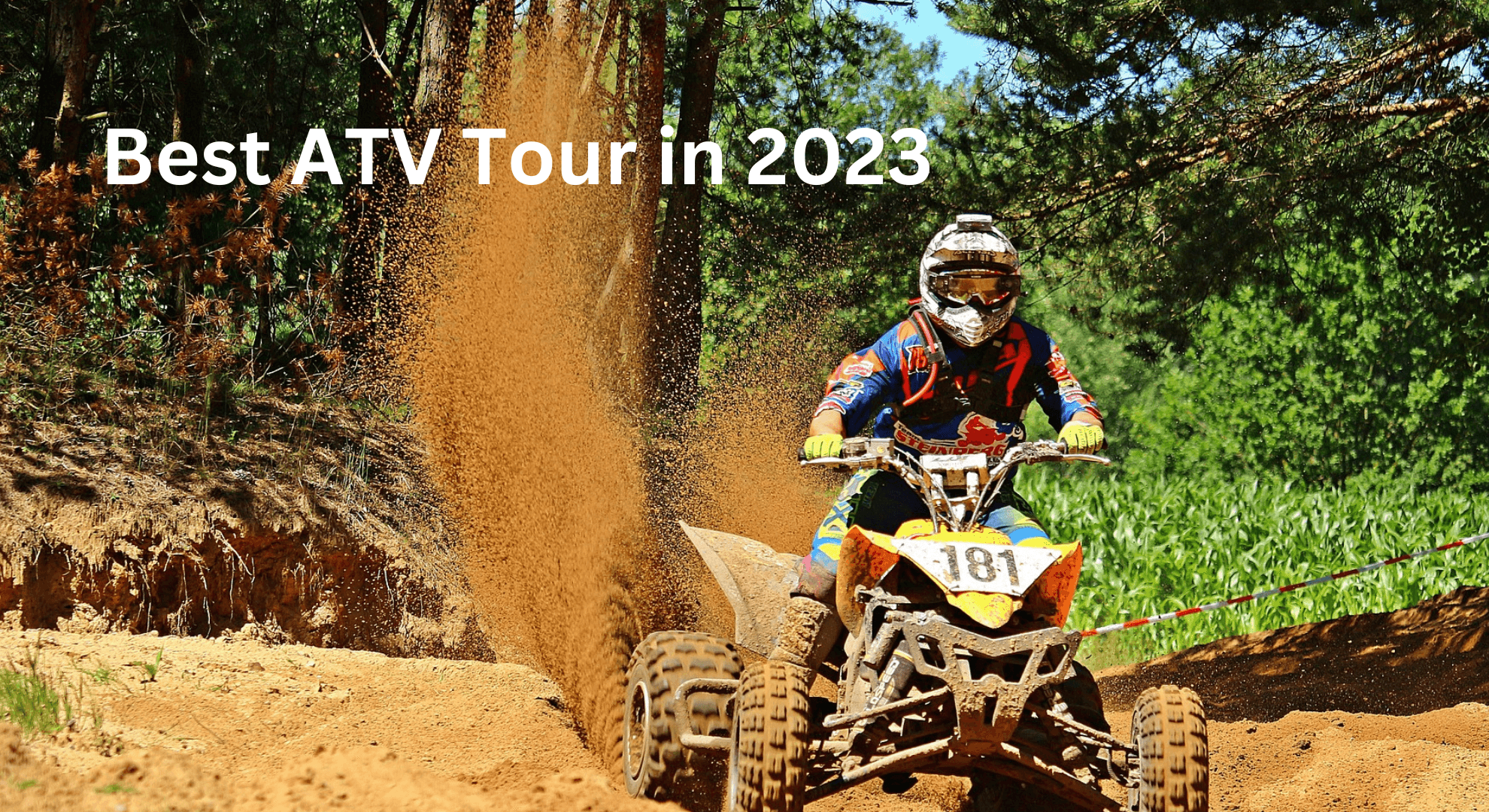 The Best Las Vegas Quad & ATV Tours in 2023 | XYZCTEM®
by: Clarie Lum -
Have you ever thought of why most riders travel to Las Vegas at their leisure or overheard riders talk about their experience in Las Vegas? Las Vegas has an excellent record for exciting ATVs tours, especially if you are a motorcycle enthusiast who wants riders' company and enjoys sightseeing while riding. 
And, if you are searching for extra adrenaline & excitement while riding, try the Las Vegas Quad and ATV tour to have a fun-filled ride across various environments and terrain, including Hidden Valley, desert, Lake Mead or Valley of Fire and Nellis Dunes. 
Therefore, this article will highlight the best Las Vegas Squad and ATV tour in 2023 and how to go about the fun with equipment provided by the tour guide. Let's ride!
Best ATV Tour in 2023
Mojave Desert ATV ranks first out of the best ATV tour location in Las Vegas. I suggest not leaving Las Vegas without experiencing the thrill of riding through the desert's landscape. The tour assembles you and your team at the Strip Hotel, where your tour guide provides detailed historical information on how Las Vegas became a centre of attraction for iconic ATV riders. It is a group tour for at most 14 riders.
Other activities included in the tour are
---A quick driving lesson and safety tips
---Protective gear, which consists of a helmet and google
---Pictures to capture the fun-filled experience 
---A 1.5 hours ride on a private track exclusive to the tour.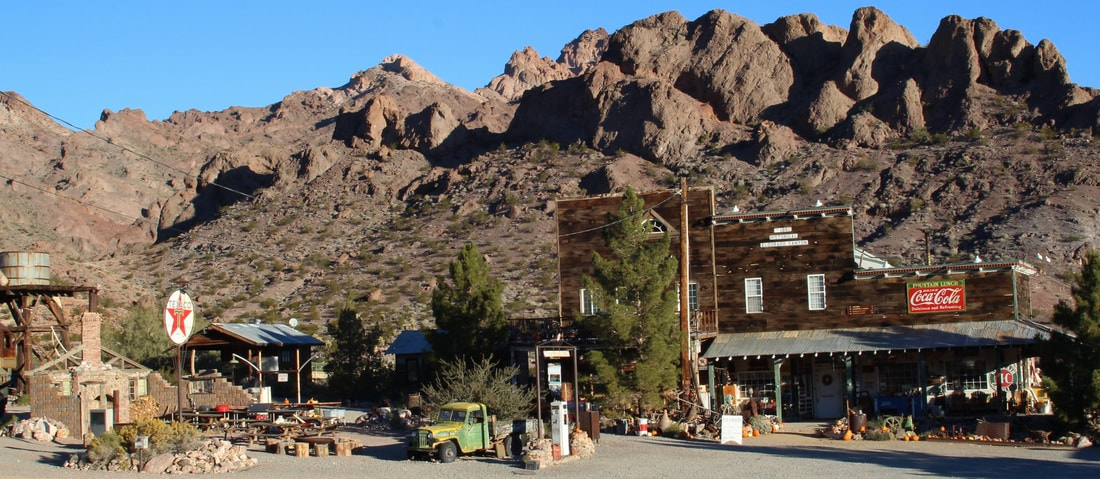 If you are a beginner or a newbie in the ATV riders club and willing to have a fun-filled tour, consider Eldorado Canyon and Techatticup along the Colorado River. Regardless of the rugged and bumpy terrain, the trails are designed for the amateur for a memorable experience. 
Riders can ride on a fully automatic ATV, making it suitable for beginners. Other impressive features and additional bonuses included in the tour include 
---A walking tour to Techatticup, an abandoned gold mine believed to be haunted.
---An exciting story of lawless activities at the mine during the Great Gold Rush.
---A stop-by at the abandoned Old West Town for lunch.
---A pair of helmets, google and gloves for riders.
---An ATV or 2-seater RZR based on the option selected.
Compared to other tours, the Hidden Valley And Primm Extreme offer the longest exciting moment. The Hidden Valley and Primm Extreme ATV tour is an excellent experience if you don't mind getting dirty on some adrenaline-fueled ride. The tour takes place in the morning and afternoon. Extreme Las Vegas ATV tours in Hidden Valley and Primm are a perfect experience for riders who fancy riding in a desert climate and manoeuvring over natural hurdles. 
However, this tour requires prior ATV experience. It is not a good fit for beginner riders. It requires a $10 per patron fuel surcharge at arrival. Some other unique experiences and bonuses included in the tour are
---A 2-passenger seating, making it a perfect experience for couples.
---A short ride to Jean, where riders are issued safety equipment 
---Stoppage at natural scenic terrain and location like the McCullough Mountain Range and the Mojave Desert
Another great Las Vegas tour you should experience is the Hidden Valley Half Day. The fantastic Las Vegas tour covers a 20-50 mile journey depending on your group members. The tour takes you through a safety training course before engaging in a two-hour cruise across the natural beauty of the Mojave Desert. In addition, it is mandatory for all squad bike rides to be within the age bracket of 16 years and above. Your tour has a fantastic starter pack and bonus, which includes
---A pick-up and drop service from your hotel.
---Complimentary bottled water in the riding journey.
---Protective gear.
---A round trip in an air-conditioned ATV from Las Vegas to Jean, Nevada.
Another ATV-riding Las Vegas tour that offers a more extended hour of fun is the tour at Nellis Dunes. The 4-hour Las Vegas ATV tour is available throughout the day. It begins with a short safety course before hitting the fantastic Nellis Dunne terrain. 
ATV tours at Nellis Dunes are filled with exciting riding experiences, including manoeuvring obstacles and 2.5 hours of navigation across the stunning and dirty terrain, such as dry lake beds, arroyos, etc. 
Other bonuses and features include
---Free lunch, snacks and beverages.
---A flexible tour process to customize your ATV tour ride.
---A drop-off service at your hotel after your tour experience.
---A lucky sight of aerial acrobatics scenes of fighter jets from Nellis Air Force Base.
ATV at Lake Mead and Colorado is an excellent hoover dam and Lake tour experience for beginner ATV riders. Your tour starts with a hotel pick-up and drop-off. You enjoy a clear vision of lake mead, the largest artificial body of water in the western Hemisphere. It is another 5-hour tour that will leave you amazed with remarkable cultural and historical facts about the area. Like Hidden Valley Half Day, all riders must be within 16 years and above and are subject to a $10 fuel surcharge per person upon arrival at Hoover Dam.
Riding over dunes that throw you in the air and over a dry lake bed is undoubtedly a moment you should experience. There is a feeling that comes with being a badass stunt rider. At Las Vegas ATV tour with a souvenir package, every rider can watch a short safety video outfitted with safety equipment. The tour takes you across various deserts, making you like the king of the desert while riding your ATV.
Bonuses include
---A pair of Las Vegas T-shirts, a bandana and gloves
---Air-conditioned ATV hotel for pick up and drop off
---Bottled water
Las Vegas Squad and ATV Tour Cancellation Policy
One of the most frequently asked questions is how to cancel a tour or what causes the cancellation of a tour. Individuals can cancel their tour experience 24 hours before the time and request a full refund. Also, it is crucial to note that cancellation in less than 24 hours upfront may lead to no refund. However, cancellation may also occur if:
---The weather condition is not conducive.
---The minimum number of riders or travellers is not met.
However, if a tour experience is cancelled based on the above-listed points, a new date is rescheduled, or a full refund is processed for every individual. 
Conclusion

 
We have listed the best Las Vegas Squad and ATV tour locations in 2023. Also, we have provided insight into the ATV tours cancellation policy and how to go about it. However, each tour experience is led by a tour guide with a fantastic experience. So, if you are a motorcycle enthusiast, either a beginner or an expert who wants a memorable tour experience with great bonuses, this article meets you well.