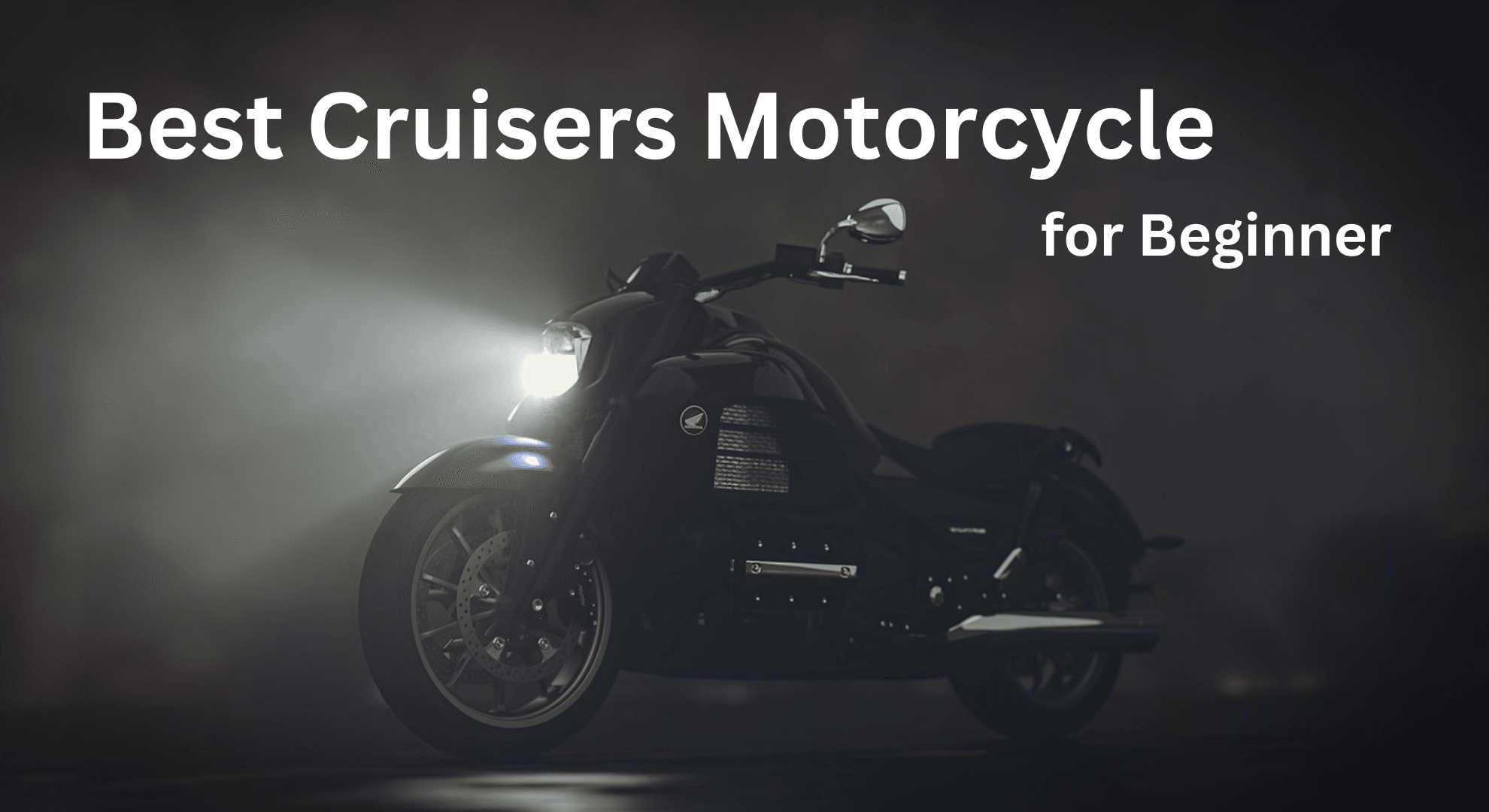 Best Cruisers Motorcycle for Beginner Motorcycle Riders | XYZCTEM®
by: Clarie Lum -
It's almost becoming disturbing for motorcycle enthusiasts or newbies to pick from the numerous market options of the best beginner cruiser motorcycle. Undoubtedly, cruiser motorcycles are the perfect and natural fit for new motorcyclists. Cruiser bikes assist riders in having good feet on the ground regardless of their stature. 
Unlike sportier machines, cruisers are casual and easy-to-ride bikes with an average speed limit. Many of its models possess the traditional silhouette established in the 1960s, giving them a unique style and attitude from other types of bikes. Don't let me bore you with too much chat. Ignite your engine, and let's ride through the best cruiser motorcycles for beginner riders. Enjoy your ride!
8 Best Cruiser Motorcycles for Beginner Riders
Honda Rebel 500
The Honda Rebel 500 ranks first on the list of the best motorcycles for beginner riders or motorcycle enthusiasts new to the cycling club or community. Honda has a long history of welcoming new riders into motorcycling for decades. Many professionals, experienced riders started their cycling journey with a Honda Rebel 500.
In 2017, the Rebel model was upgraded from the old Rebel 250 to 300 and 500 models featuring sophisticated technology features. Compared to the single-cylinder engine of the 300 models, the Rebel 500 is powered by a 471cc parallel-twin engine.
It has an ergonomic and low seat height suitable for small-stature riders and also great for tall riders without cramps. 
For a fun ride, it has amazing features, including saddlebags, windshields, USB chargers, and more. Rebel 500 has the perfect engine if you want some highway cruise with low engine revolution. The price range is about $6,399.
Royal Enfield Meteor 350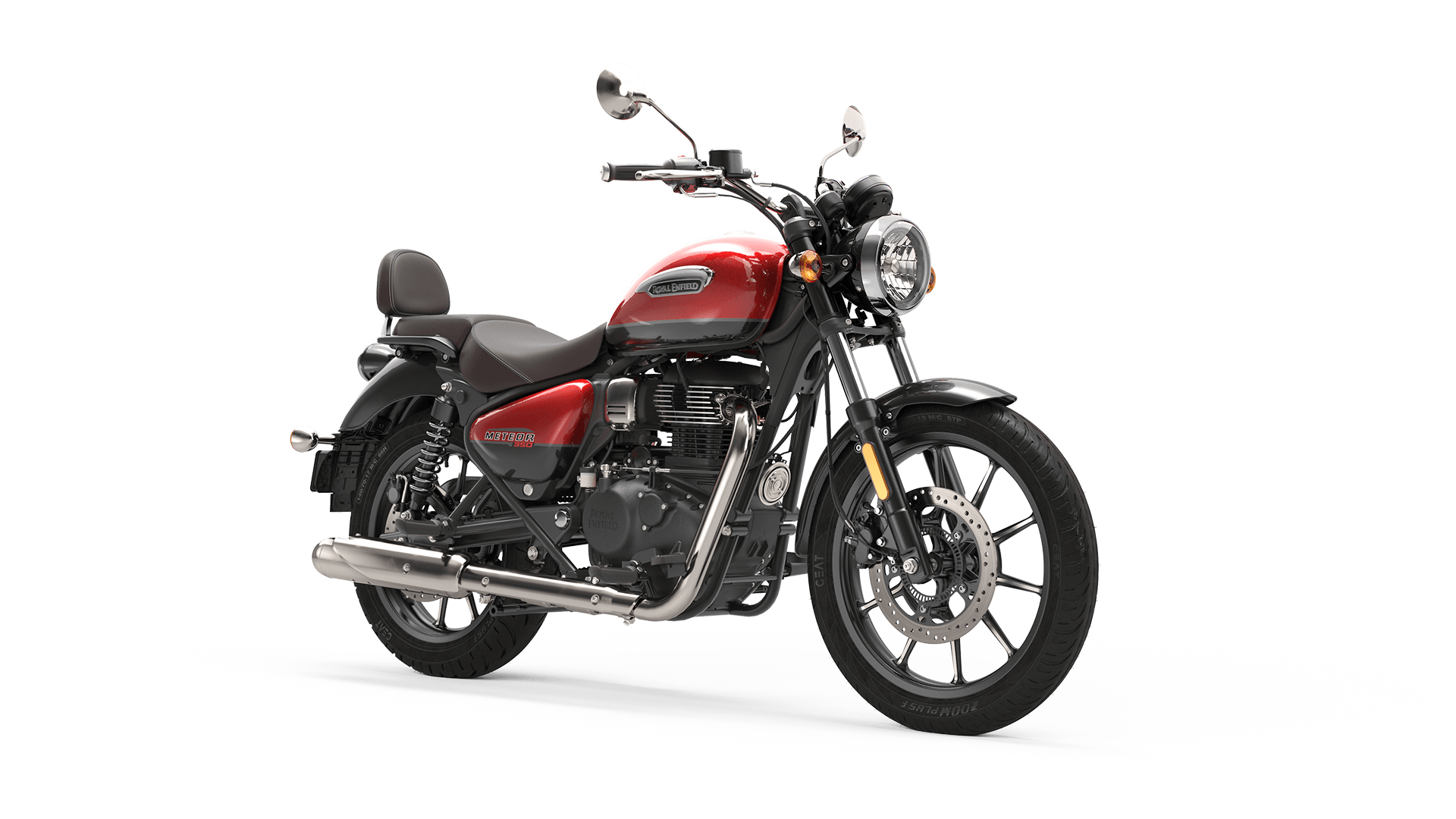 If you are searching for a cruiser bike with a low MSRP compared to any other bike, go for Royal Enfield Meteor 350. Royal Enfield Meteor was introduced in 2021 and ranks as one of the best beginner cruiser motorcycles. 
It has a retro styling and is powered by a single-cylinder SOHC 349cc air/oiled-cooled engine. Its simplicity, small size, and pocket-friendly price suit new riders. Although, there can be an increase in price depending on the colours. 
The Meteor is a low-powered engine bike that produces 17.4 horsepower, 18.2 torque with a top speed of 75 mph on the highway. Meteor gives a smooth and balanced riding experience, unlike some single-cylinder engines with heavy vibration. Royal Enfield Meteor comes in three versions; the base trim, known as Fireball; the Stellar trim, which gives passengers a backrest and a variety of colours; and the Supernova pictured here, which adds on to the Stellar's goods with a windshield and premium two-tone paint. 
They have amazing features and accessories, such as ABS standard and a tripper navigation pod mounted next to the LCD gauge. It allows you to sync with the Tripper app for navigation. The price range is about $4,549.
Honda Rebel 1100 DCT
As earlier stated, Honda has a good track of producing amazing machines for beginner motorcyclists, and another Rebel model that can be considered one of the best beginner cruiser motorcycles is the 1100 DCT. Rebell 1100 DCT is a perfect bike for riders across various skill levels. 
It has a power output of 1,084cc parallel twin and is adjustable on three levels. That is, you can adjust the engine production to suit your vibe. Either purr softly or create the roar of an angry lion. Wink! It comes with a dual-clutch transmission that aids automatic or clutchless shifting to help beginner riders focus more on the road by eliminating the manual process of learning how to ride a bike.
The features that make it perfect for newbies include adjustable engine and ride modes, a well-designed suspension frame, dual-clutch transmission and a great brake grip. Presently, it costs about $9,999
Royal Enfield INT 650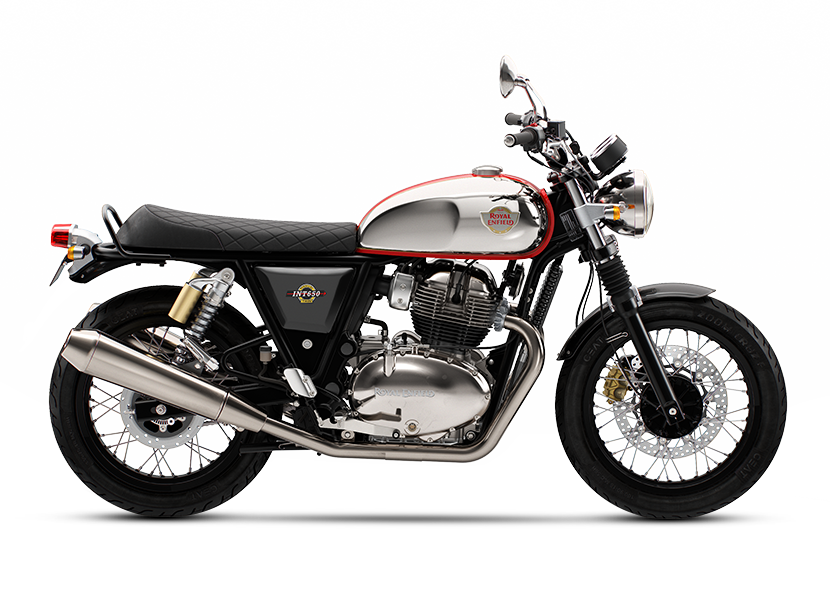 Royal Enfield INT is a standard bike and a great pick for new riders. The INT650 has a versatile two-cylinder engine with a look that appears in its timeless style. Unlike other bikes within the price range of $6,000, it is powered by an air-and-oil-cooled 648cc parallel-twin engine that gives the highway speed mood. 
Unlike the traditional dropped-seat silhouette common in cruiser models, INT650 beach seats at 31.7 inches, a perfect fit for short-legged riders. Irrespective of the suspension on the soft side, it has a sharp brake preventing you from any form of crash. The price range is about $5,999.
2022 Indian Scout Bobber Sixty
If you are specific about riding a cruiser below Harley-Davidson, try the 2022 Indian Scout Bobber Sixty. The Indian's Scout Bobber Sixty is a five-speed, 1,000cc version of its six-speed 1,133cc Scout Bobber. It has a low seat, low rev engine range and forwards foot controls, making it one of the best beginner cruiser motorcycles for a fun experience on the highway.
Scout Sixty has a reduced power output with a 60ci liquid-cooled V-twin engine with 65 pound-feet torque and 78 hp out of all Scout models. Aside from the engine, Scout Sixty shares similar features with other Scout models.
If you are going to be an adventurous rider or a fan of long rides on the highway, Scout is the cruiser bike for you considering its sixth gear that gets buzzy once you hit 75 mph. It cost about $8,999.
Yamaha Bolt R-Spec
The Yamaha Bolt stormed the market as a competitor for the Harley-Davidson Sportster 883 in 2014. It is a traditional retro-styled cruiser with a slim gas tank and low seat. It comes with a mid-mounted foot control giving the rider full control of the bike. 
The Yamaha Bolt R-Spec permits riders to customize and modify parts such as the risers, handlebars, and footpegs to suit their preference. Many pieces have universal fitments shared with other Bolt models and motorcycle brands. The tubular steel frame allows you to virtually use any vintage gas tank with slight modification. It costs $8,599
Triumph Street Twin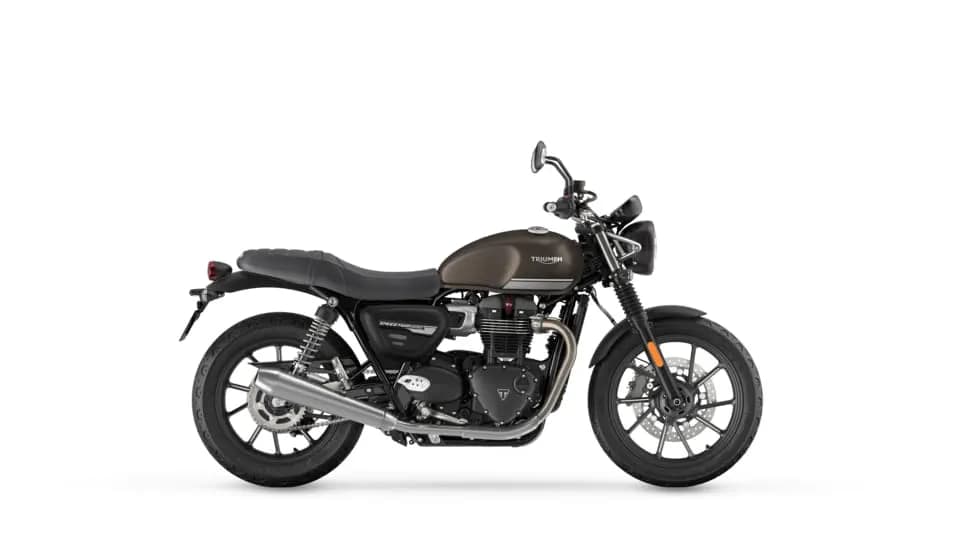 Triumph Street Twin's history and styling are the major elements that made it rank top among the numerous motorcycle brands making retro standard bikes. It has a 900cc liquid-cooled parallel-twin engine with a low-height seat for the standard motorcycle genre. 
The Street Twin produces torque from a red light and a smooth, seamless riding experience. It has a stable suspension, strong brakes and visually appealing styling enough to captivate the attention of every new rider. The price range is about $9,600.
Harley- Davidson Iron 883 
Whenever you think of the best beginner cruiser motorcycle in America, Harley-Davidson should be the first to come to mind. It is a huge, heavy, and the most expensive cruiser motorcycle on the list, but not the most expensive compared to other Harley Davidson brands. 
Harley-Davidson 883 became rubber mounted in 2004, sharing the same fitments with earlier models making its part available. The current price range is about $10,749.
Conclusion
Undoubtedly, many newbies or beginner riders have an idea or foreknowledge of the models or motorcycles they want but need a stepping stone to become a badasrids biker. And if you find yourself among the newbies in the bikers club, feel free to consider any of the above-listed best beginner cruiser motorcycles to kickstart your riding journey. However, remember to drive safely if you purchase cheap, used or new.