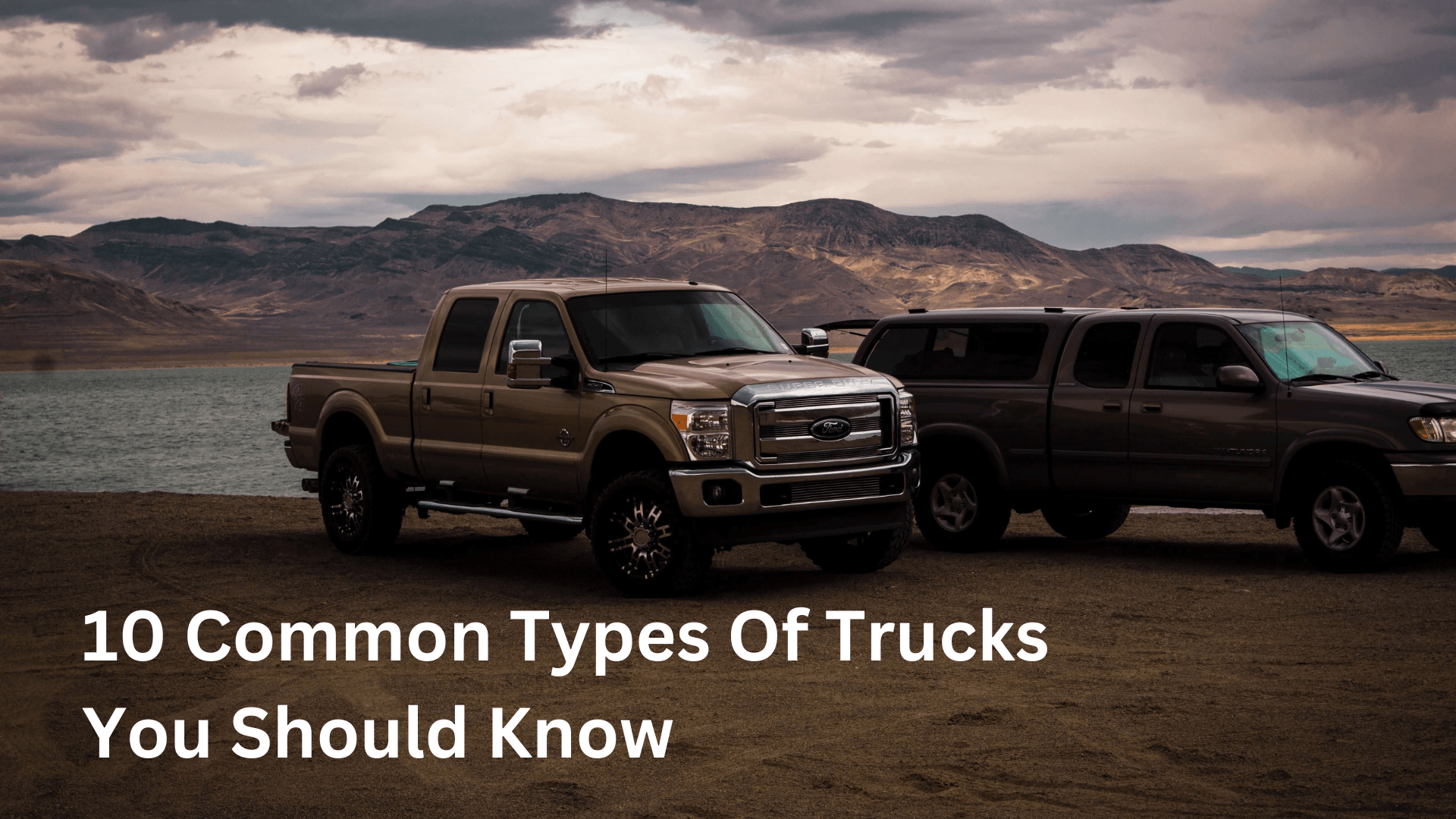 10 Common Types Of Trucks You Should Know | XYZCTEM®
by: Clarie Lum -
Trucks are enormous vehicles designed to transport cargo, carry unique payloads and perform other practical work. They are considered the most potent vehicles because of the heavy items or loads they can take and transport. Trucks vary in size and power but can be configured to serve multiple purposes or the specific purpose for why it was designed.
Trucks have gained more popularity as personal vehicles, with many people choosing them for transportation due to their versatility, durability, and high driving position. Trucks are also commonly used for outdoor activities such as camping and road trips, so while you can transport heavy items, you can also use them for leisure and relaxation. Talk about one truck that does all vehicles.
10 most common Types of Trucks
Various types of trucks are designed to serve different purposes. They are heavy-duty, medium-duty, and light-duty trucks, each ranging in size and function and configured precisely to carry out a task. 
Pick Up Trucks
Pick-up Trucks are the most common kind of trucks because they are usually small to medium-sized. The trucks have an open cargo bed at the back and are designed for commercial and personal use. The pick-up truck is a handy family vehicle to haul goods, equipment, construction work, or farm produce. Like other kinds of trucks, they can be configured to perform various functions or purposes.

Box Trucks
A box truck is the best fit if you require a medium or large-sized truck with a fully enclosed cargo area. They are mainly used for industrial and commercial purposes, such as moving furniture, appliances, or other large items.
They are equipped with a rear loading ramp or lift gate to facilitate the loading and unloading of cargo.
Individuals rent box trucks for moving or transporting large items. Box trucks can also be modified for specific purposes, such as refrigerated box trucks, which are used for transporting perishable goods. The box truck is very versatile.
Dump trucks
You may want to start a construction company, and in search of heavy-duty trucks to help with a large load, you should consider dump trucks. It has a hydraulic system for lifting and dumping heavy loads. They are commonly used in the construction and mining industries. Dump trucks are used in many industries because they transport and dump large amounts of loose material quickly and efficiently.
Flatbed trucks
Flatbed trucks have a flat open cargo area with no sides or roof. They are commonly used for transporting heavy and oversized items that cannot be accommodated in enclosed trucks. They are also used for transporting things that need to be loaded or unloaded using a crane or forklift.
However, they are susceptible to damage from weather conditions as it has no sides or roofs. It offers a versatile movement of large and heavy items such as machinery, building materials, and large vehicles.
Tanker trucks
These are specialized trucks designed to transport liquid or gas. These trucks are equipped with cylindrical tanks made of steel or aluminum that can hold up to several thousand gallons of liquids or gasses.
They are often used in oil, gas, and chemical manufacturing industries to transport a wide range of petroleum products, such as gasoline, diesel, and aviation.
Tanker trucks are the safest and most efficient transport of liquid and gaseous products. 
Refrigerated trucks
Refrigerated trucks are used in food and pharmaceutical industries to maintain the quality and safety of the products and reduce spoilage and waste during transport. Refrigerated trucks combine insulation and refrigeration systems to maintain specific temperatures inside the truck. A generator, a separate diesel engine, or a battery-powered electric system can power the refrigeration system. The temperature inside the truck is set and controlled remotely, allowing the cargo to be kept at a specific temperature.
Tow trucks
Tow trucks play a crucial role in helping to keep roads clear and safe by removing disabled or illegally parked vehicles and assisting stranded motorists in getting their cars to a repair shop. It is equipped with a device for towing other vehicles.
Several types of tow trucks have advantages and disadvantages and are used for specific types of vehicles and situations. Private tow companies, government agencies, and law enforcement agencies commonly use tow trucks.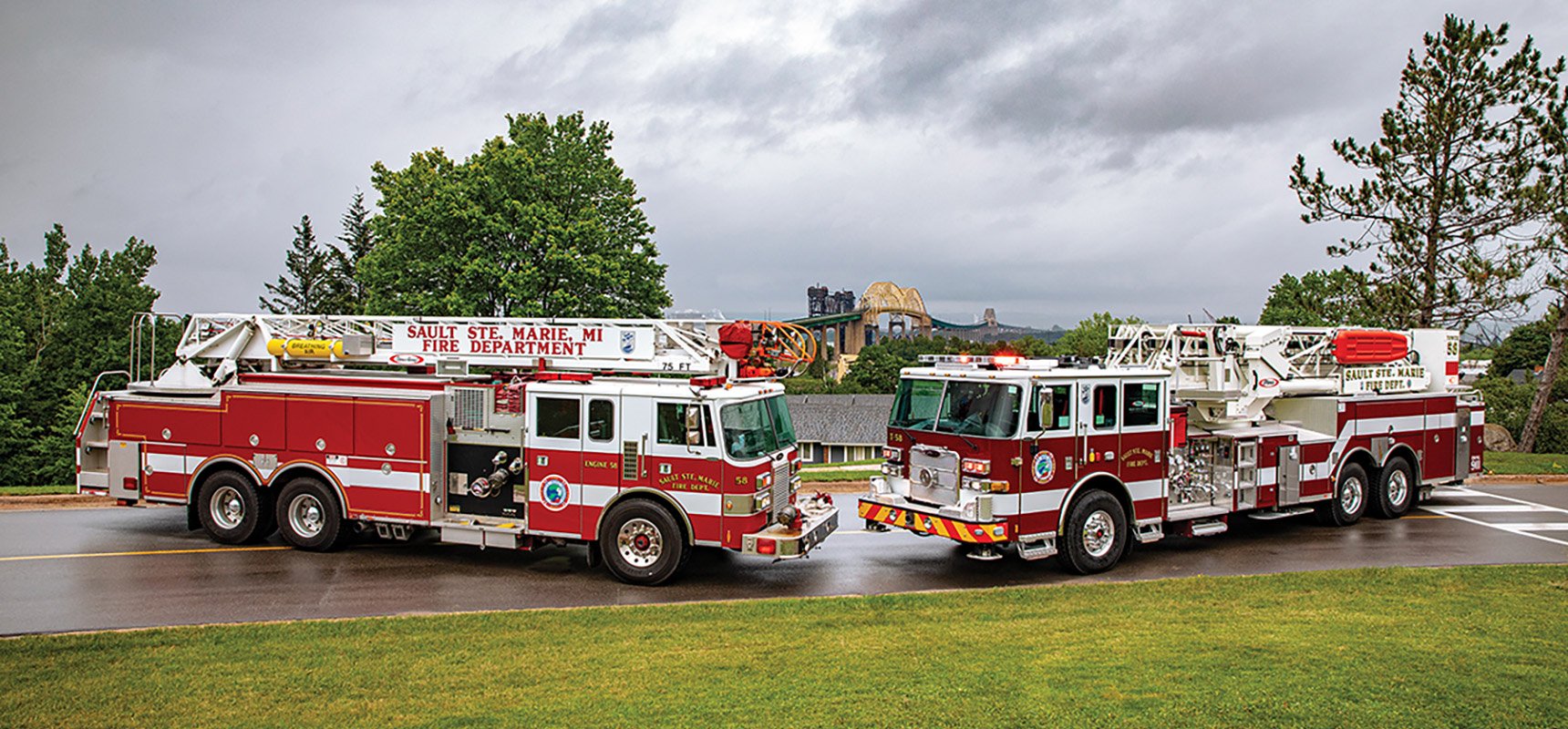 Fire trucks
Just as the name suggests, fire trucks are used by firefighters for firefighting operations, rescuing people from burning buildings, and other fire-related emergencies. Fire trucks have several components, including a water tank, foam tank, pump room, equipment room, output power, transmission system, piping system, electrical system, and various other features. 
Fire trucks are essential for fire departments worldwide to respond to emergencies and protect lives and property.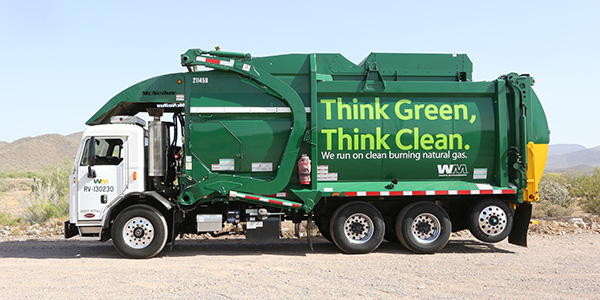 Garbage trucks
Garbage trucks are specialized for collecting and transporting garbage and recycling materials.
Garbage trucks come in various sizes and designs depending on the type of waste they collect and the route they operate. 
Waste management departments or private waste collection companies typically operate these trucks.
Logging trucks
These trucks are designed to handle heavy loads and operate on rough terrain in remote areas. They are used in the forestry industry to transport logs and timber from forests to sawmills.
Logging trucks are essential in the forestry industry because they can efficiently transport logs and timber from remote areas to processing facilities, making it possible to turn harvested trees into various products. 
Best Truck Car Cover 
Using a truck car cover is essential as it protects your vehicle and reduces the cost of repairing the damages caused by environmental elements like rain, sun, and snow. Knowing about the different types of truck car covers helps you get an idea of which one offers the best protection for your truck.
There is a perfect truck car cover for every truck.
XYZCTEM Truck Car Cover
Xyzctem is a brand that produces car covers, including truck car covers. Their truck car covers are designed to protect your truck from various elements, including UV rays, rain, snow, dust, and debris. They come in a range of sizes to fit different types of trucks.
Some of the features of xyzctem truck car covers include:
1.Breathable fabric to prevent moisture buildup
2.Double-stitched seams for added durability
3.Antenna patch for trucks with antennas 
The Seal Skin Supreme Truck Cover
The Seal Skin Supreme Truck Cover is a water-resistant truck car cover that keeps out rain, sun, snow, and even hail. It is also UV-resistant, protecting your truck's paint against extreme weather conditions. Additionally, the fabric prevents mold and mildew from forming as well as a musty odor.
This truck cover is custom fit to your specific make and model of truck. 
Kayme Truck cover 
Kayme truck cover offers four sizes, ranging from 210.0 to 250.0 inches in length. This variety makes Kayme's cover an intelligent choice for many truck owners. 
The truck cover is a high-quality and durable option for protecting your truck from various hazards. The cover features an elasticized hem that provides a snug fit around your vehicle and includes adjustable straps and buckles to keep the cover securely in place.
The Budge Indoor Lite Truck Cover
The Budge Indoor Lite Truck Cover is an excellent choice for indoor and light outdoor protection. This single-layer truck cover guards your vehicle against pollen, dust, dirt, and UV rays. Its breathable fabric also doesn't collect condensation, warding off mildew and mold.
The Budge Lite has an elastic hem and built-in grommets for easy installation and assurance that it will stay secure even in high winds. This truck cover comes in six size options, and it is a good truck car cover for light-duty duty trucks.
Conclusion
Trucks are essential to many industries, ranging from construction, agriculture, pharmaceuticals, manufacturing, and transportation.
The versatility and durability of the trucks to transport goods from one location to another, both locally and across long distances, make them a worthy purchase. Trucks can also be modified to enhance their performance and appearance. 
Trucks require care and maintenance to ensure optimal performance and longevity. Hence the need for a good truck car cover to protect your vehicle and reduce repairs that may alter its performance