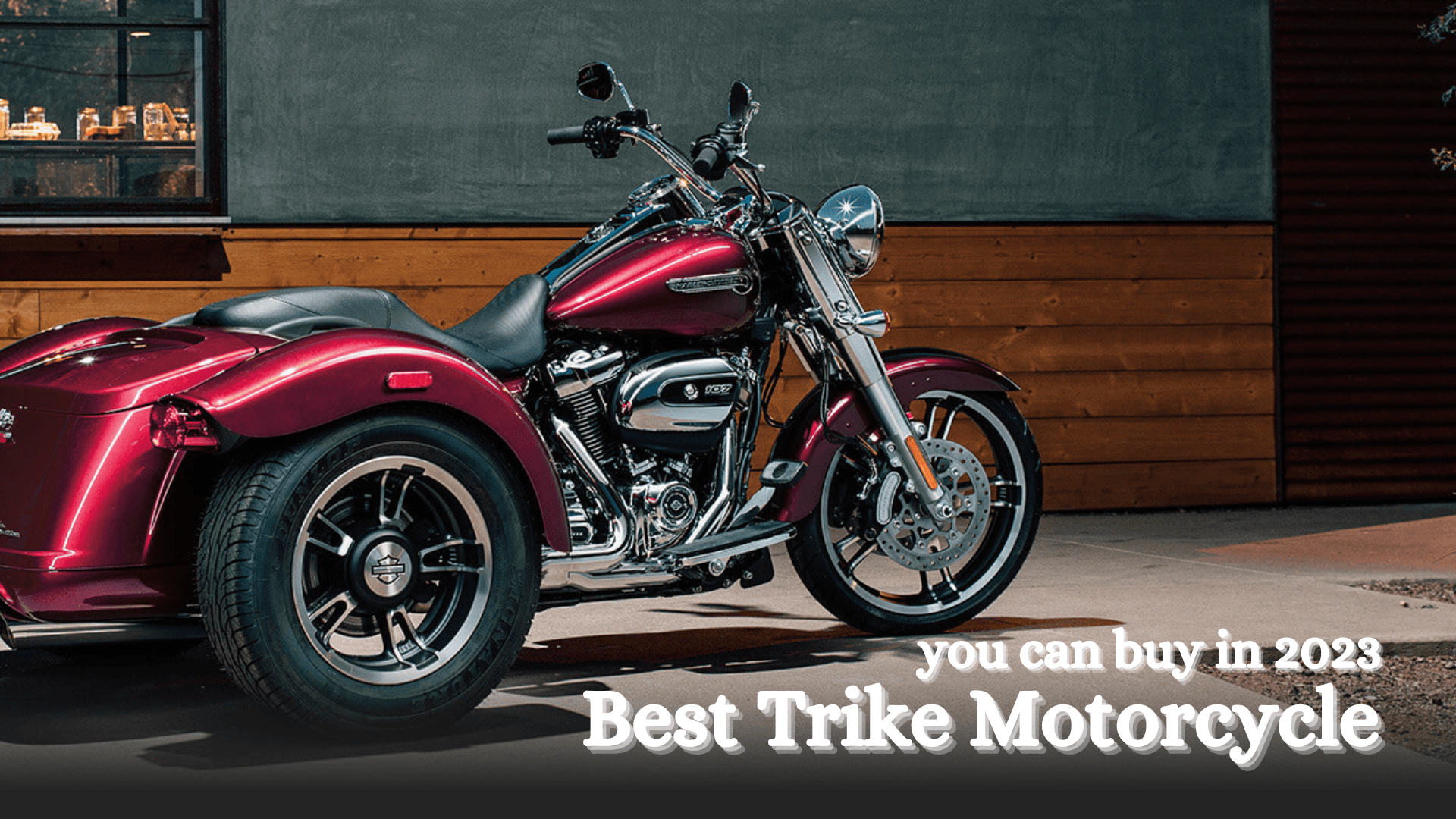 Top Ten Best Trike Motorcycle you can buy in 2023 | XYZCTEM ®
by: Clarie Lum -
It is impressive how much motorcycles have evolved from being just two-wheeled. The Trike motorcycles, known as three-wheeled motorcycles, are gaining popularity in biking. Most bikers are already switching and will attest that it has been a good choice.
Trike motorcycles are more stable than regular motorcycles. Although, both trikes and regular motorcycles have their advantages. Trike Motorcycles possess tremendous speed and power and are more steady and safer than two-wheeled motorcycles on rough terrain or during strong winds.
Trike motorcycles are way more comfortable, giving an upright seating position, a backrest, ample storage space, and many more conveniences missing in a regular bike. Trikes come in many styles, from classic to modern.
 You can customize it to reflect one's taste. It suits physically challenged individuals to ride instead of a two-wheel motorcycle. A Trike motorcycle is accessible and can easily be modified with features like hand controls and wheelchair lifts for better and more convenient riding.
In addition, they can be parked almost anywhere and don't require exceptional infrastructures like bike lanes or parking spaces.
So, if you're looking for an innovative way to get around town without wasting time and getting stuck in traffic jams, or you want to make a grand and luxurious vehicle statement without breaking the bank, the Trike motorcycle is for you. But before we look into the best trike motorcycles, let's examine ways to maintain your trike motorcycle.
3 Ways to maintain your Trike motorcycle.
Routine Check-up / Servicing
It is recommended you service your trike at least once a year. Before you store your trike away or take it out for riding, you should do a routine check-up regardless of how you park it or use the motorcycle.
Lubricating
You can use a dry or wet lubricant for your motorcycle. A Dry lubricant is best for dry environments. It dries quickly and does not hold onto dust, dirt, or grit.
Wet lubricant is more durable and has lower maintenance. The thickness allows the oil to hold the chain in wet, muddy conditions. Why do you need lubricant? Friction and resistance from the chain can impact how your trike works and your pedaling power is used.
Not using a lubricant can result in a high-pitched squeak and the potential for your chain to rust and snap mid-way.
Cleaning the Frame
The frame of the motorcycle is the most visible part of the motorcycle and gets the most attention. Hence cleaning it should be the first and essential step. You can clean your trike frame with soapy water and scrub it with a sponge or a clean cloth.  
Cleanliness and maintenance are crucial for your motorcycle to work effectively and for better durability. And if you must achieve this, you need a good motorcycle cover. A good recommendation is  CAN-AM RYKER COVER.
Benefits of Can-am Ryker cover
This cover is made of high-quality material with heat resistance to protect your motorcycle from the sun and other environmental factors. It is also tear-resistant and protects your vehicle all day long.
High-end design: built-in waterproof double stitching protects your bike from rain or moisture. It has a reflective strip that makes it easier to find your vehicle at night and can be hung on the hook.  
Easy to install: you can easily cover your bike, and the elastic hem at the front and back can make it a firm fit on your vehicle. It is ideal for all weather conditions.
Now that you know how to maintain a Trike motorcycle, hop on and ride with me through the Top 10 Trike motorcycle you can buy in 2023
The Yamaha Niken
The Yamaha Niken is an MT-09 naked sports bike with a complex and heavy twin-front-wheel set-up that allows the bike to lean in corners. This incredible Yamaha design brings back the true motorcycle feel.
Yamaha Niken is an excellent choice for those still wanting to experience the thrill of two wheels.  
Polaris Slingshot.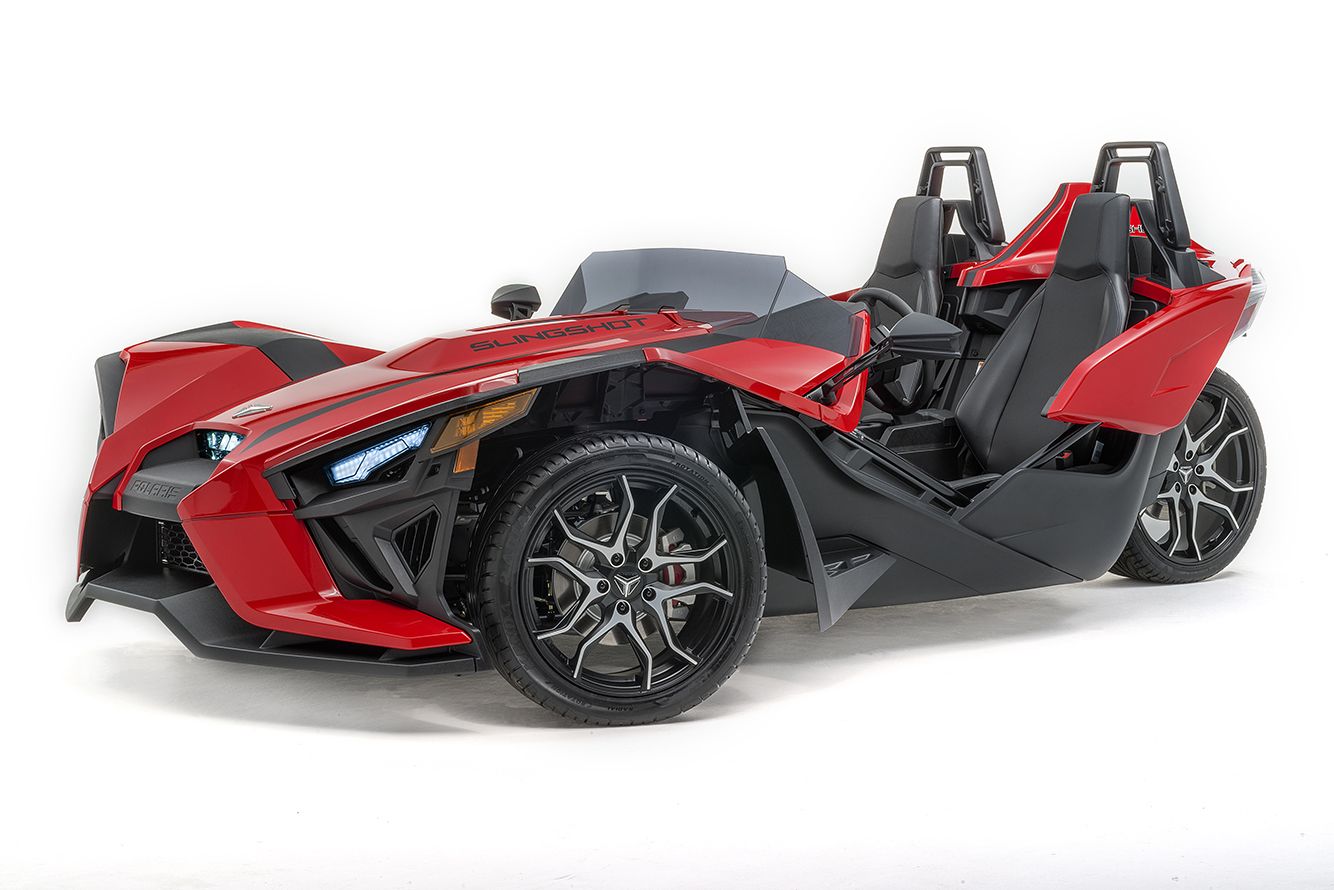 It has two wide-spaced front wheels and a single-driven rear wheel. It has a side-by-side seating arrangement, complete with a steering wheel and optional full weather protection in the form of a full-size windscreen and removable roof. The Polaris Slingshot is the closest you can get to a motorcycle while sitting in a car seat. 
Can-Am Ryker
Can-Am Ryker is your go-to if you want something casual. You can hop on and enjoy the ride. The Can-Am Ryker is the perfect option with its twist-and-go automatic transmission and low seating position. It also has easily replaced body panels so that you can change colors like a chameleon. Wink!
Kymco CV3
Ultra stylish and powerful, the Kymco CV3 features a parallel twin 550cc engine for impressive performance and driving in and out of the city. The rear case, side cases, top case, rear seat, and rugged top are all attachable upon demand; there is even a child footrest. All of these accessories are designed to satisfy the needs of riders for different purposes." the road proves to be a fine-handling bike, with security features and stability offered by the twin front wheels.
Scooters Yamaha Tricity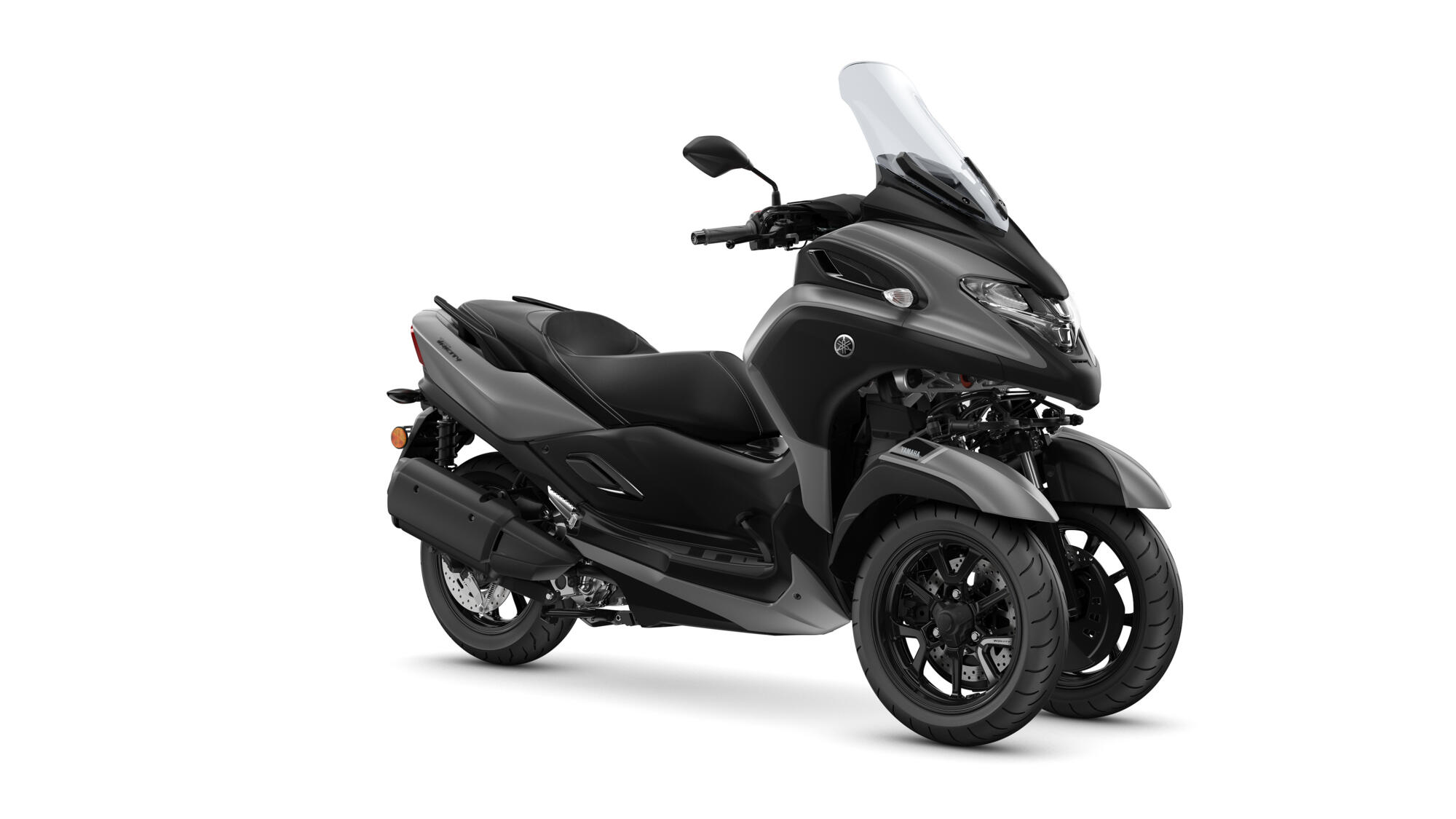 Scooters Yamaha Tricity has a large engine and allows drivers to ride with a car license. Like the Piaggio MP3 500, it has an innovative front suspension enabling the bike to lean in corners. It is lightweight and cheaper to produce.
Piaggio MP3 500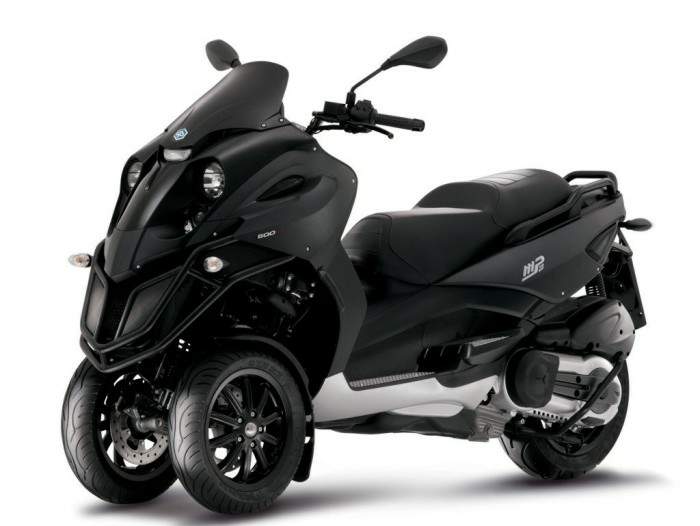 The elegant and modern design Piaggio MP3 500 has a quadrilateral suspension system to provide unsurpassed performance and handling. The ergonomic handlebar and footpeg placement gives the driver comfort, while the redesigned small backrest keeps the passenger safe and nicely tucked in place.
Qooder QV3
An affordable alternative to other leaning three-wheeled motorcycles, the QV3 brings a bit of pragmatism to the market. But it's still enough fun for a ride in the summer, And the specialized parking system maintains stability even in the roughest or windiest weather. 
Peugeot Metropolis Allure.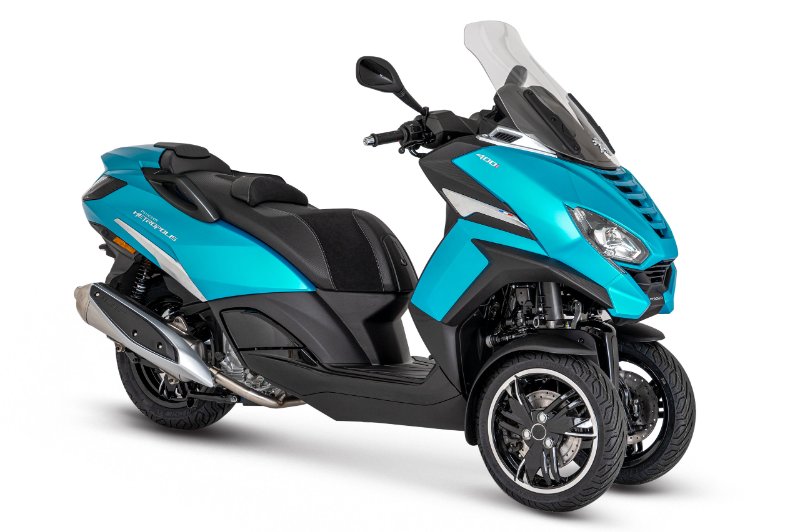 Safety is critical for every rider. But if you are extra cautious, Peugeot Metropolis Allure is the bike for you. It has anti-lock brakes, traction control, and stability control systems features that keep you safe. It also has an adjustable windshield and aspherical mirrors for better visibility.
 If you want an entry-level trike motorcycle that can cover a wide range of habits with everything from city fun to mountain trails, this is the right choice.
Campagna Motors T-Rex RR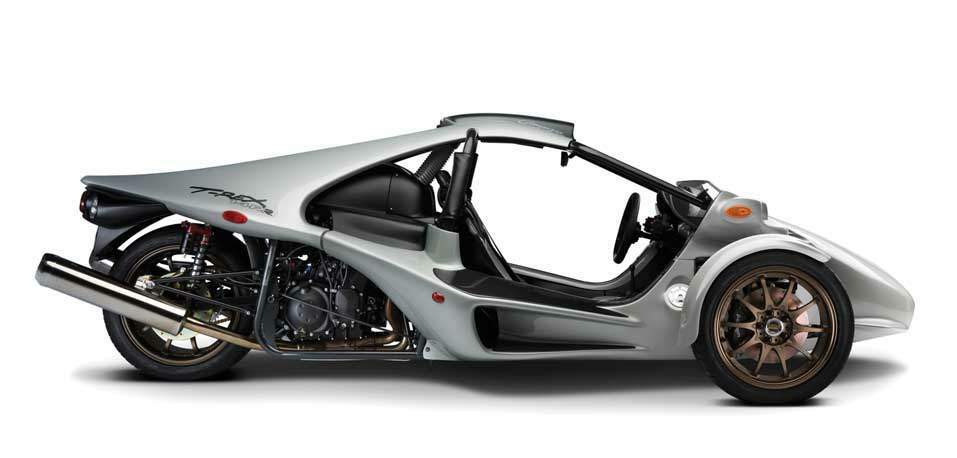 Champagne Motors T-Rex RR trike is relatively more expensive than other 3-wheel motorcycles. But, you would get the worth of your with this incredible machine.
There are many 3-wheeled motorcycles, but this one pushes its limits with a 1441cc, 200-horsepower engine and a D-shaped steering wheel. It blows your mind and leaves you with questions: Is it a two-wheel motorcycle with an extra wheel, or a four-wheel sports car missing a rear wheel? It is the only three-wheel machine capable of competing with the fastest cars in the world.
Ural From Russia With Love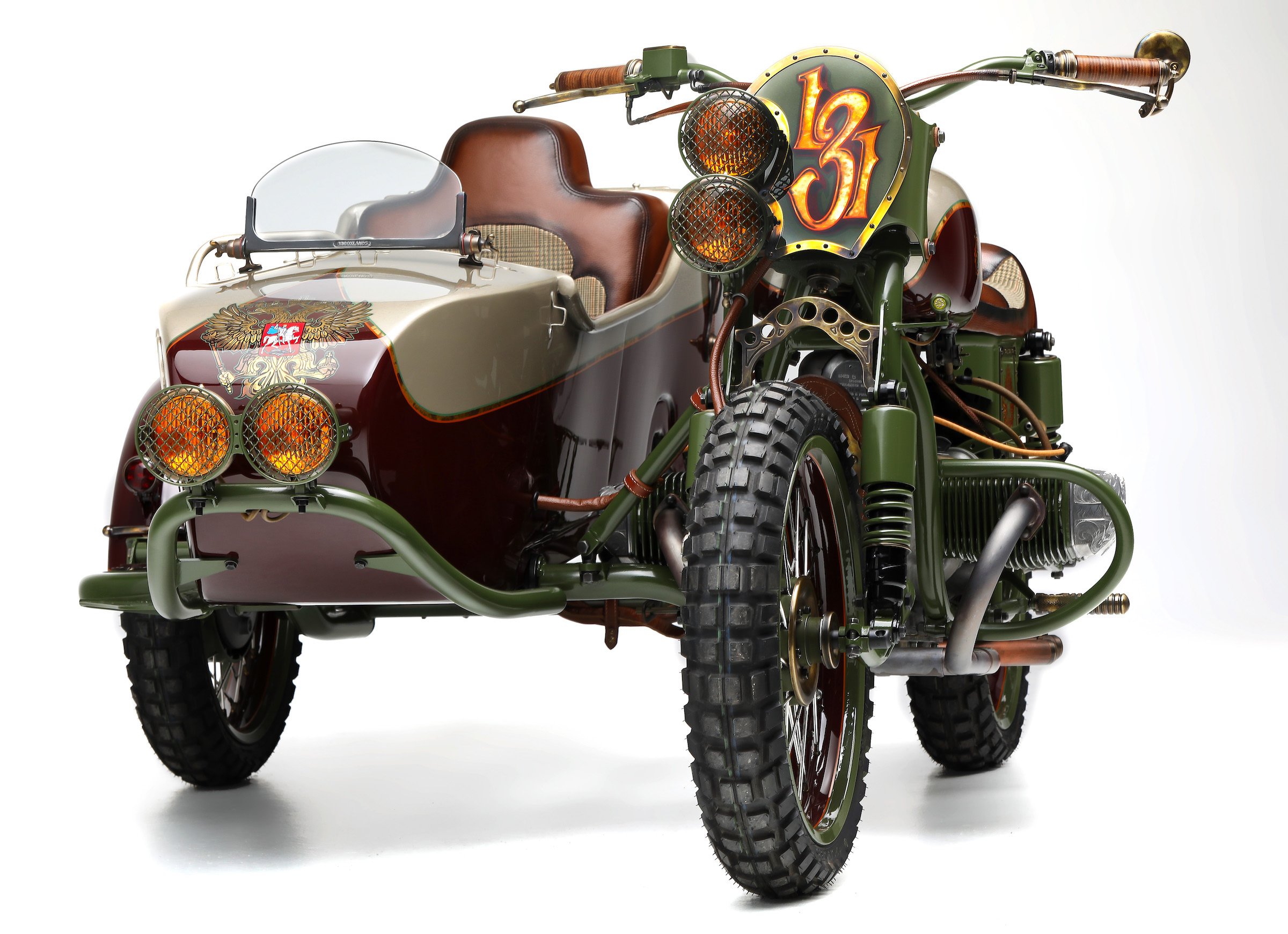 You want exclusivity and vintage. Ural for Russia with love is the trike motorcycle for you, yes! With only 35 units produced, it is the most exclusive 3-wheeled motorcycle ever made. With Its distinct war-inspired style, luxurious leather upholstery, and humorous eject button that also functions as a lighter, you will feel like a spy on a mission in this machine.
CONCLUSION
Trike motorcycles are an advanced means of transportation that is slowly but steadily captivating the attention of consumers worldwide. It permits people to commute to work or school, travel short distances within cities, and explore scenic areas without worrying about parking restrictions or traffic congestion. And if you want to purchase an affordable Trike motorcycle, visit the xyzctem store