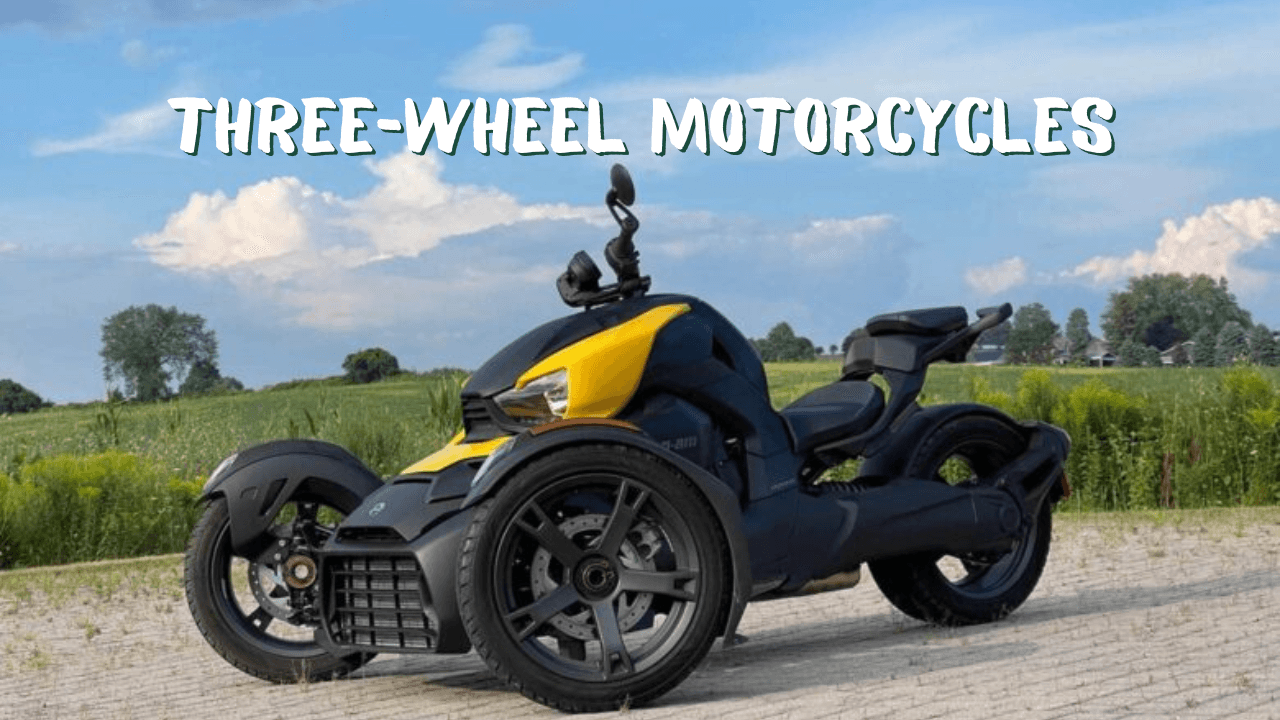 Tear It Up With The Top 15 Three-Wheel Motorcycles On 2022 | XYZCTEM®
by: Clarie Lum -
As the automotive industry continues to evolve and new technologies become more commonly used, three-wheel vehicles are becoming more common. These types of vehicles have been around for quite some time but they seem to be getting more popular every year. In fact, there's even a niche market for these types of vehicles. For instance, riding a motorcycle with smaller wheels is much less intimidating than riding one with large tires and four wheels. Therefore, enthusiasts prefer smaller three-wheel bikes over larger ones whenever possible. Plus, three wheelers are the most affordable motorcycles on the market today. They are also a lot of fun to ride, especially if you enjoy feeling the wind in your face and carving corners like a pro. So, if you're thinking about getting yourself a three-wheel motorcycle as soon as possible, here are our top 15 recommendations in 2022.
The Top 15 Three-Wheel Motorcycles on 2022
Piaggio MP3 500 Sport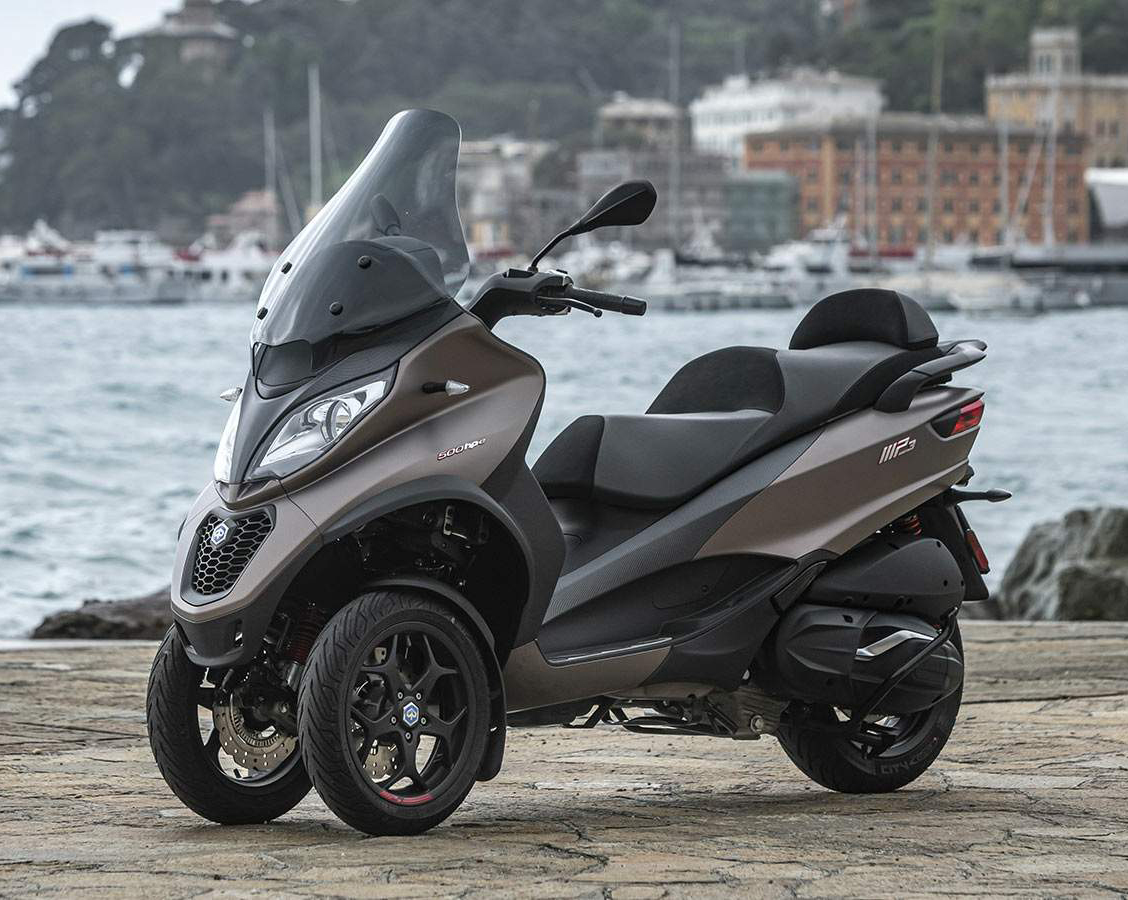 The Piaggio MP3 500 Sport is a three-wheeled motorcycle that was designed to be a top-of-the-line vehicle for riders and enthusiasts. It has a sleek and modern design and features a 500 cc engine with 4 valves per cylinder and liquid cooling. The engine provides the power for the bike, which can reach speeds of up to 125 km/h. The MP3 is equipped with high quality components, including an aluminum frame, adjustable suspension, 17" alloy wheels and hydraulic disc brakes. The MP3 also has a fuel tank capacity of 18 liters, allowing it to travel up to 300 kilometers before needing to refuel.
Piaggio MP3 400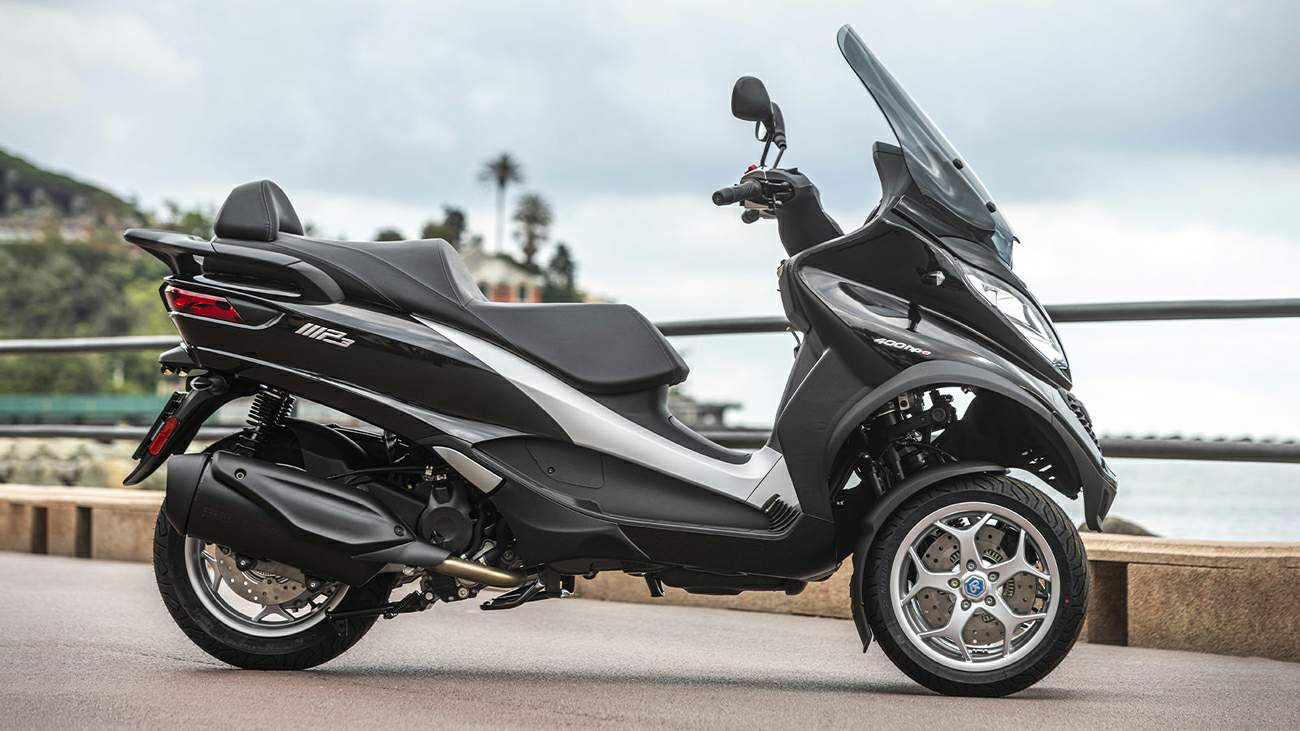 The Piaggio MP3 400 is a top three-wheel motorcycle for riders and enthusiasts. Piaggio has created a motorcycle that is as reliable and easy to ride as it is enjoyable.
The Piaggio MP3 400 has been designed with practicality in mind. It features a spacious cabin that can comfortably seat two people. The bike also has an ergonomic design which ensures comfort while riding. Furthermore, the MP3 400 is equipped with ABS brakes, which provides better control over the bike's braking power and helps to avoid sudden braking situations.
Piaggio MP3 300 Sport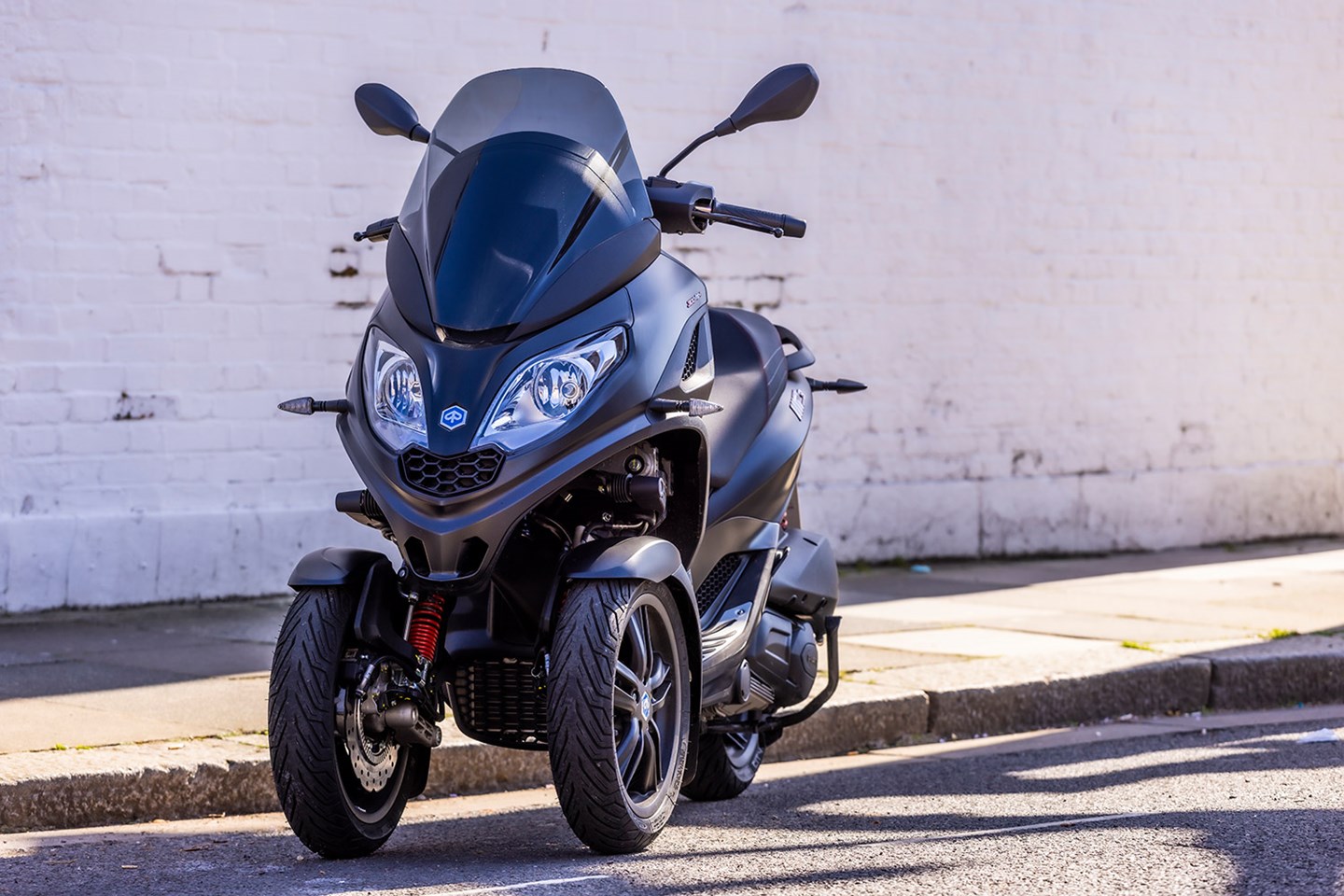 The Piaggio MP3 300 Sport is an Italian-made three-wheel motorcycle that was first introduced in 2008. It can be used as a commuter or for leisure purposes. This type of bike is very popular in Europe and Asia, but not so much in the US. It has a maximum speed of 100 km/h, which is about 62 miles per hour.
Piaggio MyMoover 125cc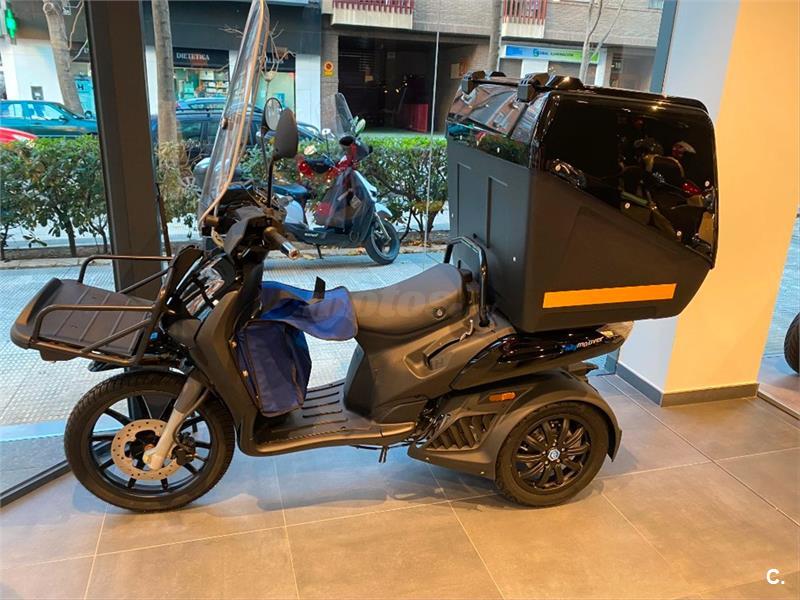 The MyMoover is a three-wheel motorcycle that is ideal for riders and enthusiasts. It is more comfortable than a bike, but not as bulky as a four-wheel vehicle. The MyMoover can be ridden on the street or off road and it has a top speed of about 60 mph.
QOODER NUVION 125cc
The Qooder Nuvion 125cc is the top three-wheel motorcycle in 2022. It is a motorcycle that has been designed for speed and agility with a 125cc engine. The bike comes with a four-speed transmission that allows it to reach speeds of up to 60km/h. It also has an air-cooled engine and electric start, making it easy to use and maintain. This motorcycle is perfect for anyone who wants to get around quickly without sacrificing on comfort or style.
QOODER QV3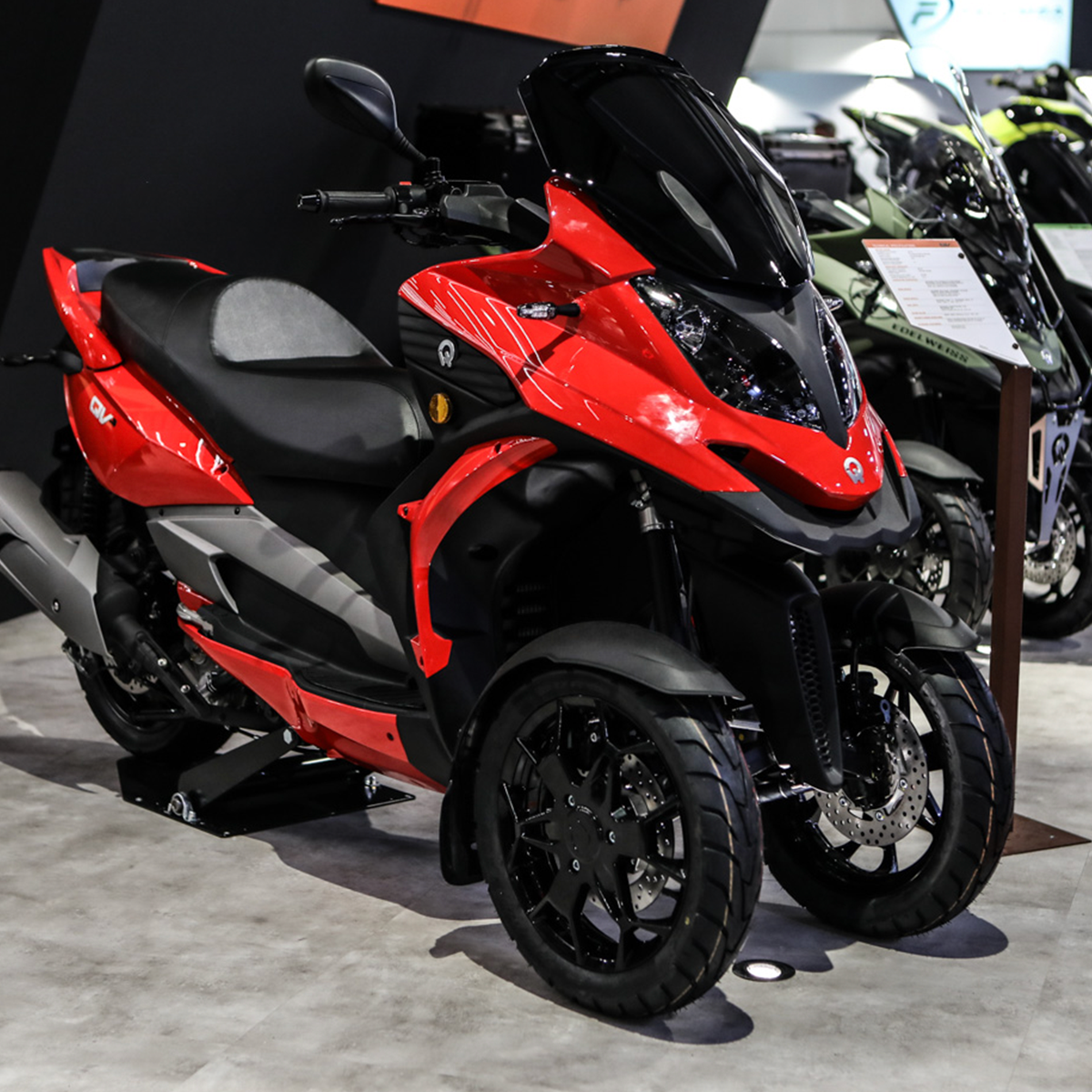 Qooder QV3 is a three-wheel motorcycle that has been designed and manufactured by the company Qooder. It is the most anticipated three-wheel motorcycle in 2022.
The company has promised to deliver a number of improvements with this new model, including:
---A faster engine, which can reach up to 150km/h on the highway
---A more powerful battery
---A better suspension system
---Improved airbags for safety and comfort
QOODER QV3 ADVENTURE
The Qooder QV3 Adventure is a three-wheel motorcycle that can be used for both off-road and on-road purposes. It has a powerful engine, which can produce up to 25 HP. Qooder QV3 Adventure is a stylish vehicle that features an aluminum frame and body.
KYMCO CV3
The KYMCO CV3 is a three-wheel motorcycle that comes with a powerful 125cc engine. The CV3 has an electric start and is equipped with a key-lock to prevent theft. The CV3 also features front and rear disc brakes, as well as a seat height of 33 inches. It is the perfect vehicle for people who are looking for an affordable, lightweight, and easy-to-operate vehicle.
CAN-AM Spyder
The Spyder was originally designed to be a light, nimble and affordable motorcycle for the masses. Its advanced engineering and design features have made it the best-selling CAN-AM motorcycle of all time. CAN-AM is known for their innovation, quality and passion.
Piaggio MP3 530 HPE
The Piaggio MP3 530 HPE is a three-wheel motorcycle with a liquid cooled, 599 cc, four-stroke, parallel twin engine. The bike has an electronically adjustable windshield and the fuel tank can hold 9 litres of fuel. It also has electronic immobilizer and ABS brakes for safety.
Peugeot Metropolis SW
Peugeot Metropolis SW is a motorcycle that has an innovative design, it's made for the future and for new riders.
The Peugeot Metropolis SW motorbike is very lightweight, which means it can accelerate faster and stop quicker than other bikes. It also has a low center of gravity, which makes it easier to maneuver in tight spaces.
Peugeot Metropolis Allure
Peugeot Metropolis Allure is a three-wheel motorcycle that is designed to be used in urban areas. It has a top speed of 120 km/h and can cover distances up to 1,000 kilometers on one tank of fuel. The Metropolis Allure was created as an alternative for people who live in the city and want a vehicle that will not take up too much space on the roads or parking lots.
Yamaha Tricity 125
Yamaha Tricity 125 is a new motorcycle from Yamaha Motor Company. It has an engine capacity of 125cc. One of the best features of this bike is that it has a fuel-injection system, which helps to make it more environmentally friendly. Yamaha Tricity has a fuel tank capacity of 12.5 litres, which will allow you to go on longer trips without having to refuel as often. This bike has an electric start, which makes it easy to get started and its seat height is set at 810mm, making it easy for riders of all sizes to get on and off the bike with ease.
The Yamaha Tricity 125 also comes with an ABS system that will help you brake in any situation. This motorcycle can be used for commuting or travelling long distances, as well as leisure riding or racing.
Yamaha Niken
The Yamaha Niken three-wheel motorcycle is designed for off-road use. It is powered by a three-cylinder engine that is capable of reaching speeds of up to 60 mph and has a fuel-injected engine and comes in both street and off-road versions.
CAN-AM Ryker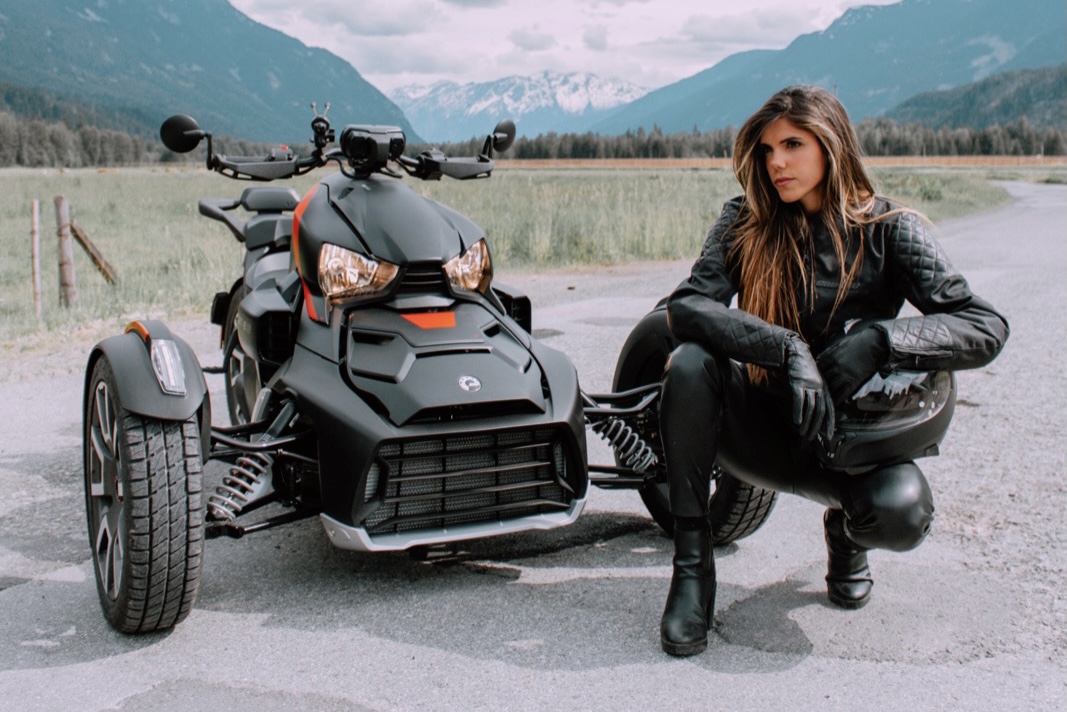 Ryker is the perfect motorcycle for anyone looking for a fun, easy-to-ride motorcycle that can handle a variety of terrain. It has a top speed of 80 mph and can go up to 35 mph in reverse. It also has a range of 50 miles and can travel up to 20 mph on slopes.
Ryker has a power and torque that makes it ideal for cruising around town or hitting the open road. It also features a comfortable seating and ergonomic design that makes long rides enjoyable. Whether you're looking for a bike to take on a weekend ride or something to commute on daily, Ryker is a good choice.
Conclusion
At the end of the day, three-wheel motorcycles offer riders a unique experience. If you're willing to put the effort into learning how to drive one, three-wheelers are definitely worth it. That being said, these types of bikes aren't for everyone. So, if you're not interested in driving a smaller motorcycle, they might not be for you.