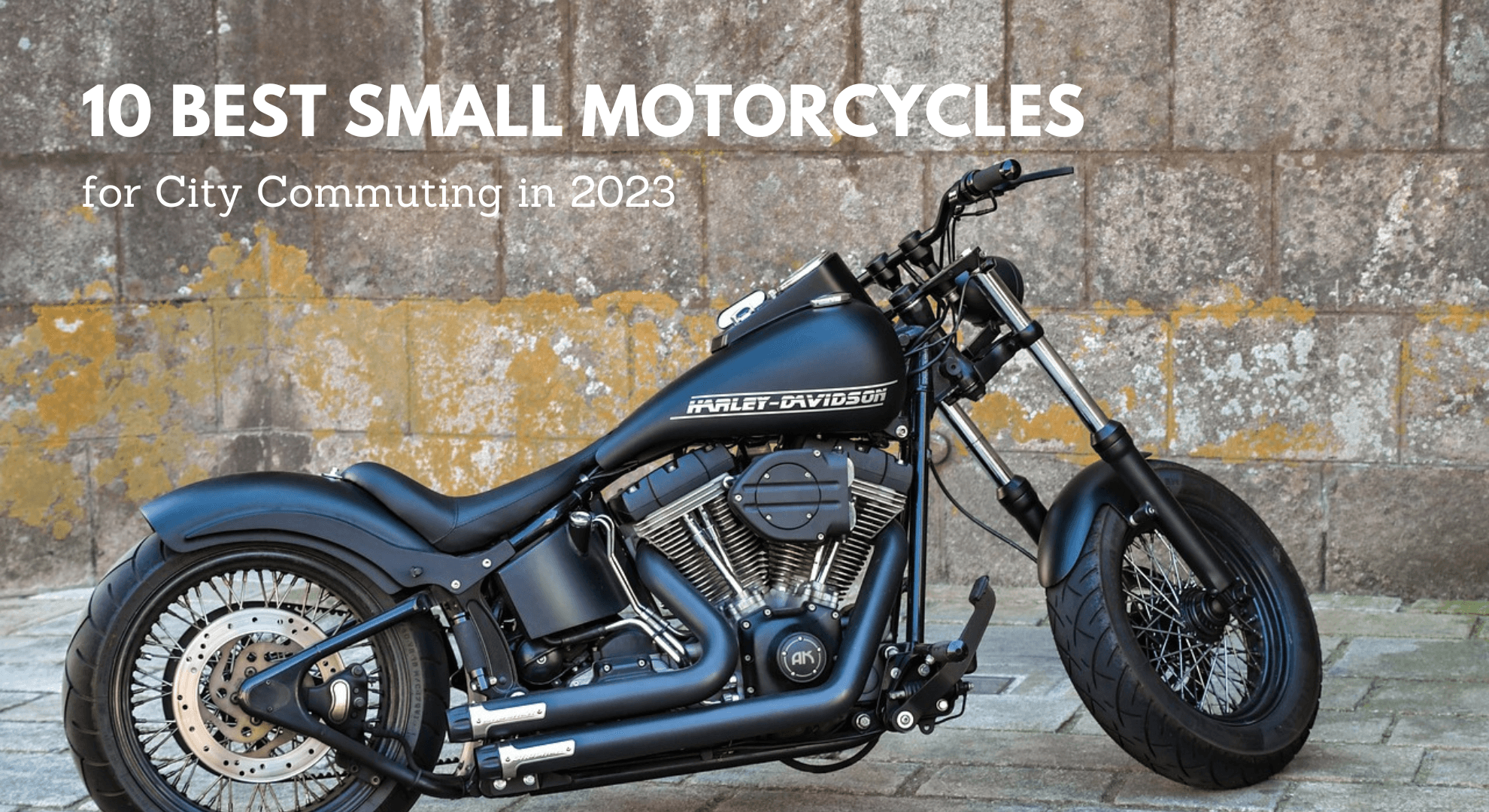 10 Best Small Motorcycles for City Commuting in 2023 | XYZCTEM®
by: Clarie Lum -
With the calm wind in your hair and a broader view of the open road, riding on a motorcycle is the embodiment of freedom. Motorcycles are two-wheeled fast engines that are commonly used by riders for daily convenience. Small motorcycles are perfect for you whether you're within your community or venturing outside your city . 
Ready to purchase one? Read on as I share with you the top 10 small motorcycles that can take you far and beyond your horizon to make amazing discoveries. 
Top 2023 10 Small Motorcycles That Is Perfect For City Commuting
Yamaha TW200 has been around for a long time. Its stylish, with a mountain bike body thats more than just for show. The 270-pound TW200 is designed to withstand tougher pavement and highways than the usual city motorcycle. 
Being prepared for everything makes the bike a blessing when you are travelling down a hazardous road. It helps conserve fuel, as a gallon could take 80 miles.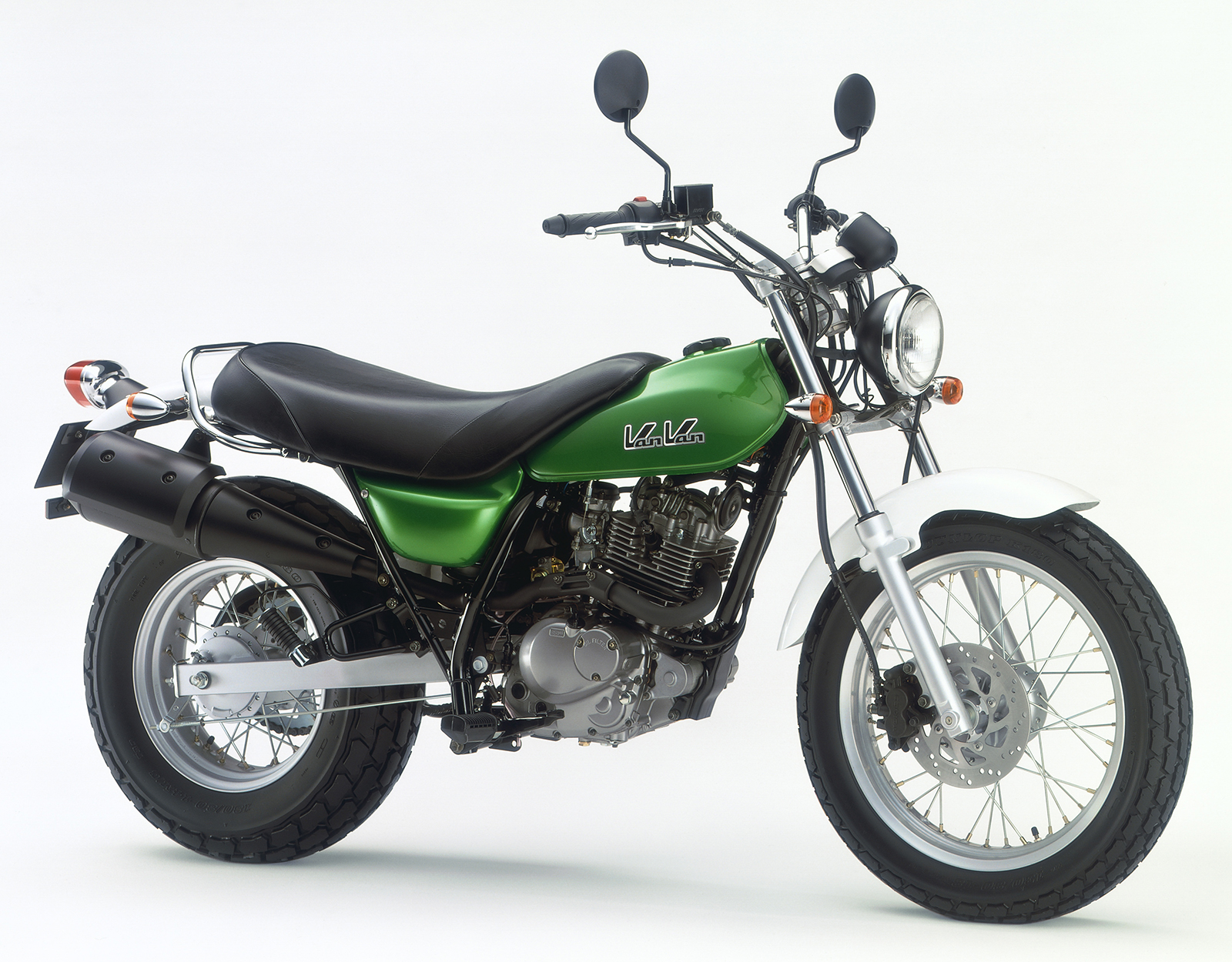 Although the Suzuki VanVan200 was first introduced in the 1970s, it has been upgraded and has produced several models that are commonly used in the West, so rest assured that the available 2019 VanVan200 is a robust, small modern bike that has still got you covered for city riding. The producers like to describe it as an "extraordinarily retro, funky machine." It weighs over 282 pounds, which is strong enough for riding high and tight.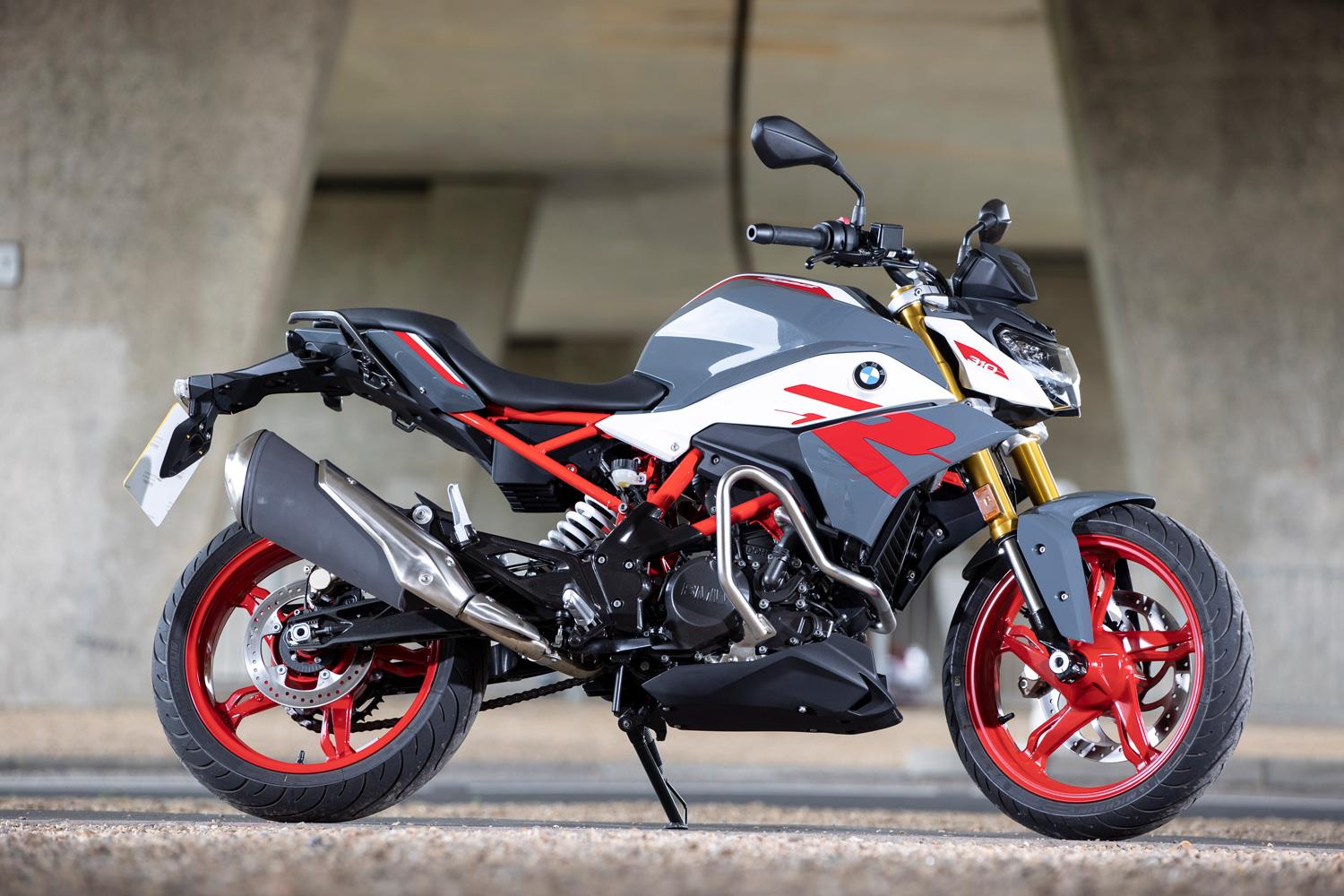 Generally, an engine with a BMW badge automatically tells you that it is on the high side, but if you are seeking a sleek yet economical small motorcycle, the G310R would take it easy on you when it comes to the cost.
 Guess what's even better? With a 313 cc engine that feels incredible on the highway; it lets you hop in and out of thick traffic. It offers users comfort and reliability.
With compatibility from front to tail and bottom to top, the Grom gives you a flexible, vibrant moped motor that is only 125 cc and very durable. The 2023 model increases the compression ratio to 10:1 with additional fifth gear. Clearly, the makers were able to take up on the reviews and have improved the zippier.
Performance of their small motorcycles. The Honda Grom has a featherweight of 227 pounds, making it one of the lightest bikes around. Honda has also provided an ABS system for the Grom for stronger balance.
You may be wondering why this product is called the " final edition." Well, Yamaha has confirmed that the SR400 2021 will be the final model produced by the company and will only be made available in Japan. Is it right that it should be ranked among the top ten? Yes. The SR400 motorcycle has been regularly modified for the past 43 years, and they have done an excellent job. 
The product would still be available in the market. This is a fantastic option if you live in Japan and need an appealing small motorcycle with retro styling. It might not be able to keep up with modern technologies, but its air-cooled engine produces 23 horsepower while weighing only 348 pounds.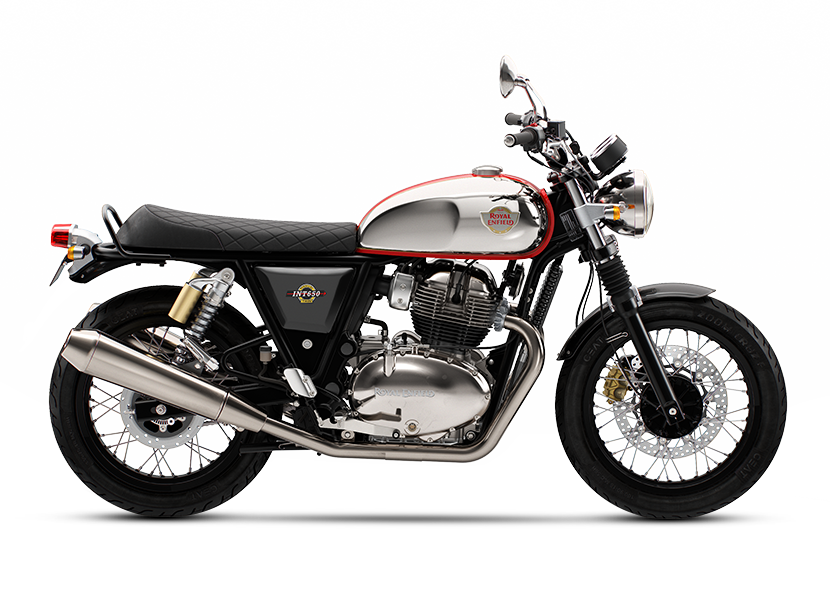 Royal Enfield replaces a classic design with current performance, handling, and safety sensibilities with the Interceptor 650. Whether racing around the city's streets or cruising the sidewalks, the 648cc double engine with an EMS calibration can handle it all. With a ground clearance of a little under 7 inches, you can conquer all the dust and sand in a very hazardous area. Weighing 445 lbs., the Royal Enfield Interceptor 650 may not be ideal for a biker who wants a lightweight, but it comes with a stainless steel engine guard for protection.
When you are not entirely sure where you are headed on any particular day, you need a bike that can ride from country roads to congested streets. This small motorcycle has an 803cc L-Twin engine with an incomparable scrambler Icon body. You deserve a nice bike with 73 hp, a goer, and a shower. The Ducati Scrambler Icon has great features for comfort and stability wherever the road becomes lonely.
You may have to pardon us. The Harley-Davidson Road Glide is probably the most costly motorbike on this list, but its here for a reason. The Road Glide is a genuinely
modern design that utilizes Harley's large 1753 cc Milwaukee-Eight 107 V-Twin engine, which not only delivers power but is also less polluting to the air and environmentally sustainable. If you are in search of a modern, classic commuter, this little machine can do the job. Honestly, there is actually no bike on this top 10 chart.
That is more comfortable or well-suited for long-distance touring than the road Glide.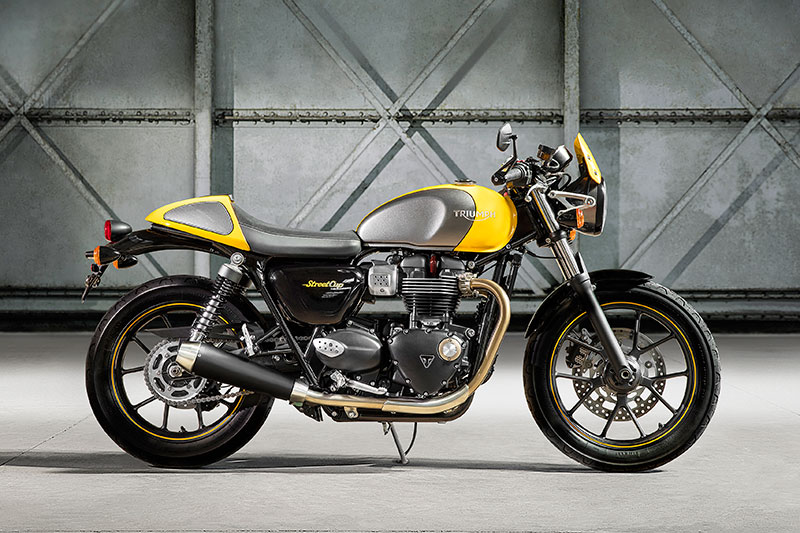 The Triumph Street Cup café racer styling is inspired by Triumph's own Bonneville series; it is a good invention, but you must be careful to tell the difference between the small motorcycles. There is no shortage of high-tech equipment on board, such as ABS brakes and throttle-by-wire operation, which makes the 900 ccs high-torque engine sing and justifies the premium price. With a speed of 185 km/h (115 mph)2, it can get on very well on a tarred highway.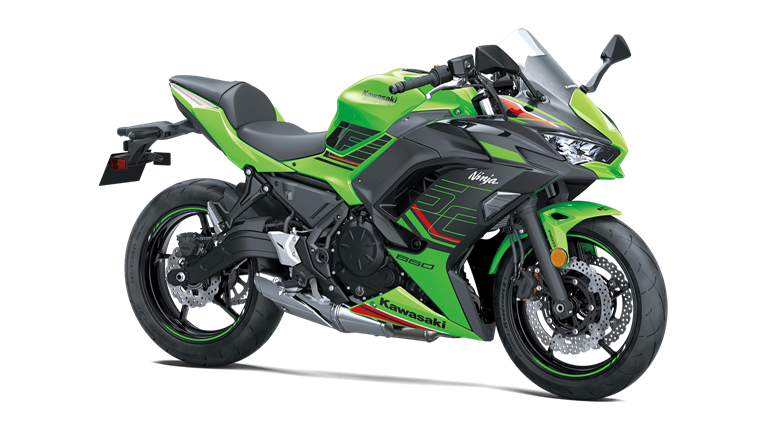 The Ninja 650 is well known for combating rough terrain, but it has other great features to offer as well. It consists of a 649 cc parallel-twin performance engine that is mostly recommended for experienced riders while still providing inexperienced riders with an easygoing giant to learn how to control over time. One thing is for sure with the Ninja: once you hop on and are biking down the streets of your city, admiring gazes will accompany you.
Guide To Picking The Best Small Motorcycle For Your Rides
Before I wrap up this article, here's a quick guide to picking out the ideal motorcycle for you from the options mentioned above.
Control
This is absolutely one of the best factors to consider when buying a motorcycle.
Here's the partial truth. You need a bike that you can control on any kind of terrain.
When you want it to stop or keep going, you should achieve this with ease.
Weight
Luckily for you, most motorcycles are generally under 500 pounds. That means it's easy to wheel out of your garage, ride gracefully on the streets, and accelerate quickly.
Engine
This is also very important. You do not need an engine that develops faults all the time, as that could make you spend a lot on repairs. Pay attention to the cylinders and spectrum when purchasing.
Safety
You need a motorcycle that has your back at any time. When the weather isn't favorable, stability control systems are a godsend. A bike with a good LED lighting system will do you more good than harm, especially when it gets dark. Small motorcycles come with antilock brakes (ABS); however, if you are having a challenge while on your bike, it can save your life.
CONCLUSION
What do you need a bike for? For leisure or business? When you have that figured out, you will likely be able to identify the right motorcycle to acquire from the top 10 small motorcycles discussed in our guide. 
Also, you have your style, and in the end, you are the only one to determine what you need.