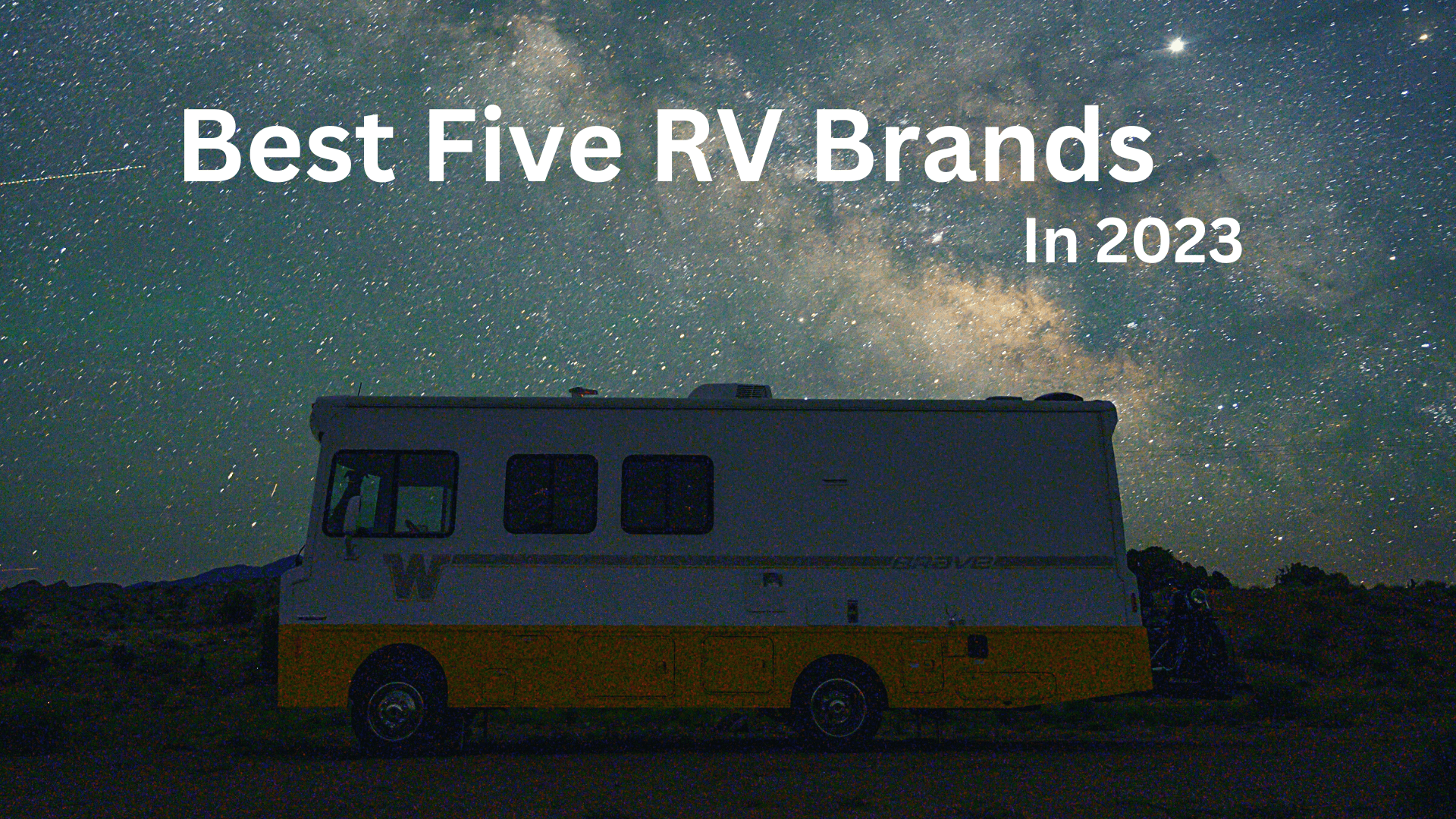 Best Five RV Brands In 2023 | XYZCTEM®
by: Clarie Lum -
Recreational vehicles, or RVs, have become a popular mode of travel in recent years. They offer an exciting and unique way to explore the world, and with so many different types and brands of RVs available, it can take time to determine which one is right for you.
In this article, we'll look at the best RV brands in 2023, considering factors such as quality, durability, features, and price. Whether you're a seasoned RV traveler or just starting, this guide will help you choose the perfect RV for your needs and preferences.
Airstream is a household name in the RV world and one of the best RV brands. The company is known for its bullet-shaped and teardrop aluminum travel trailers in various sizes. While its trailers can be pricier than other options, they are often better built.
One of the most popular models is the Interstate Class B line, Flying Cloud, and Classic trailers. You can also get Travel trailers, Class B and B+, with a price range between $41,000 to $260,000+
Grand Design RV has reliable construction, a variety of price points, and they also have good after-sales service.
Grand Design manufactures travel trailers, fifth wheels, and toy haulers in Middlebury, Indiana. Its Reflection and Imagine lines are top-rated among long-time RVers and can be good options for first-time owners. The company makes lightweight versions of its flagship lines that various SUVs and trucks can tow.
Grand Design is known for its reliable build quality. This is because it employs a 300-point inspection process performed by a separate team after the standard factory inspections.
Grand Design also offers online support with knowledge bases and forums for owners to learn about their RVs and troubleshoot issues on the road. Although expensive compared to other RV brands, Grand Design RV is unique for its reliable construction, various price points, and good after-sales service.
Winnebago
Winnebago is another household name in the world of RV manufacturers that was founded in 1958 by John K. Hanson, a businessman in Forest City, Iowa. Winnebago has been a long-standing industry leader with a range of products.
The Industries offers most of the main types of RVs, including:
Class A motorhomes, Camper Vans, Class C motorhomes, and travel trailers, to mention a few
Winnebago also offers accessibility-enhanced models of one Class B RV and two Class A RVs if you want to explore full-time or enjoy vacation-style RVing
Oliver Fiberglass Products
If there is an RV brand you should go for, Oliver Fiberglass products are one of a kind. They don't sell RVs through dealerships, so you can be sure of getting fiberglass RVs directly from the company.
Oliver Fiberglass Products is based in Hohenwald, Tennessee. The company made the Oliver RV in 2007 and 2008 and has been in production since 2014.
Its fiberglass construction technique makes Oliver one of the best RV brands. With its curved and aerodynamic exterior, the Oliver RV looks more like an Airstream than a traditional fiberglass RV shaped like a box.
 The Oliver Legacy Elite and the Oliver Legacy Elite II are two different travel trailers from the company. Both have curved walls made of four layers of fiberglass, which have good durability and low weight, although Legacy Elite II is more extended and broader than the standard version. 
You only need to schedule a visit with an Oliver RV owner to get a feel for the product.
Newmar
Newmar is the best RV brand if you want home comforts and exquisite luxury. Their rating of 4.3 stars out of 5.0 made them a company with a reputation as an RV insider.
Newman offers premium and luxury class A and super C motorhomes. Its 2022 entry-level line is the Bay Star Sport, a Class A motorcoach with a price range of $150,402.
The Newmar King Aire model should be on your budget for ultimate luxury. It's the most affordable luxury model from the company, starting at $479,747.
5 Kinds Of RV Products
No matter what type of RV you have, specific RV gadgets are necessary for any RV to function correctly and safely; the following RV products are essential for your use.  
RV Sewer Hose Kit
An RV sewer hose kit is essential for emptying your RV's black and gray water tanks. It allows you to connect your RV to a sewer or dump station and safely and efficiently dispose of waste.
RV Battery Charger
An RV battery charger is essential for keeping your RV's battery charged and ready to go. It can charge your battery when you're plugged in or using a generator, and it can help extend the life of your battery.
RV GPS Navigation System
 A GPS navigation system is essential for RVers traveling to new places. It can help you find the best route to your destination and avoid roads unsuitable for RVs. It can also provide information about nearby RV parks, gas stations, and other valuable points of interest.
RV Camper Fresh Water Hose
The RV camper fresh water hose is a durable and flexible hose that delivers clean and safe water to your RV's plumbing system, ensuring a hassle-free and enjoyable outdoor adventure.
RV Cover
Of the five kinds of RV essential products that are a must-have, the most important is ensuring you have an RV cover. Your RV suffers from the elements when left outside uncovered. Ultraviolet rays from the sun fade the paint and crack the seals, while moisture from rain, snow, or ice causes mold and mildew buildup.
This is why we recommend the 300D WATERPROOF BREATHABLE RV COVER
This RV Cover comes with free lifetime service and a warranty. The travel trailer cover fits perfectly for a 22 '1''-24' RV.
It has high-quality waterproof material with waterproof pu coating and anti-UV coating, which can provide good snowproof, dustproof, anti-UV, and anti-scratch functions.
It also has thick windproof straps to protect the cover from being blown away and torn by high winds.
Easy to install and ventilate with each side designed with vents and reflective strips, effective to keep the RV dry at all times and improve the visibility of the RV at night. It also has zippers designed with rollable traveler doors for easy access to the RV. You can get this pocket-friendly cover at xyzctem store
Conclusion
The world of recreational vehicle RVs continues to evolve, offering a range of options for travelers looking to explore the open road in style and comfort. Although dozens of RV brands are on the market, these five have reputations for consistent customer satisfaction and quality products.