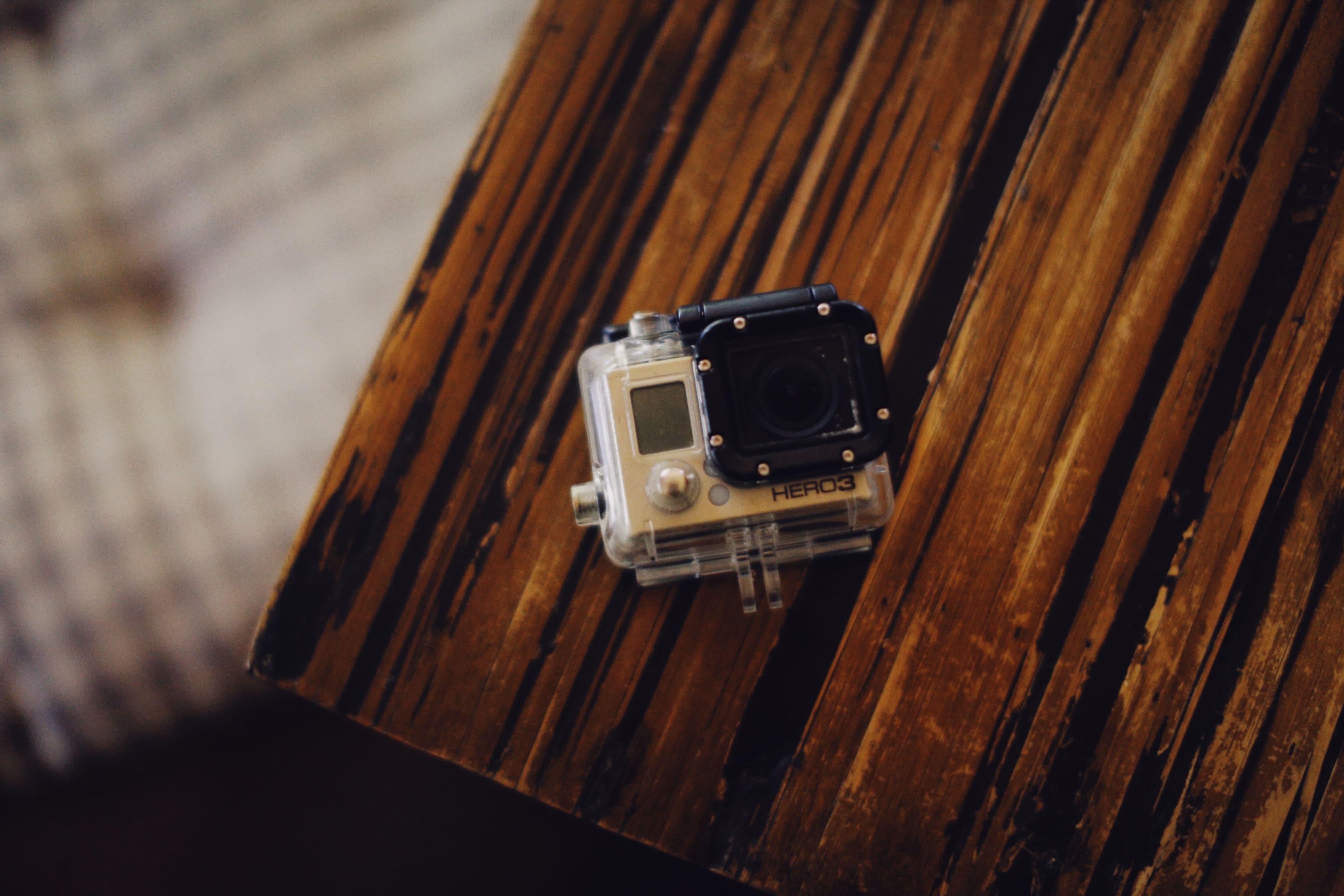 Best GoPro For Motorcycle: Top Brands Review 2022 | XYZCTEM®
by: Clarie Lum -
A GoPro camera mounted on your bike can be a lot of fun. It lets you capture those crazy moments that would otherwise be missed, like when you're taking a twisty road or riding at high speed.
However, finding the best GoPro for motorcycle riding can be a difficult task especially if you are a beginner and looking for something that fits your particular style. There are many types of GoPro cameras in the market with different features and specs that can make the selection process quite overwhelming.
That's why, we've put together this guide to help you choose the best GoPro for motorbikes and explore some of the features that make each model unique. So, let's get started!
What To Look For When Choosing A GoPro For Motorcycle
When buying a GoPro camera for motorcycle riding, you want to be sure that you're getting the best product for your needs. So, be on the lookout for these four things when choosing a perfect GoPro for motorcycling:
Durability & Weight
Make sure you choose a GoPro model that is durable and can withstand any type of weather or terrain. Also, keep in mind the weight of the camera since it shouldn't add too much weight to your helmet.
Connectivity & GPS
It's also important to consider options like connectivity and GPS when choosing a GoPro. The Wi-Fi & Bluetooth allow you to connect to your smartphone and share footage instantly, while the GPS makes it possible to capture data about your path, speed, elevation gain, and altitude, etc.
Battery Life
If you like to go on long road trips, you should choose a GoPro that has a long battery life so that you can capture those moments without worrying about running out of juice.
Footage Quality
Finally, if you're investing in a GoPro camera, make sure that it can capture high-quality footage with maximum frame rate and video stabilization so you can take your motorcycling experiences to the next level.
Best GoPro For Motorcycle - Our Top 5 Picks
Now that you know what to look for when choosing the best GoPro camera for a motorcycle, let's take a look at some of the top-rated models in the market:
The GoPro Hero7 Black is one of the best action cameras in the market, perfect for capturing smooth and stable video footage while riding a motorcycle. It features a waterproof design, intuitive touchscreen, voice control, and HyperSmooth video stabilization.
It offers a pretty high frame rate 1080p240 and its TimeWarp feature lets you create super-stabilized time-lapse videos. You can also live stream your videos directly to Facebook and save them on an SD card as well.
The Hero7 Black is equipped with GPS support, which enables you to know how fast and far you're going and how high you've climbed. And thanks to a variety of accessories and mounts, you can attach it to just about anything.
Pros
---4K resolution with 240fps at 1080p
---HyperSmooth & TimeWarp
---Portable & water-proof
---720p Live streaming
---Voice controlling
Cons
---Lower battery life
---Live streaming is bit confusing
---Unresponsive & slow touchscreen
The GoPro Hero5 Black is another great option for motorcycle riders, offering 4K video recording at 30fps and 12MP photos with advanced digital image stabilization. This model is rugged, waterproof, and equipped with a built-in 2-inch touch display to preview and playback footage.
In addition to all of the standard camera features, you get several other goodies like GPS support, WiFi & Bluetooth connectivity, voice control, and time-lapse photo capture that make your experience of using this camera a lot more enjoyable.
The USB-C charger is also convenient for charging the camera on the go. With an optional GoPro Plus subscription, you can get cloud storage to auto-upload your footage directly to the cloud for easy access anywhere you are.
Pros
---Stunning 4k video quality  
---Multiple shooting modes
---Connectivity via Bluetooth, Wi-Fi, USB
---Wind-noise cancellation
---Voice control and GPS
---Videos with the EIS
Cons
---No live streaming support
---The battery life is mediocre
---The touchscreen is a bit unresponsive
The GoPro HERO9 Black is a brand new product, introduced with a number of improvements over the previous HERO models. These include a new sensor that allows it to record 5K videos at 30FPS, a front-facing color display, and greatly improved HyperSmooth 3.0 stabilization technology, as well as TimeWarp 3.0 for creating time-lapse videos.
The GoPro HERO9 Black is equipped with a media mod that allows you to attach an external microphone and an LED light. And with the Max Lens Mod, you can get even more creative with your shots by adding a super-wide-angle lens.
The new, powerful battery enables you to record up to 30% longer than the previous model. In addition, you can stream live footage directly to social media with Webcam.
Pros
---Value for money package
---5k video capture resolution
---Advanced video stabilization
---1080p live streaming with Webcam
---New sensor & front display
---Longer battery life
Cons
---Heavier & larger than predecessor
---Still missing 4K/120p mode
---Not suitable in low-light conditions
GoPro makes amazing cameras, and the Hero8 Black is a wonderful example. It's capable of recording video in resolutions up to 4K at 60 fps and 1080p at 240 fps, all while still remaining affordable.
The impressive HyperSmooth 2.0 video stabilization makes it an excellent choice for capturing motorcycling trips, or any activity that requires a steady hand. The camera's ability to shoot at multiple frame rates and resolutions, as well as its slow-motion capabilities, make it an excellent tool for capturing the excitement and action of a motorcycle ride.
It also offers 1080p live streaming capabilities and the new Night Lapse video mode makes it easy to capture beautiful nighttime content. Plus, the improved HDR allows you to take 12MP photos in both motion or stationary with great quality.
Pros
---Improved image stabilization & audio quality
---Multiple shooting options with Presets
---More functionality with Media Mod
---New Integrated mounting system
---Multiple frame rates
Cons
---Battery life is just "Ok"
---No front-facing display
---The lens cover is not removable
---Gets hot when shooting in 4K
The GoPro Max is a 360-degree camera with dual lenses and multiple microphones, which means you can use it to capture video in all directions at once. This makes it a good choice for motorcycle riders who want to record their journeys from all angles.
The GoPro Max can shoot video in resolutions up to 5.6K at 30 fps, and it also has slow-motion capabilities with multiple shooting modes. It's also possible to live stream with the GoPro Max, which is a great feature for sharing your rides with friends and family.
The GoPro Max features built-in GPS and is compatible with all GoPro accessories, so you can easily mount it to your motorcycle. The horizon leveling system ensures that your video is always level, no matter how you mount the camera.
Pros
---Automatic horizon leveling
---Max HyperSmooth video stabilization
---360-degree video capturing
---Good quality in-camera audio
---1080p live streaming with webcam
---GPS and voice controlling
Cons
---HDR/RAW mode is missing
---4K recording not supported
---Waterproof to only 5 meter
Conclusion
So, there you have it - our top picks for the best GoPro for Motorcycle in 2022. We hope that our reviews have helped you narrow down your options and find a model that best suits your needs.
If you're looking to spend a bit more money but don't want to compromise on quality or features, then we recommend the GoPro HERO9 Black. It offers the best combination of features, performance, and value.
For budget-minded consumers, the GoPro Hero8 is a great option that still offers excellent 4K video quality and more than adequate in-body stabilization, as well as improved HDR & Timewarp.