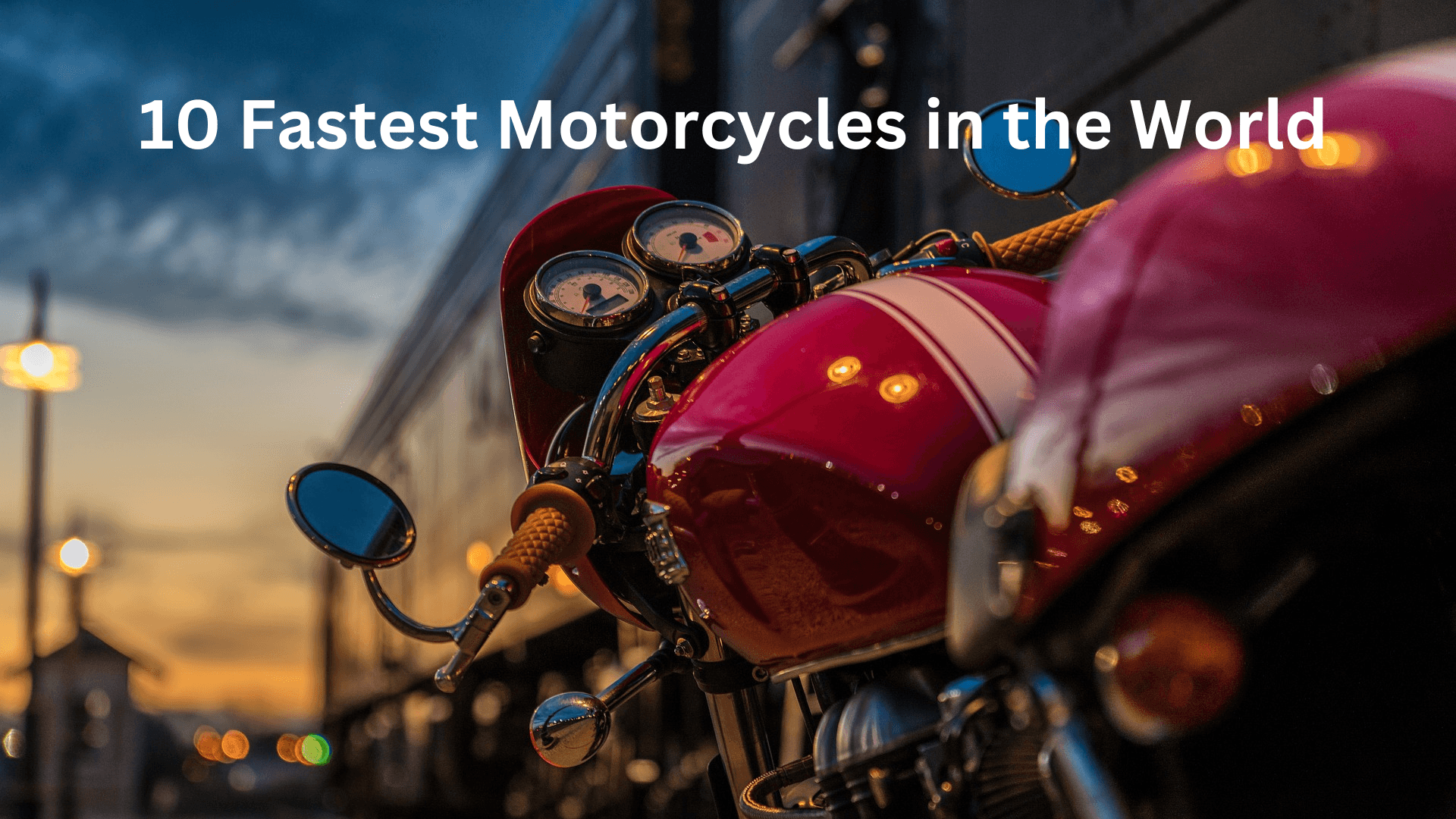 10 Fastest Motorcycles in the World (by Top Speed) | XYZCTEM®
by: Clarie Lum -
Being a part of the fastest motorcycles worldwide is not for the faint of heart. The world's fastest bikes use traditional high-performance gasoline engines and contemporary electric motors.
These bikes demand the devotion of their designers, engineers, and riders to attain maximum speeds. While a few lucky ones gained legendary status immediately, most struggled for years before learning the key to top speed. 
In this article, we will look into the lucky ones who have achieved a speed that is phenomenal enough to be one of the fastest motorcycles in the world. 
10 Fastest Motorcycles in The World
Kawasaki Ninja ZX-14R Supersport (195 MPH)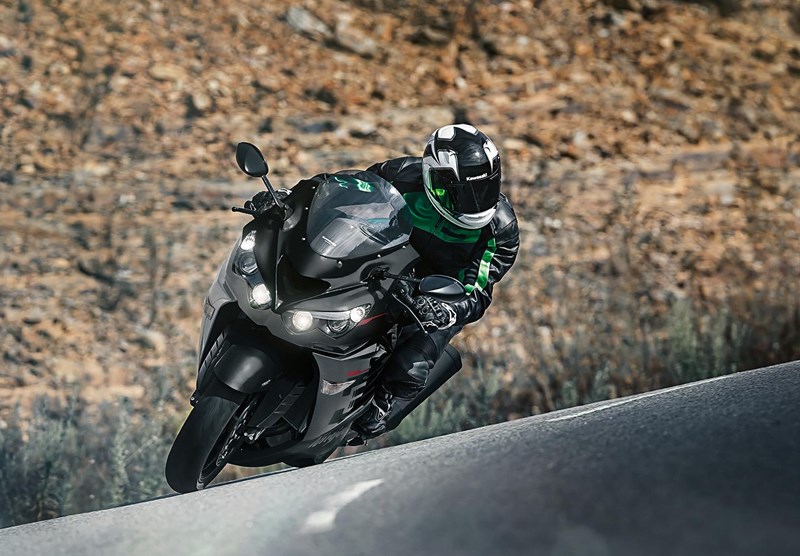 The Kawasaki Ninja ZX-14R Supersport may only rank 10th in terms of speed, but its appearance is nothing short of impressive. Few bikes can match its menacing form and aggressive styling. 
However, its true strength lies in the engine, a 1441cc inline-four that packs a powerful punch. The bike's three-level traction control system helps to maintain control, even when pushing the limits. 
The ride remains incredibly smooth even when cruising at high speeds on gear 6. The Ninja ZX-14R can go from 0-60 in just 2.6 seconds and reaches a maximum power output of 108kW at 10,500 RPM.
Ducati Panigale V4 R (199 MPH)



The Ducati Panigale V4 R is a racing machine that exudes Italian style, sophistication, and performance. Its Desmosedici Stradale R engine is the bike's heart, producing a formidable 221 horsepower and 91 lb-ft of torque from its 998cc V4 configuration. 
However, these figures are only the tip of the iceberg; the peak power surges to a spine-tingling 234 horses at 15,500 rpm, all in a package weighing a mere 365 lbs. Now, you see why the Panigale V4 R is as close to a racing prototype as possible.
Yamaha YZF R1M (200 MPH)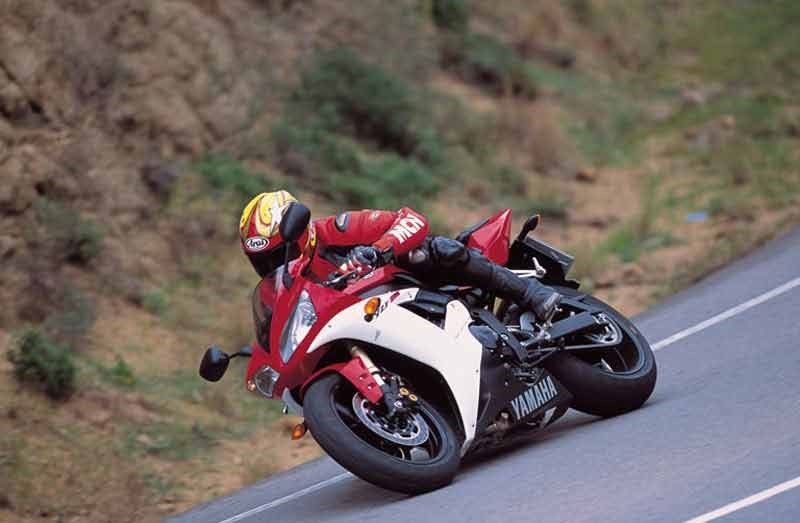 Riding the Yamaha R1M, also known as YZF-R1M, on a track with high-performance tires is always an exhilarating experience. Although the 2020 model is similar to the previous version, this is good, as the earlier bike was already excellent. The superbike is both comfortable and highly capable at high speeds.
While the chassis of the R1M remains unchanged from the stock R1, the motorcycle has received upgrades to its suspension system. The electronic semi-active Öhlin's TTX36 rear shock now features the Swedish firm's next-generation valving. Its new NPX-EC gas forks are less prone to cavitation, allowing for more consistent damping even under demanding usage.
Yamaha has significantly improved its cross-plane crank motor to comply with Euro 5 regulations requiring four cats in the new exhaust system. Despite this, the bike still delivers the same output of 197bhp and 83 ft-lb of torque. 
This upgrade involved an overhaul of the entire motor from top to bottom, including a reworked cylinder head, finger-follower rocker arm, throttle bodies, 10-hole injectors, crank, and oil system.
Ducati 1199 Panigale R (202 MPH)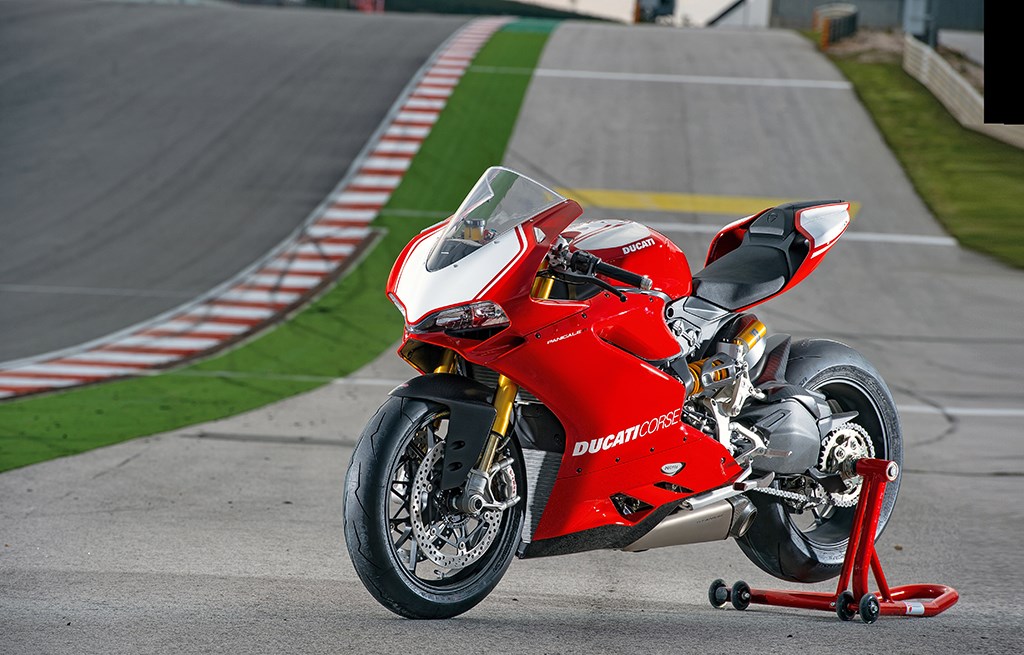 Regarding supersport motorcycles, the Ducati Panigale 1199 R is one of the most sought-after models in its class, and for a good reason. These reasons include its top-notch driving dynamics, powerful engine, and state-of-the-art technologies, making it one of the world's fastest motorcycles.
The 1199 Panigale boasts a liquid-cooled, L-twin engine that Ducati claims to be the most powerful twin-cylinder production engine in the world, producing 195 bhp of power and 132 Nm of torque. Built around an aluminum monocoque frame, it features semi-floating 330mm Brembo discs at the front, a 245mm disc at the back, and a slipper clutch and 10-spoke lightweight alloys. 
1199 also boasts Marzocchi's lightweight aluminum front forks and a Sachs rear suspension unit. Additionally, it has a traction control system and power maps for the engine, combined with Ducati's riding modes. 
Lightning LS-218 (218 MPH)



Produced in America in 2014, the Lightning LS-218 is an electric motorcycle that brags impressive speed and power. It has been the world's fastest street-legal production electric motorcycle since its release. 
With a top speed of 218 mph and 200 horsepower, it also produces an impressive 168 foot-pounds of torque. 
Since it's an all-electric bike, you can enjoy the speed and power without harming the environment. Lightning LS-218 makes you ride in style while being eco-friendly with the 
Kawasaki Ninja H2R (249 MPH)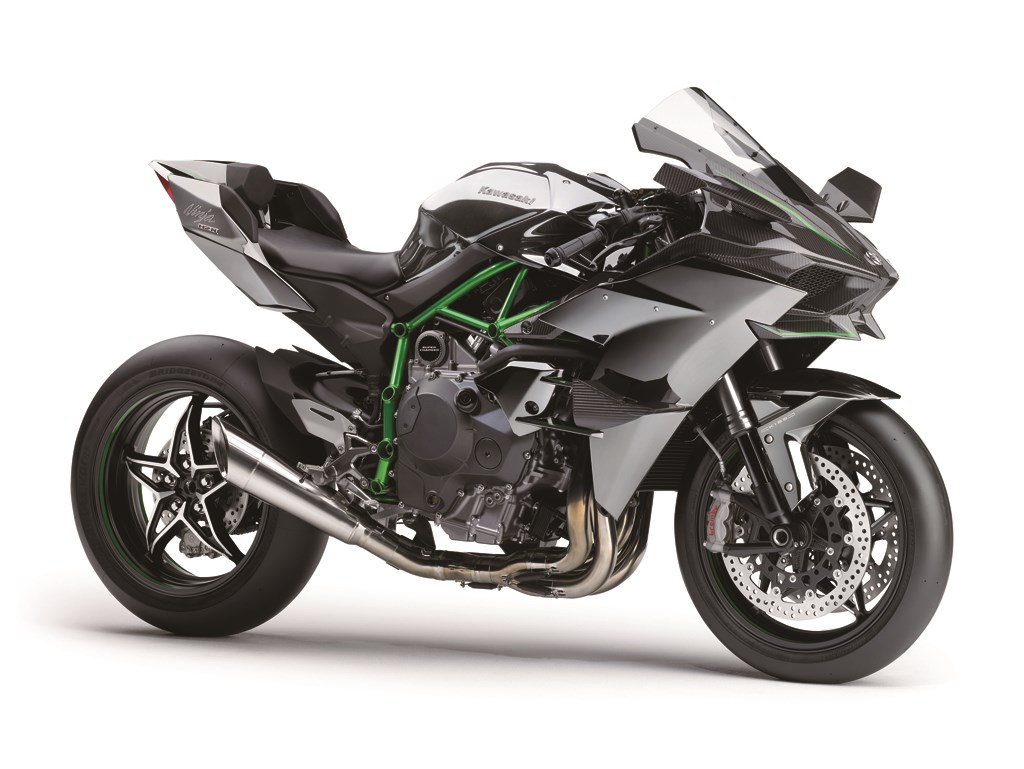 This bike is a beast powered by a 998CC liquid-cooled, 4-stroke, in-line four, DOHC, 16-valve engine; the Kawasaki Ninja H2R has a record for its speed. So, to keep up with its incredible velocity, Kawasaki has equipped it with an electronic rider support suite that includes KTRC (Kawasaki Traction Control), KIBS (Kawasaki Intelligent Anti-lock Brake System), KEBC (Kawasaki Engine Brake Control), and KLCM (Kawasaki Launch Control Mode). 
These features not only provide protection but also ensure smooth operation. The Kawasaki Ninja H2R can reach 60 mph in a mind-blowing 2.5 seconds, making it one of the fastest motorcycles in the world. At 11,000 RPM, it hits its maximum power of 197.3 bHP, delivering an unforgettable ride every time.
MTT 420-RR (273 MPH)



MTT's Y2K Superbike is not only the world's first street-legal motorcycle powered by a turbine engine but also one of the fastest motorcycles in the world. It boasts all the standard features of previous models but with upgrades like a giant swing arm, an increased fuel capacity, a Pirelli Diablo 240 rear tire, and an improved cooling system. 
This new MTT Y2K Superbike generation packs a 420 HP turbine that churns out approximately 500 ft/lbs of torque. 
MV Agusta F4 1000R (298 MPH)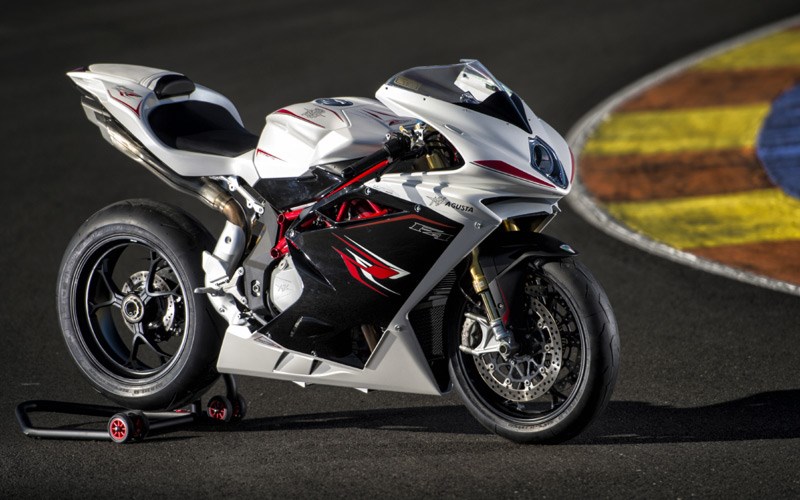 The MV Agusta F4 1000R is the type of motorcycle that gets a biker's heart racing. Its 1000 CC engine provides maximum raw power, but it's not only the power that makes this bike an adrenaline junkie's dream. The MV Agusta F4 1000R rips bend like a hot knife through butter, giving you a fantastic riding experience. 
The acceleration is effortless, and the handling is superb, thanks to the short-stroke engine and light crankshaft. With a maximum power of 174 HP and a maximum torque of 115 Nm at 10000 RPM, this bike is powerful and a tremendous technical marvel.
The MV Agusta F4 1000R accelerates from 0 to 60 mph in under 2.7 seconds. However, even at high speeds, the 8-level traction control provides outstanding handling, making it an ideal choice for riders who wish to test the boundaries. 
2023 BMW S1000 RR (299 MPH)



The BMW S1000 RR is a high-performance bike designed to go fast with its 999 CC 16-valve motor engine. It has a new intake cam and lighter inlet valves, making it even quicker than its predecessor. 
The bike features a lightweight frame 4kgs lighter than the previous model and an updated semi-active suspension pack with HP4's Dynamic Damping Control. 
With its impressive acceleration, the BMW S1000 RR can go from 0-60mph in just 2.7 seconds, yet still allows for easy turning due to its new power curve. Undoubtedly, this motorcycle deserves second on the list of the fastest motorcycles.
Dodge Tomahawk (420 MPH)



The Dodge Tomahawk is number one on the fastest motorcycles list. It is a superbike that embodies pure power and performance with its 8277CC ten-valve, four-stroke engine, the same engine found in the 8.3-liter V10 Dodge Viper SRT10. Its transmission uses a two-speed manual toe shift and the traditional chain and sprocket system. 
Interestingly, the bike has four wheels, each with its suspension system, and the space reserved for the headlights serves as a throttle intake. The bike also has a cooling system behind the intake manifold, making it a unique and innovative design.
How to Prevent Your Motorcycle From Being Scratched
There are several ways a bike can be scratched. These scratches don't have to be enormous or profound. A tiny scrape over time will gather dirt and filth. The dirt embeds itself permanently in the paint, resulting in unsightly deterioration of the original paint finish. 
This raises the question, "How can I protect my bike from scratches?" 
Well, one of the best ways to protect your bike from scratches is by using a Motorcycle Cover that can protect the primary source of scratches, dirt that deteriorates the paint finish.
The best motorcycle cover we have seen is the XYZCTEM B&O 210D Motorcycle cover, which can protect your bike against rain, dust, frost, and UV. 
Conclusion
The fastest bikes in the world reflect the pinnacle of engineering, design, and performance. To achieve peak speeds, devoted engineers, designers, and riders worked tirelessly, and the technology used in these motorcycles is inventive and imaginative.
Each of the ten bikes on this list is a work of art in its own right, from the intimidating look and strong engine of the Kawasaki Ninja ZX-14R Supersport to the lightning-fast Lightning LS-218 electric motorbike. These bikes serve as a monument to what's possible when pushing the limits of performance, with the Dodge Tomahawk topping the list with an astonishing peak speed of 420 mph.