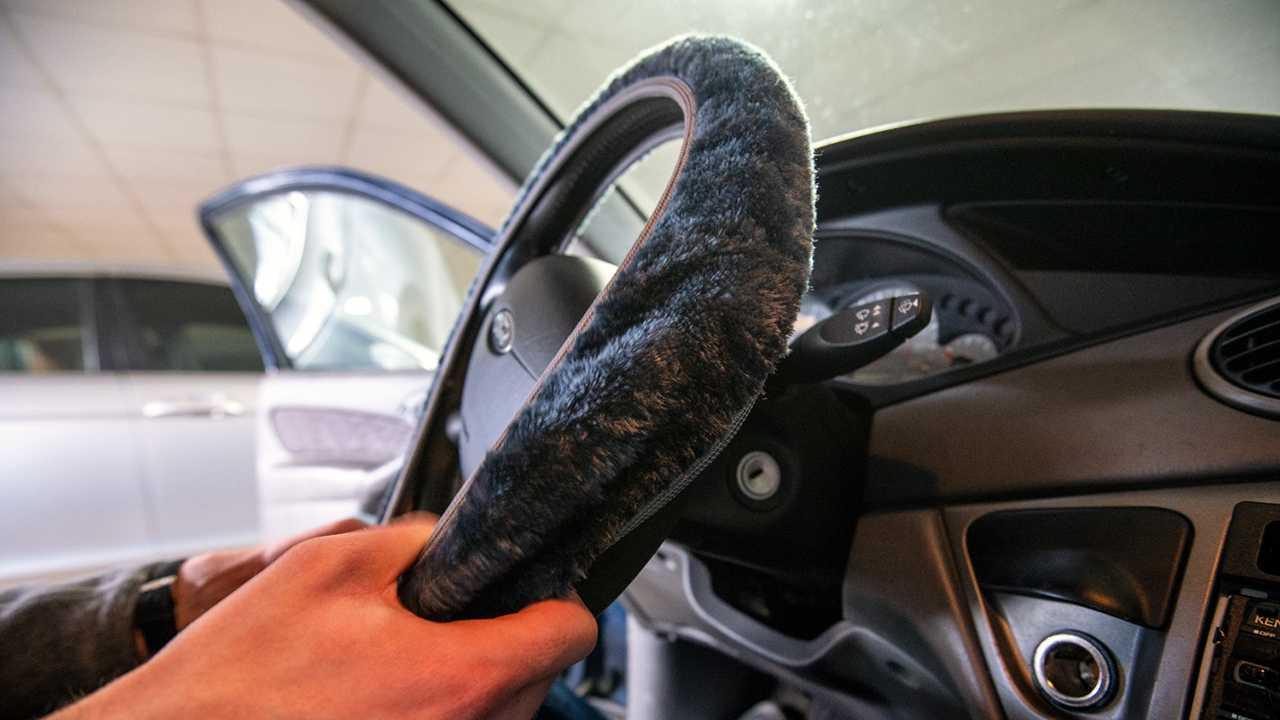 How To Choose The Best Steering Wheel Cover | XYZCTEM®
by: Clarie Lum -
Finding a steering wheel cover is easy; what's difficult is finding one that suits you perfectly. Getting the right accessories for your car is the best way to improve your driving experience, and a perfect steering wheel cover tops the leaderboard regarding your vehicle's needed accessories.
Steering wheel covers, also known as decorative wheel trims, are a type of car accessory that fits over your vehicle's steering wheel. These covers can improve the comfort and grip of the wheel and protect it from wear and tear. They also add a personalized touch to your car's interior, letting you express your style while on the road.
This article will explore the different types of wheel trims, how to put them on, and provide tips on choosing the best one for your car. 
Different Textures of Steering Wheel Covers 
While the best texture depends on your preference, it's essential also to consider your driving needs. When picking a surface for your cover, it is best to prioritize your driving and your environment's condition. These are some of the textures to consider to make a perfect choice:
Smooth Texture
Smooth trims are made from materials like leather or vinyl. These are sleek and polished materials that offer comfortable and easy-to-handle grips. Its incredible quality makes it easier to change, creating less strain for your installation process. However, most smooth materials become slippery if you hold on to them for a long time. And while this may be due to the moisture of your palm, slick wheels can be discouraging.
Perforated Texture
Perforated wheel trims have small holes punched into their material. These holes improve its airflow and provide a steady grip on hot days. In addition, they are often made from synthetic leather, which absorbs heat effectively without heating up. Perforated trims also add a sporty touch to your car if you're a fan of sports accessories.
Textured Materials
These are popular for their roughness. Textured materials have bumpy surfaces that provide added traction and secure your grip better. They're usually made from rubber materials and don't absorb moisture, making them a perfect choice for drivers living in cold and wet areas. 
Massaging Texture
Some materials have massaging beads to improve blood circulation and reduce hand fatigue while driving. They are mostly made from synthetic materials and may be more expensive than other options.
When Should You Change Your Steering Wheel Cover?
It's easy to overlook changing your steering wheel cover, even when it's essential to your driving convenience. However, these are a few signals that show it's time to replace your old one:
---Wear and tear:
You should buy a new one if the old material is worn-out or faded. Some signs of wear and tear include fading colours due to sun exposure, stains, and scratches. A new cover provides comfort and breathes fresh air into your car's interior.
---Comfort
: It's essential to change your cover if it doesn't provide the level of comfort you need. For instance, you should get a replacement if the material scratches your hand, has a loose grip, or becomes slippery. Since these signs can affect your driving, you must change your wheel trim as soon as possible.
---Personal style:
Changing your decorative wheel trims adds an increased touch to your car's interior. You can get one that matches your style and preference.
---Protection:
Covers are designed to protect your steering wheel; you should replace yours if it doesn't protect your steering wheel effectively.
Ultimately, changing your decorative wheel trims depends on your car usage and the material that makes driving more fun for you. In addition, some materials may wear out more quickly than others, so you should consider their durability when buying a new one.
How To Change Your Steering Wheel Cover
Changing your cover is piecemeal. However, you can follow these steps to remove and replace the old one:
---Carefully peel the old cover off of the steering wheel. You can use a flat tool, like a screwdriver, to pry it off if it's difficult to remove.
---Measure the diameter of your wheel to confirm if the new cover will fit properly.
---Cut holes for the spokes, if necessary. Some covers don't come with pre-cut holes for the steering wheels' spokes. 
---Slip the new cover over the steering wheel. You'll need to stretch the new cover over the steering wheel, ensuring that the holes for the spokes align with the steering wheel's spokes.
---Secure the cover in place. Some covers have elastic bands or ties to help keep them in place. But you can use a rubber band or cable ties to secure it to the steering wheel if it doesn't have ties. 
---Test your cover. Testing it ensures that it's securely in place, feels good in your hand, and doesn't interfere with the operation of the steering wheel.
How To Choose The Best Steering Wheel Cover
Several covers are available for your car, but it's crucial to consider numerous factors when purchasing one. These factors ensure you get a comfortable surface that eases your driving experience. Some of them are:
---Size
: It's essential to choose a
wheel trim that's the right size for your car
. Avoid buying the wrong size by measuring your steering wheel's diameter to match your accessory's size.
---Material
: Most trims are made from various materials, including leather, vinyl, and synthetic. Consider these materials' durability and care requirements, and choose the best suits your preferences.
---Texture
: Steering wheel covers come in various surfaces, including smooth, perforated, textured, and massaging. Choose a comfortable texture with a secure grip that fits your style.
---Compatibility
: You should ensure your wheel cover is compatible with your car's model. Some trims may not fit properly with your wheel, interfering with your driving. Hence, you should research if the cover you choose is a yes for your car's brand.
---Price:
Decorative wheel trims range from basic models to more luxurious options. Consider your budget, and choose an option that matches your style and pocket.
Your steering wheel cover improves your interior's overall look and feel. It's essential to choose the right-sized body, with durable material and texture that provides a comfortable and secure grip. These factors determine the ease of installation, giving your car a personal touch and letting you drive in style.