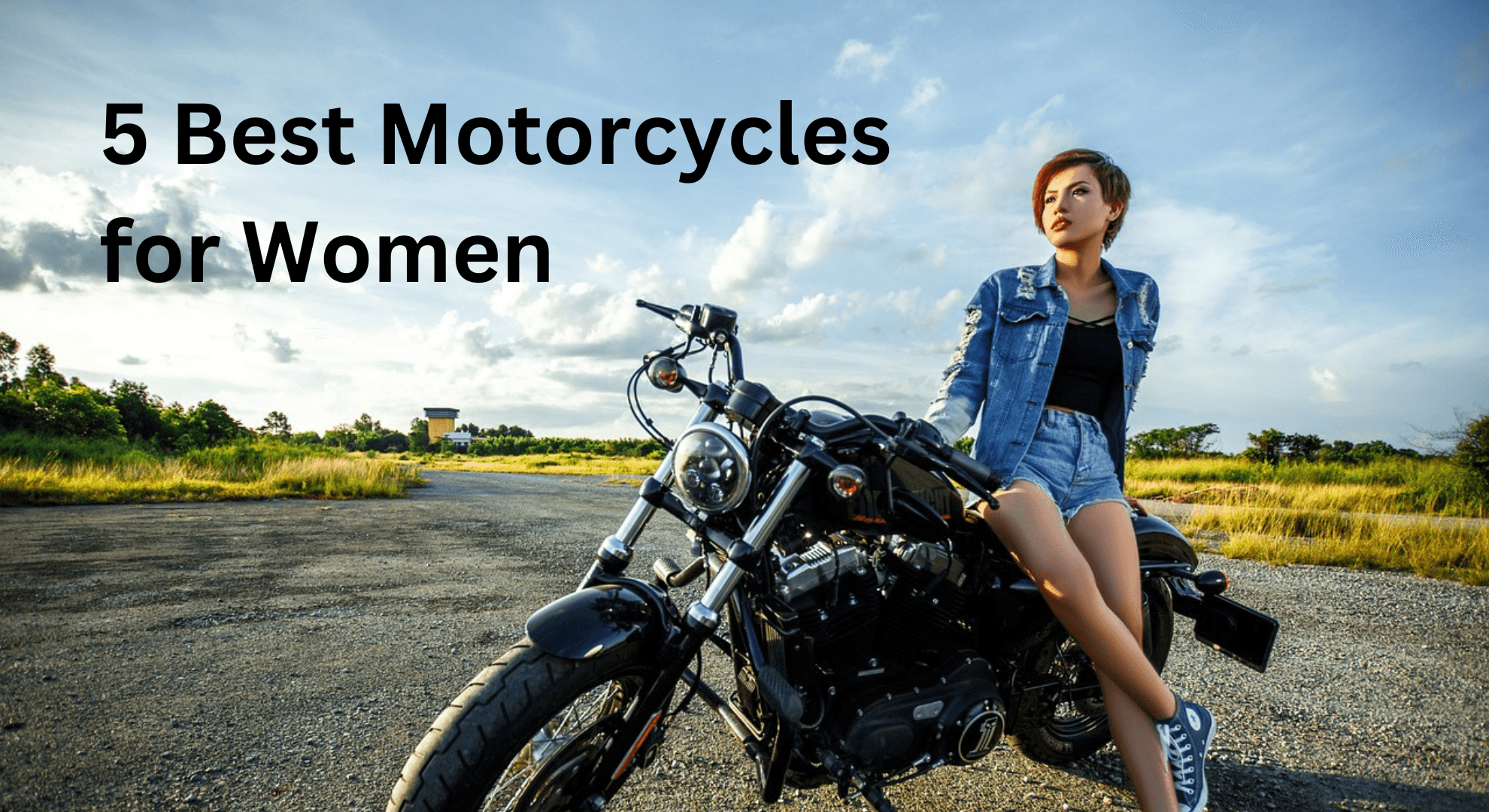 Top 5 Motorcycles for Women New to Riding | XYZCTEM®
by: Clarie Lum -
Choosing a motorcycle can be confusing for both genders but a bit more tricky for women. It is no more news that motorcycle manufacturing companies across the globe have taken it upon themselves to balance the cycling world by introducing various motorcycle models suitable for women to enjoy and experience both off-road and on-road thrills.
So, if you are a female beginner rider confused about what motorcycle to purchase or new to the cycling club, this article is for you. And to help you from breaking a sweat, we will highlight the five most suitable motorcycles you can and should consider as a woman. But before then, let's have a quick ride to factors to consider before purchasing your motorcycle as a woman.
Factors Women Should Consider Before Purchasing a Motorcycle
Undoubtedly, both genders might share similar interests in considering some factors. However, the basic factor most women want in a bike include
Comfort
It is a natural phenomenon that women detest discomfort. No one does. One common habit those buying women's motorcycles often exhibit is a check of the seat height or riding position. And in case you are wondering why, seat height determines the level of comfort and ease of handling the motorcycle while riding.
Also another definition of comfort in this context is the ability to sit and place your foot flat on the ground. And if you would agree with me, balance and comfort walk hand in hand. So if you are purchasing a women's motorcycle, consider your comfort.
Performance
Unlike men who prioritize the performance of a bike, it's secondary to women. However, it is important to consider how efficient your bike is to make every ride memorable.
Style
After the performance of a bike, another factor women consider is the style or appearance of the motorcycle. Every woman wants to appear in some badass attractive colorful bike. In addition to this, some even match it up with similar colors of protective gear, including helmets.
Manufacturer
The maker of a biker influences the choice of the buyer. Most women will often go for manufacturers with a good track record and history in the motorcycle marketplace. However, every manufacturer produces great machines, but every rider has her choice.
5 Best Motorcycles for Women
Star Motorcycles V Star Custom / Classic (650)
The V Star Custom and the V Star Classic are perfect options for women who prioritize low seat height, low center of gravity, and a strong engine. The V star custom and V star classic have been at the forefront of the Star Motorcycles' lineup with the Yamaha cruiser brand division since 1997.
It is also considered a good fit for beginners and female motorcycle enthusiasts. It has an air-cooled 70-degree 649cc V-twin engine, SOHC, one intake, and one exhaust valve per cylinder.
The V Star classic model production came to an end in 2011, which led to the manufacture of the V Star 650. However, both the V star classic and the V star custom are usually called V Star 650. What differentiates them is the production style. The price ranges between $2,500 to $3,000.
Honda Shadow Spirit 750 C2
Undoubtedly, Honda is one of the oldest motorcycle manufacturers with remarkable models and a brand to reckon with. Honda is well known to have been producing women's motorcycles for decades back. The long reputation gave it a chance to feature on the list of the best women's motorcycle brands.
And if you are new to the women's biker club, you should consider starting with a Honda Shadow Spirit 750 C2. It has a low seat height and was last produced in 2014. It is equipped with a 745cc, liquid-cooled V-twin with 79Nm of torque. It weighs 243 kg and comes with a super low seat height of 653mm. The price range is about $4,500.
Kawasaki Vulcan 900
The Kawasaki Vulcan 900 is the latest Vulcan model with a modest weight when compared to some other bikes. It ranks amongst the retro' 40s/50's Harley and Indian styling. It is available in three forms; currently Classic, Classic LT, and Custom. And if you are an adventurous or touring type, the LT is the best fit for all touring thrills.
It weighs 280kg with a seat height of around 685mm. It has a low center of gravity which makes the weight easy to handle. It is a 903cc V-twin liquid-cooled 4-Stroke with a DOHC gasoline engine with 50 hp and 78 Nm of torque output. It is ideal for long-distance rides. It comes in gray and green. The Vulcan 900 Classic price range is $8,999, while the Classic LT model is $1,000 more at $9,999.
Indian Scout Bobber Sixty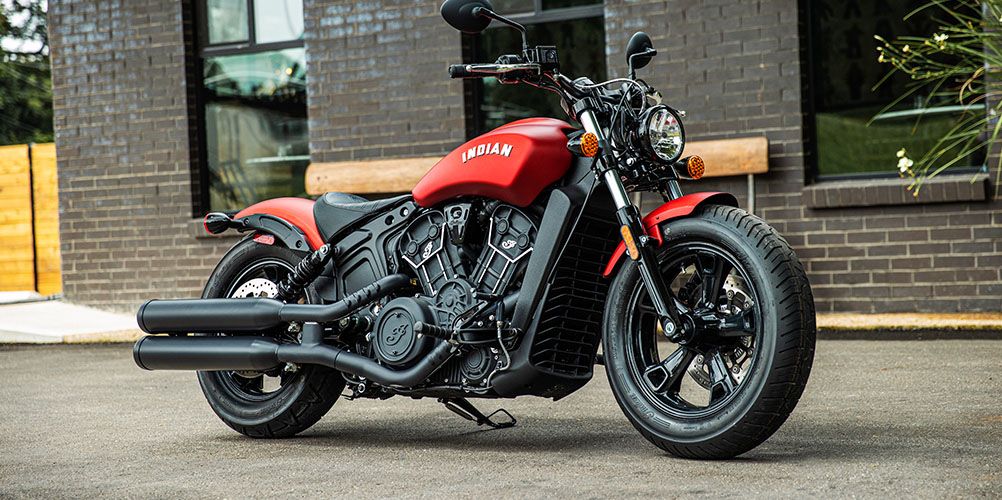 Even though Indian Scout Bobber Sixty is a relatively new model in the Indian Scout brand, it is another motorcycle that made it to the top 5 women's motorcycles. The Scout Sixty is the smaller-capacity version of the Indian Scout. It is a 1000cc V-twin with a 78 horsepower bike, which was voted the best starter motorcycle for a woman in 2020.
Similar to the Harley's Sportster, the Indian Scout Sixty has made a name for itself for being one of the women's motorcycle brands. The bike weighs 249 kg and has a seat height of 649mm. It is perfect for female riders seeking an alternative to Harley Davidson Sportster 883 or Street Bob. It is a powerful all-around bike for all forms of ride. The price range is about $10,749.
Harley Davidson Street Glide
Harley Davidson Street Glide is another amazing model of the Harley Davidson brand. And if you are a fan of big touring adventures, then Harley Davidson Street Glide is the best choice. It has the new Milwaukee 8 107 engine with a displacement of 1798cc that produces 89 horsepower and 147Nm of torque.
The Street Glide weighs 376kg with a seat height of 662mm. It is down low and well-balanced. However, it is a heavy bike and not suitable for beginner riders. It has amazing features like batwing fairing and hard saddlebags for luggage. The price ranges between $21,999 to $30,799.
Conclusion
We have carefully rode you down through the factors to consider when buying a bike to the five best women's motorcycles to consider as a female with their specifications. Enjoy your ride!