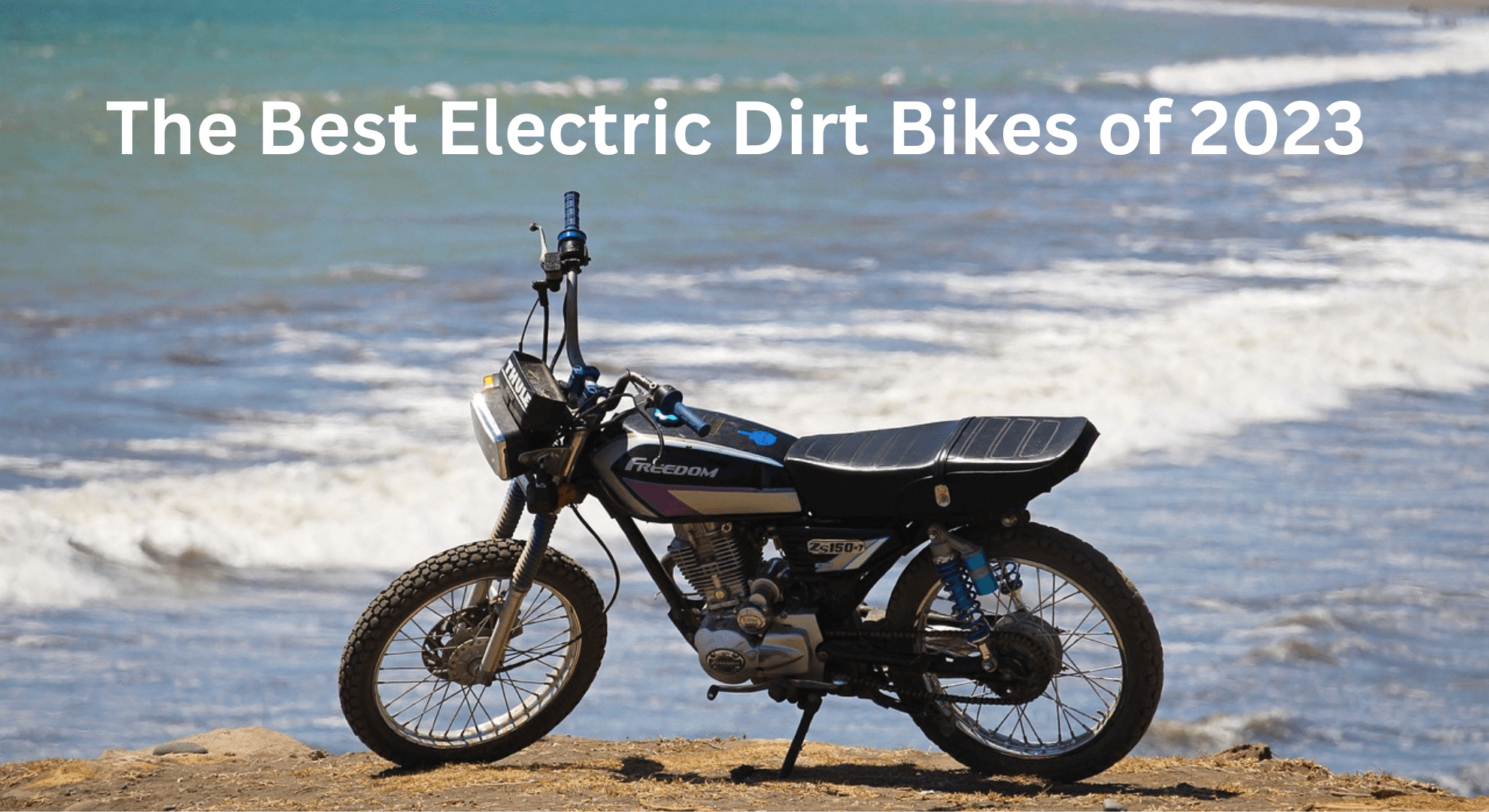 The Best Electric Dirt Bikes of 2023 | XYZCTEM®
by: Clarie Lum -
Electric dirt bikes are an awesome choice for bikers who want a thrilling experience on the highway and are nature lovers. It is no news that the cycling and the motoring world is going electric. Over the past few years, various motorcycle manufacturers have dived into a large production of electric bikes as an eco-friendly measure to protect the world and make it more habitable. 
Electric dirt bikes are no exception considering the proliferation of emissions-free options it offers. Before we go further, let me briefly describe what dirt bikes are, what electric dirt bikes are and why you should consider getting one.
What are Dirt Bikes
Dirt bikes are powered by motors and fuel (gasoline in standard dirt bikes) for maximum performance and an amazing road experience. They work like every other common motorcycle with a throttle and a drive to the gas station for a refill. They are specifically designed for off-road riding and racing.
What are Electric Dirt Bikes
Electric dirt bikes are powered by electricity derived from a battery. It comes with an off and on power button, which means there is no lag immediately when turned on. It also has a motor similar to dirt bikes. Electric dirt is easy to maintain and has no gear, Dutch or kickstart pedal. 
Why You Should Buy an Electric Dirt Bike
Ecosystem Friendly
Considering our immediate environment and the amount of gas exhaustion released into the ozone layer, electric dirt bikes help reduce greenhouse gas emissions to make the world habitable.
Less Maintenance 
One of the necessary bike maintenance routines is changing the brake oil. In the case of electric dirt bikes, you don't need to purchase any or apply any form of lubricant. Electric dirt bikes require fewer moving parts, equivalent to spending little or nothing replacing the parts.
Less Noise
Knowing bikes without a muffler is quite easy due to their disturbing sound or noise. Although all combustion bikes produce sound or noise, electric dirt bikes have minimal for a smooth and quick highway experience. 
Torque
Electric dirt bikes come on instantly because of the amount of torque that makes them accelerate rapidly, making it a perfect ride for an everyday thrill.
Factors to Consider Before Purchasing an Electric Dirt Bike
Street Legality
Like combustion bikes, certain cities restrict the use of electric dirt bikes in the neighbourhood or on the street. However, there are dual-sport electric dirt bikes that fit as commuter bikes.
Battery Range
Having enough range to do the amount of riding you plan to avoid drawbacks is crucial. And if you are in search of a high battery range, you should be ready to let go of a huge amount of money due to its high cost.
Battery Charging
Another essential factor to consider after battery range is the charging duration. Regardless of the accessories the manufacturer(s) may offer to aid charging, ensure you go for a short charging battery duration. 
6 Best Electric Dirt Bikes in 2023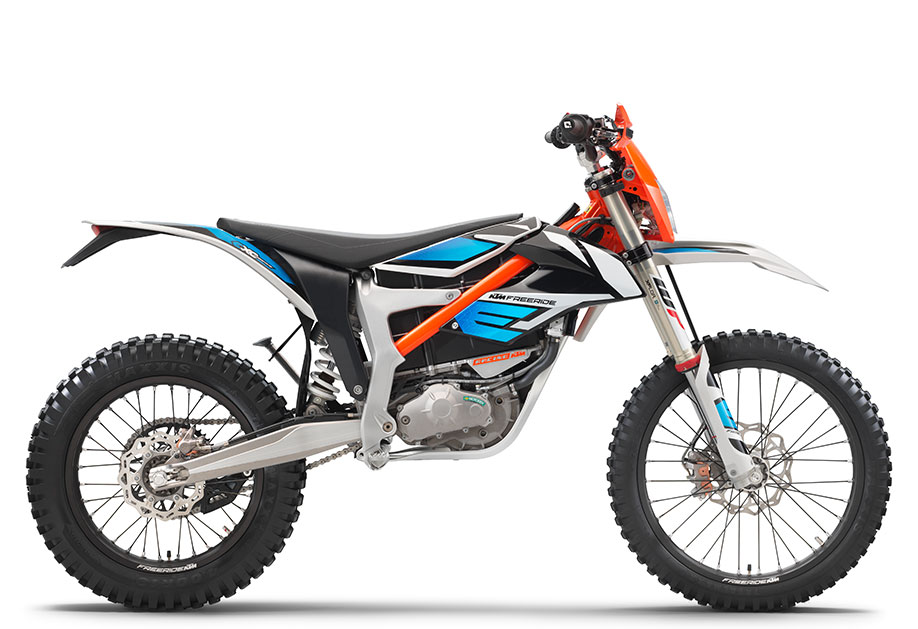 The KTM is an Austrian motorcycle manufacturer whose numerous models are the  Freeride E-XC. The freeride E-XX has an engine that is perfectly adaptable to any rough or smooth terrain. It gives full operational safety without compromise. It is safe to ride in the rain without the fear of electric hazards. 
The amazing quiet and zero-emission bike tends to become street legal, making it suitable for commuters. It has a battery capacity lasts about an hour and a half, with less than two hours of full charge.
Some of its features include
---Top Speed: 50 mph
---Range: 20-30 miles
---Curb Weight: 245 lbs
---Price: $11,299
Zero FX ZF 7.2 is a street-legal dual-sport electric dirt bike with 106 Nm of torque, 78 lb-ft, and 247 lbs. It has a larger battery pack and a 110-volt multiple outlet for charging. The motorcycle delivers 91 miles of range while driving. The charging duration is less than two hours. Depending on your preference, it gives room for customization to either Eco or Sport modes.
Some of its basic features include
---Top Speed: 85 mph
---Range: 91 miles (city)
---Curb Weight: 247 lbs
---Price: $12,995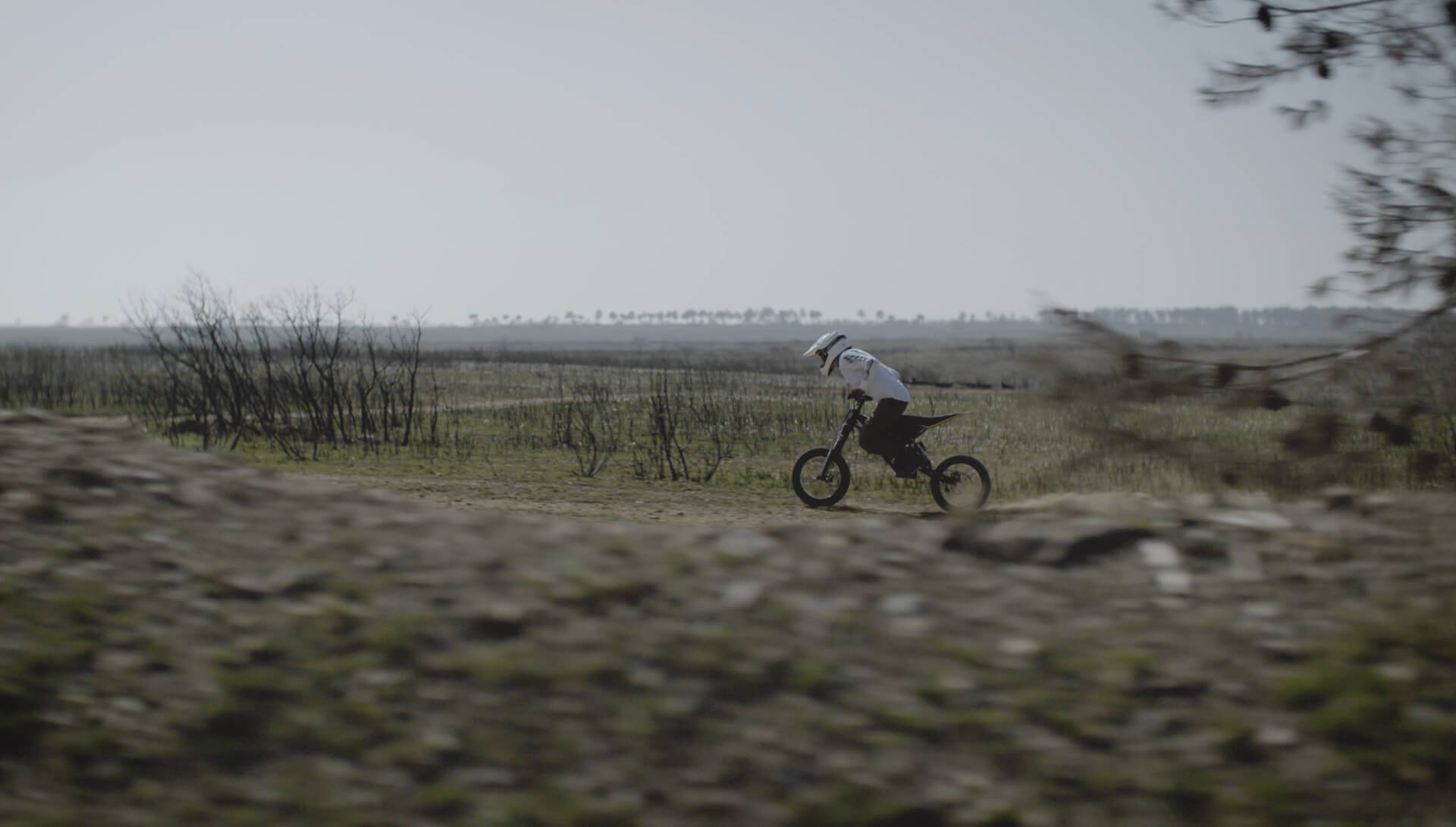 Kuberg Free Rider is the best electric dirt bike option for a thrilling adrenaline experience. The Kuberg is a utility bike specifically built for offroad purposes. It has motor output available in 8 Kw and 12 Kw. 
It is a perfect fit for teenagers aged five to twelve with the urge to experience a top-speed adventure for an hour. The battery charging duration is about two and a half hours. Some of its basic specifications  are 
---Top Speed: 17 mph
---Range: up to 2 hours
---Curb Weight: 72 lbs
---Price: $2,044.56
The electric light bee sur-ron mx dirt bike combines motorcycle power and bicycle-like handling. Similar to Zero FX ZF, it comes in Eco and Sport modes. It has swappable batteries with a three-hour charging duration. It is another amazing option for teenagers and amateur riders starting their motorcycling journey. It is suitable for highway and offroad thrills.
The basic features include 
---Top Speed: 45 mph
---Range: 60 miles
---Curb Weight: 110 lbs
---Price: $4,400
Cake Kalk INK is the latest model of the Kalk family. It is an upgrade of the original Kalk with a few changes in the features to reduce cost. It uses a non-linkage rear suspension and a sturdy 19-inch wheelset for added durability. It is lightweight with a removable battery with a 3-hour charging duration.
Basic features include 
---Top Speed: 56 mph
---Range: up to 3 hours
---Curb Weight: 170 lbs
---Price: $11,580
The Redshift MX Electric Dirt Bike is one of the most common BRPs, a Canadian Company elective dirt bike model introduced in 2019. The bike offers different modes, including eco, sport, or performance. It is a perfect fit for any terrain. 
Features
---Price: $10,495
---Range: Up to 2 hours
Conclusion 
Electric dirt bikes are awesome machines with amazing features. However, this article has listed the six best electric dirt bikes to consider at the point of purchase. It has also clearly distinguished between dirt and electric dirt bikes. Regardless of the type or brand of bike, ensure you ride safely.