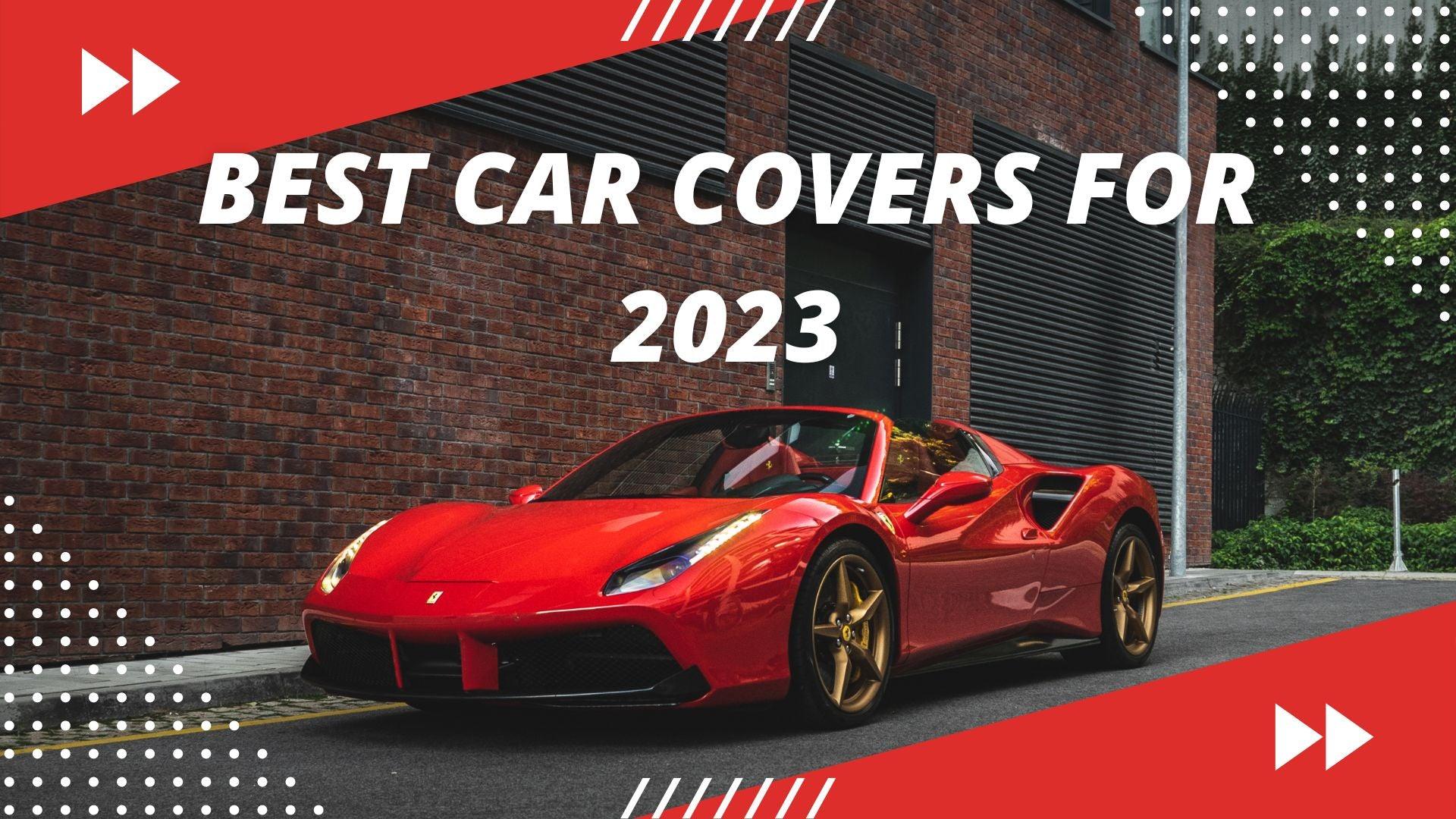 Best Car Covers For 2023 | XYZCTEM®
by: Clarie Lum -
While proper storage is instrumental to vehicle maintenance, storing a car can be daunting. Since vehicles are usually parked outdoors and are exposed to the elements, protecting your vehicle can be an uphill battle. 
However, investing in a good, befitting car cover helps protect your car from outdoor elements that might steal from your vehicle's look and dent the paint job. 
But the challenge remains knowing the best car cover for 2023. While there are different car covers claiming to be the best out there, we have found the best ones, and here are our findings:
XYZCTEM is a leading car cover brand with excellent products for cars, SUVs, and trucks, and its Jeep Car Cover is a great product to reference the brand. XYZCTEM Jeep car cover is a universal car cover and requires buyers to measure their vehicle size before placing an order. 
In our test, the 2 door Wrangler car wears this cover quite well, and it will make a great choice of car cover for you if your car is of a similar size to the Wrangler. 
This Jeep car cover's strength lies in its quality materials, an upgraded high heat-resistant 12-layer Oxford cloth. Here is a breathable material with tear-resistant, scratch-resistant, and wear-resistant, which are needed to protect your car whether stored outdoors or indoors.  
It is also worth noting that this car cover comes with a storage bag, so you have somewhere safe to store your car cover since you won't use it 24/7.
Again, we found a suitable product from XYZCTEM's store, a Sedan car cover this time. If you own a sedan car and need a durable waterproof car cover for optimal protection, look no further than this sedan car cover from XYZCTEM. Like other products from the brand's lineup, this cover is durable and ticks the necessary boxes. 
XYZCTEM is dedicated to delivering high-quality and durable car covers for cars, trucks, and SUVs. This is why the brand uses the breathable, high heat-resistant 18-layer Oxford cloth for its products. Hence, not only is this Sedan car cover durable but it also protects the car quite well, such that the vehicle is safe from the elements regardless of the weather condition in your area. 
Since this is also a contour-fit/universal car cover, it is important to measure your car size before purchasing. This car cover hugs 15" length sedans excellently well. 
The ease of installation is a worthy feature to discuss regarding this best breathable car cover, and the elastic hems ensure the cover is secure to the car and not blown off by the wind.
Covercraft Custom Weathershield HD Car Cover.33
Sitting in the third position of our best car cover of 2023 is the Covercraft Custom Weathershield HD Car Cover.33. Coming from a repeatable car cover brand, this particular cover for cars represents its company quite well and delivers on all fronts. 
Not only is Weathershield HD made from a durable fabric, but it also has excellent UV and weather protection. Its soft feel and breathable property make it the editor's choice, and you are spending your money on something of great value when you go for this cover. 
Although its features reflect in its price, you will get more than you pay for. Plus, the cover comes with a whopping six-year warranty. 
However, it is worth noting that this is a custom cover for cars. And while this means your cover is designed to suit your particular vehicle, it also means waiting for weeks to have your car cover delivered. Hence, you might need to look elsewhere if you are in pressing need of a cover. 
30-layer IcarCover
Are you searching for the best breathable car covers for hail that doesn't cost breaking the bank? The waterproof 30-layer iCarCover is a great choice to consider. Made from durable, high-quality material, you can expect your car cover to serve you well and long. 
Although it is made for outdoor use, the iCarCover is also suitable for indoor use and fits well for any vehicle between 155 inches to 235 inches long. And whether you own an SUV, sedan, pickup, or wagon, this cover will make a great buy for your vehicle storage.
More to the features of the iCarCover are three heavy-duty nylon straps complemented with buckles to fasten the cover to the vehicle. This helps secure the car even during the windiest of days. 
Coverking Moda Triguard Car Cover
Coverking Moda is another reputable car cover brand whose product has made it to our list of best covers for 2023. The Moda Triguard offers optimal protection, thanks to its class-above features, such as maximum breathability and waterproofing. 
While breathability enhances moisture evaporation, a waterproof car cover blocks water inflow. This eliminates the risk of mildew growth on your car, a potent cause of rust. 
What is more, the elastic hems at the bottom secure the cover to the vehicle, so it doesn't blow away. Also, the bottom grommets let you tie down the cover when necessary.
For a perfect fit, it is important to measure your vehicle. If your vehicle measures between 13.1 to 22 feet long, such as the Hyundai Accent, you have found a good purchase. 
Although it is suitable for indoor and outdoor use, it delivers on durability when used indoors. It can last only up to a year outdoors, especially in harsh weather conditions with intensive snow and hail. However, the Moda cover for car comes with a one-year warranty.