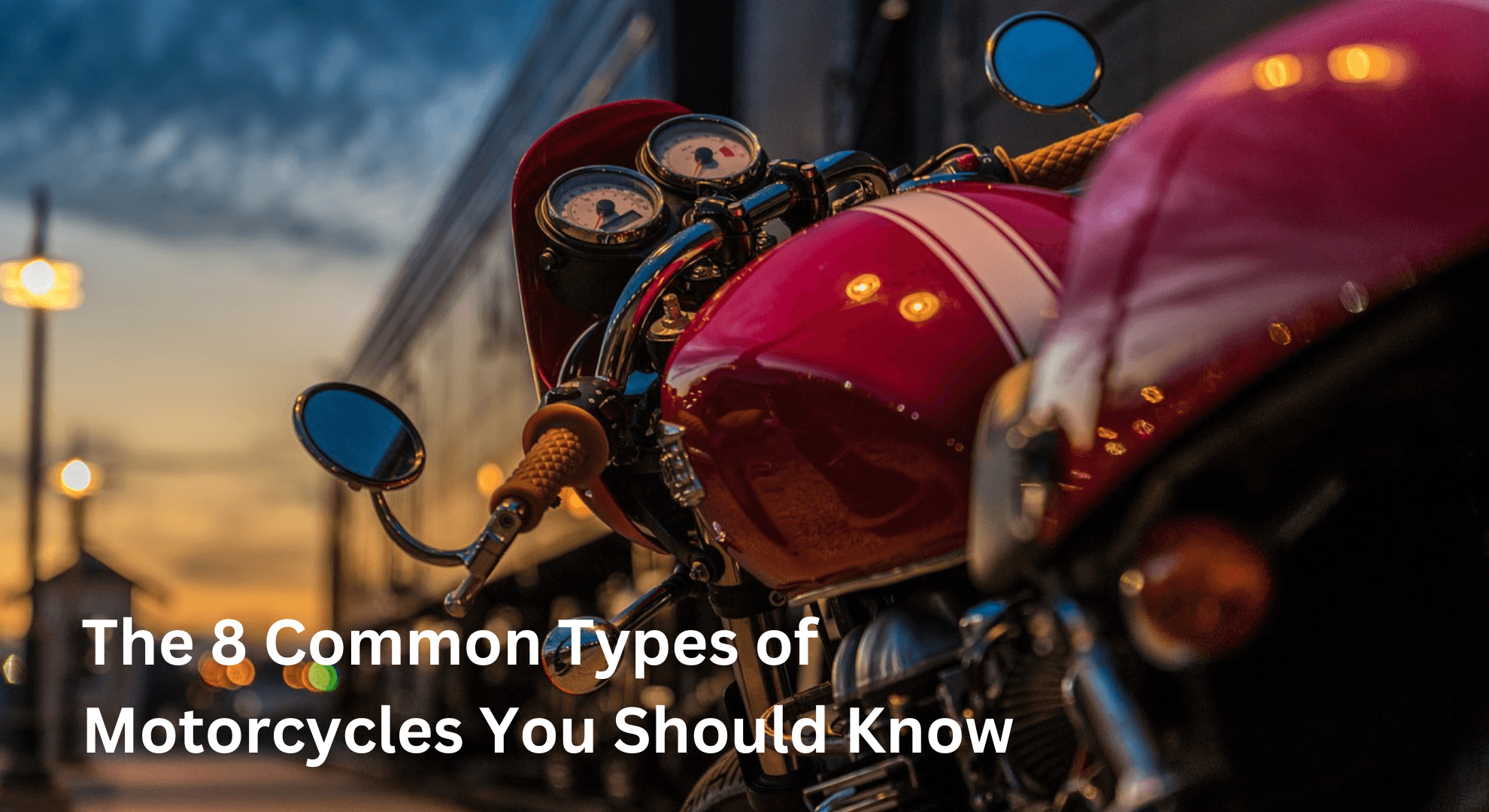 The 8 Common Types of Motorcycles You Should Know | XYZCTEM®
by: Clarie Lum -
Motorcycling is undoubtedly one of the best adventures/feelings in the world. It can be best described as a thrilling experience. However, the type of motorcycle plays a big role in determining a good motorcycling experience.
There are numerous types of motorcycles out there, yet to some people, all motorcycles seem to be the same; this notion is wrong. As the advancement in technology rose, so did the numbers and types of motorcycle increase.
Over time, motorcycle designers have designed a motorcycle for every purpose. While some motorcycles are designed to catch and satisfy users' attention, others are designed to function as beasts on the road. 
In this article, you will be exposed to  the common types of motorcycles in the world.
CHOPPER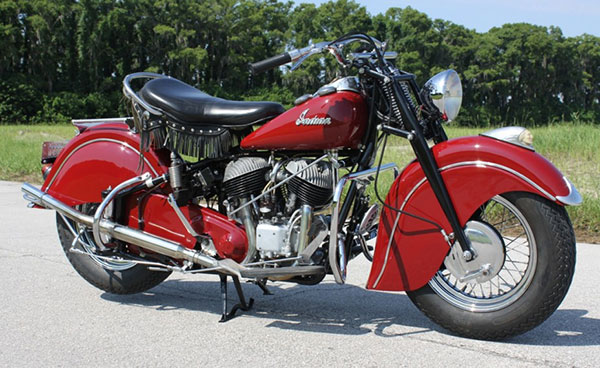 A chopper motorcycle is regarded as the most iconic motorcycle in the history of the USA and the world. Chopper has its origin in California, USA, around the late 1950s. It's highly revered because of its rugged masculinity, a tough one for the road. Brands and advertisers use it to portray the daring nature of man.
Its name, Chopper, was chosen because it was built from a chopped original motorcycle. A motorcycle frame must be cut and welded at several points to be considered a chopper.
The Chopper is designed with a modified steering angle and over the length and long front end forks likewise doubled rake angle, hardtail frames, and a very large stock front wheel which gives it a stylish look.
Another distinct feature of the chopper is the "sissy bar," the tubes that connect the frame with the fender, customized and extended several feet high which is customarily used as a signature feature on choppers.
Although many riders and reviews state that the chopper is best appreciated for its daring and rugged aesthetics, choppers are also described to have a steady touch, especially at high speed.
A chopper motorcycle can go up to 200 miles per hour when modified for high performance. Choppers are suitable for long-distance journeys but are inadequate because of short life power supply and voltage. Also, they experience more ripple current and more EMI because of the gap.
ENDURO MOTORCYCLE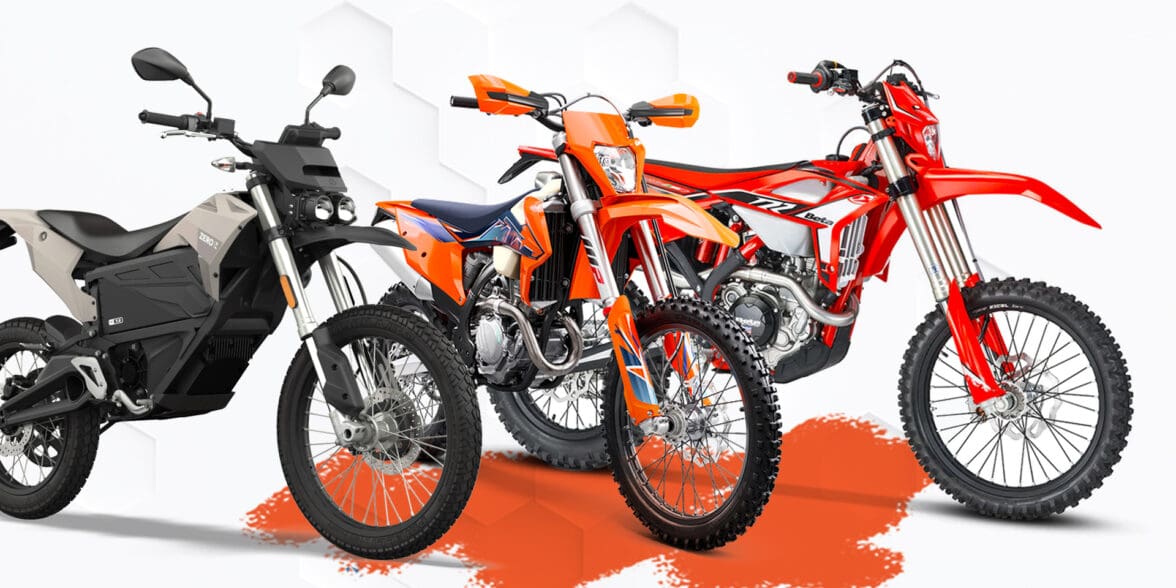 When you talk about the best Sport Motorcycle, then the Enduro Motorcycle is the best pick. The Enduro Motorcycle is specifically designed for sport. It's specifically designed for the World Enduro Championship. Also, it is used for trail riding, cross-country races, off-road travel, and any trip that involves long distances. Enduro motorcycles are designed with the capacity to endure extreme conditions and tough terrains.
Features of the Enduro motorcycle include a large fuel tank and a comfy seat to sustain riders for longer rides, headlights, tail lights, and signal turns to guarantee maximum safety. 
Although Enduro motorcycles are lightweights, they have high ground clearance capacity designed to make users go with ease on rough roads. With its high-tech suspension system, bumps and shocks are not a worry, with the Enduro motorcycle having a top speed of 100cc, which is around 72 mph (116 km/h). The average speed it will reach when accelerating is between 45 and 55 mph (72 and 88 km/h). The acceleration from 0-45 mph (0-72 km/h) is around 2.5 seconds.
NAKED BIKES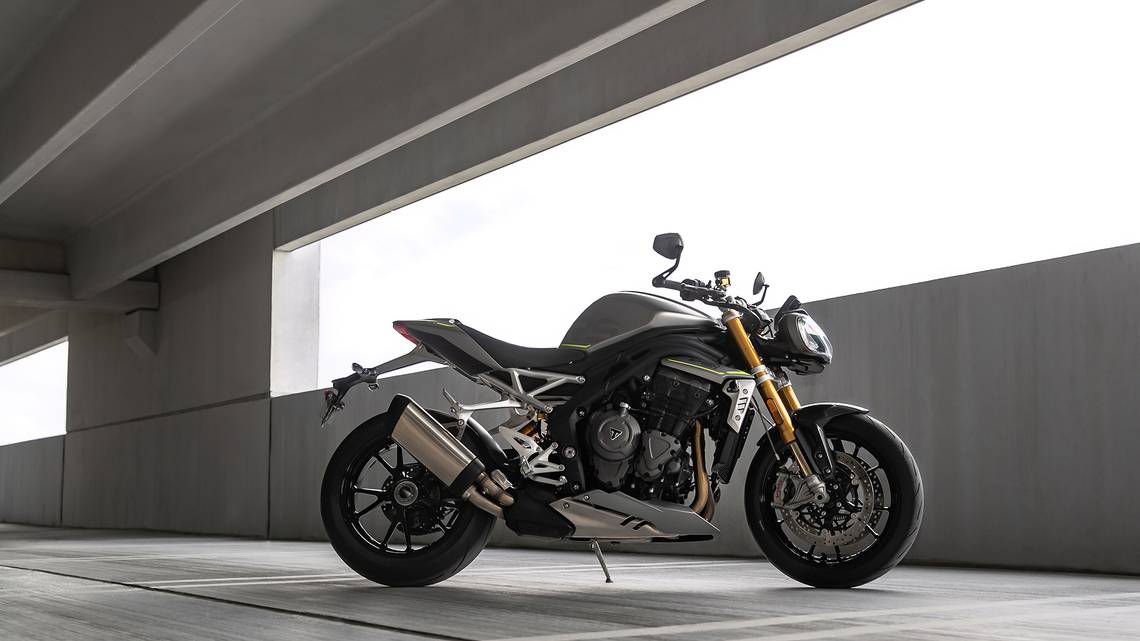 Also known as the Standard Roadster, the Naked bikes come in different designs, mostly with a street-friendly orientation. Its upright riding position gives it a dominating and aggressive look. Few motorcycles come close to Naked bikes regarding rider engagement, maneuvering prowess, and prioritizing performance over long-distance comfort.
The name Naked Motorcycle is derived from the lack of full bodywork that makes the bike mechanical and engine exposed with a stripped-down design. It also gives riders the ability to have a more direct or innate feel and control of the bike.
A comfortable and relaxed ride is the core of a Naked bike, unlike other kinds of sport bikes. Naked bikes come in different engine designs and sizes. One of the most popular brands of Naked bikes is the Yamaha MT-07 and the Ducati Monster.
SCOOTER
Although some reviews have tried to downplay a scooter as a motorcycle, it has continually grown to be regarded as one of the best motorcycles of all time.
Often considered feminine, especially in countries like India, the scooter has an automatic transmission that makes it easier to handle, especially for new riders.
Scooters are best for short-distance rides because of their small size and small fuel tanks, although they provide a comfortable position.
Another exciting feature of the scooter is its lightweight and maneuverability. Some popular designs and brands include Piaggio, Aprilia, and Vespa.
ELECTRIC MOTORCYCLES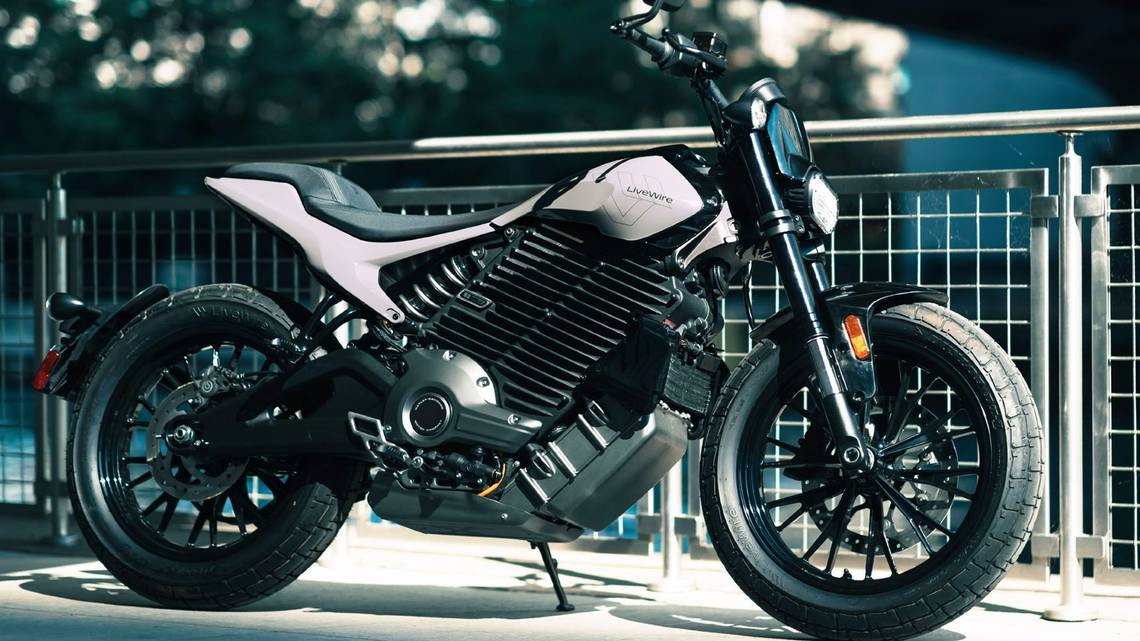 Electric motorcycles are becoming increasingly popular due to their eco-friendly nature and instant torque delivery. They come in various styles, from sporty to cruiser-like designs, and are powered by electric motors instead of traditional combustion engines.
Electric bikes use electric motors that convert electrical energy from batteries into mechanical energy. Electric motorcycles can be charged and it's often called the new generation of motorcycles.
POWER CRUISER
The major difference between a power cruiser motorcycle and a cruiser is their horsepower.
Upgraded brakes, suspension, and better ground clearance are the key features that make all the difference in a power cruiser.
The power cruiser has a more masculine design, and it became more popular in the 1980s due to its fashionable and street-like design.
Although the designers of the Power Cruiser exalt performance more than it looks, its level of comfort is considered good, especially for long-distance riders, because of its relaxed sitting position. It should be noted that its aggressive and masculine design gives it off as a beautiful work of art.
SCRAMBLER MOTORCYCLE
The Scrambler motorcycle can efficiently perform a dual function of on-road and off-road use.
It has its origin dating as far back as 1920 in England, with its eye-catching design of a perfect blend of modern and ancient aesthetics, the Scrambler motorcycle is a beauty to behold.
Its versatility is top-class as it can easily be used for weekend rides, random off-road adventures, urban commuting, etc.
Its combination of style, agility, and off-road capabilities makes it popular among riders seeking a versatile motorcycle that can handle different types of terrain.
Riders of the scrambler motorcycle have applauded its good control and maneuverability because of its wide handlebars that give it much-needed control and good seating position. Some of the most popular brands of scramble motorcycles include Triumph Scrambler and Ducati Scrambler.
The Scrambler motorcycle is an excellent fit for riders who love vintage aesthetic designs and a touch of ruggedness.
TOURING( DRESSER)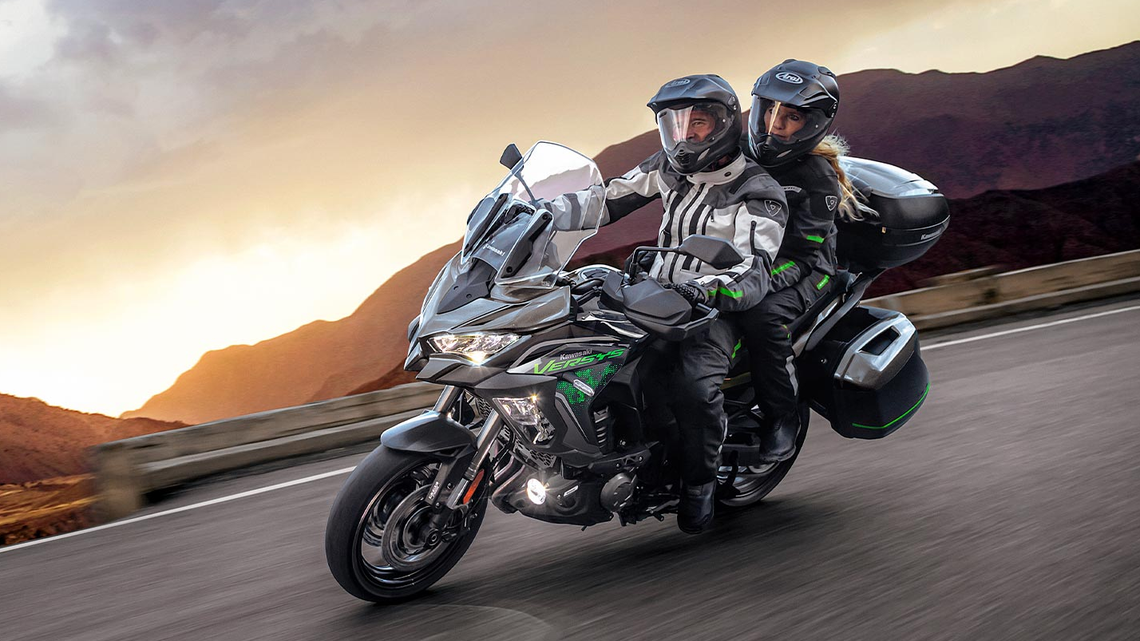 A touring motorcycle, often known as a dresser motorbike, is built primarily for long-distance riding and is designed to provide comfort to riders for longer journeys. These motorcycles emphasize comfort, storage space, and conveniences for longer travels. The dresser motorcycle is a popular variety of touring motorbike distinguished by its huge size, opulent embellishments, and generous storage space.
The Harley-Davidson Electra Glide, Indian Roadmaster, Honda Gold Wing, BMW K 1600 GTL, and Yamaha Star Venture are popular examples of dresser bikes. Dresser bikes are perfect for riders who wish to travel long distances with many amenities and storage space since they cater to riders who demand comfort, luxury, and long-distance touring capabilities.
Conclusion
These motorcycles are not only popular because of their high use but also because of their cool features and impressive aesthetics.
Anyone who has ever seen any of these motorcycles can attest to their inherent charm. They have a reputation for speed, thrills, and danger, which adds to their appeal. Whether you choose the vintage Harley Davidson, the dirt bike, or the vintage Cruiser, there is something about motorbikes that has allowed them to exist for a long time and not be completely supplanted by cars.
These motorcycles have either withstood the test of time or been created for new sports that have been increasingly popular in the last century. And the love of motorcycles was the root of it all.